Furniture design
Furniture that's perfect for changing lifestyles and needs
Elevating modern and minimalistic spaces, Deniz Aktay crafts Crossbred – a wooden side table offering storage solutions.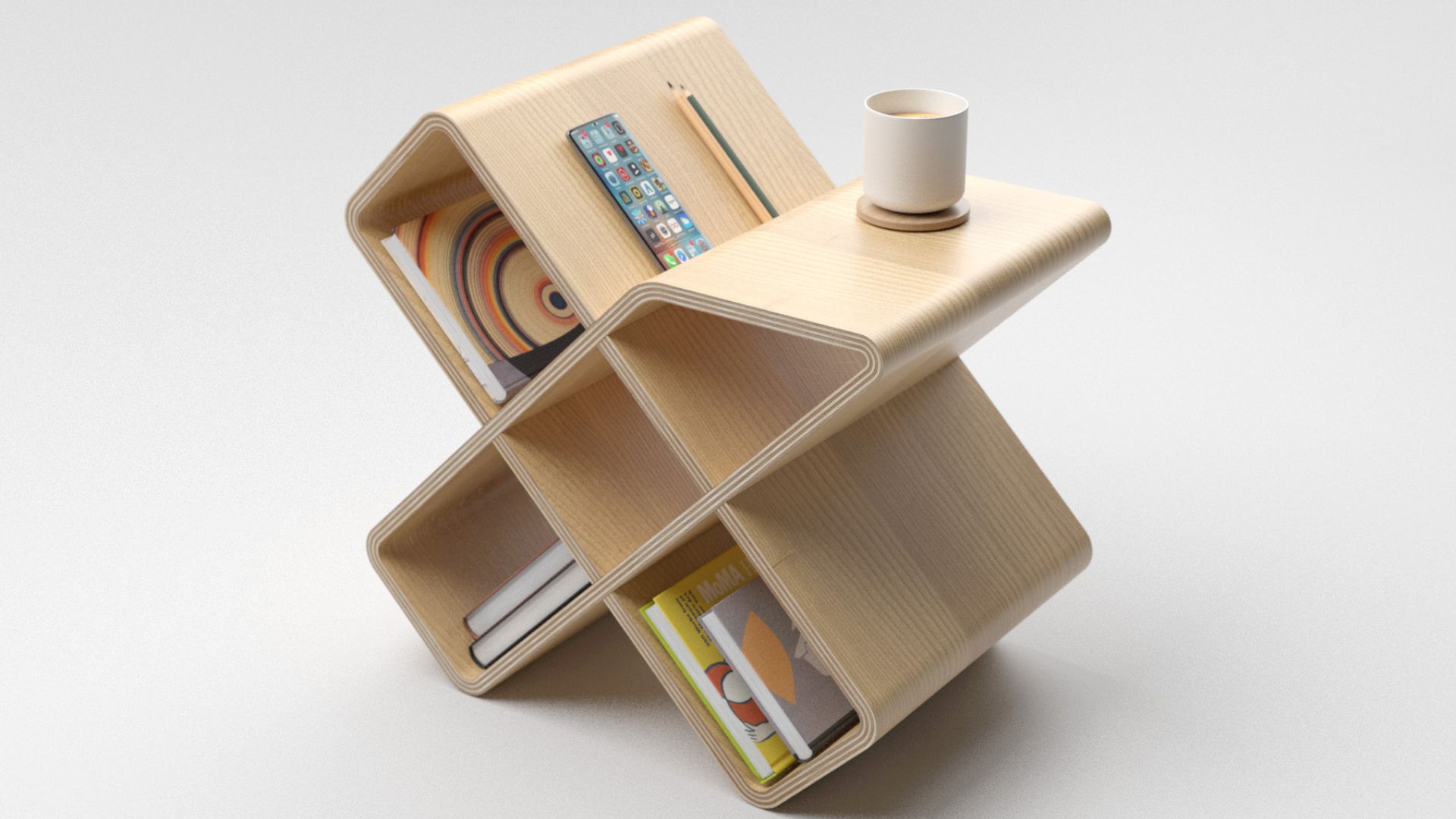 Elevating modern and minimalistic spaces, Germany-based designer Deniz Aktay innovatively crafts 'Crossbred' – a conceptual wooden side table offering viable storage solutions.
Effortlessly enriching both classic and modern interiors – "During my studies and work experience – the detailed aspects of creating have been vital in my creative process. The more I focused on making furniture and objects, the more my enthusiasm grew!
Good design for me is finding the right harmony between material, proportion and functionality. Considering all these aspects – crafting a new object is an interesting challenge every time!" says Deniz Aktay.
With this minimalistic piece of furniture's name speaking to both its form as well as its function – it's shaped like a cross embodying a warm Scandinavian aesthetic and stands steadily on the tip of its two legs.
Crossbred's dynamic bent plywood construction brilliantly features a series of sections which divides the design into multiple storage spaces – offering the perfect area for storing books, magazines and small décor items.
Its top section skillfully comprises a flat space ideal for placing mugs, devices and a spot to leave an open book.
This eclectic one-of-a-kind products gaps can be further utilized as clever storage for one's smartphone or office accessories such as pencils and so on.
Multi-functional with understated beauty and a perfect fit in today's world, every nook and cranny can be seamlessly used for something – there is almost no wasted space.
"Highly flexible, by changing the crosses sizes and sections one will be able to generate storage customized to their individual lifestyles and needs" Aktay adds.