Furniture design
Curved Chaise chair brings equilibrium in the state of disequilibrium
The solid steel base cut with precision, bent into a perfect reclining angle and delicately put to rest on a single steel sphere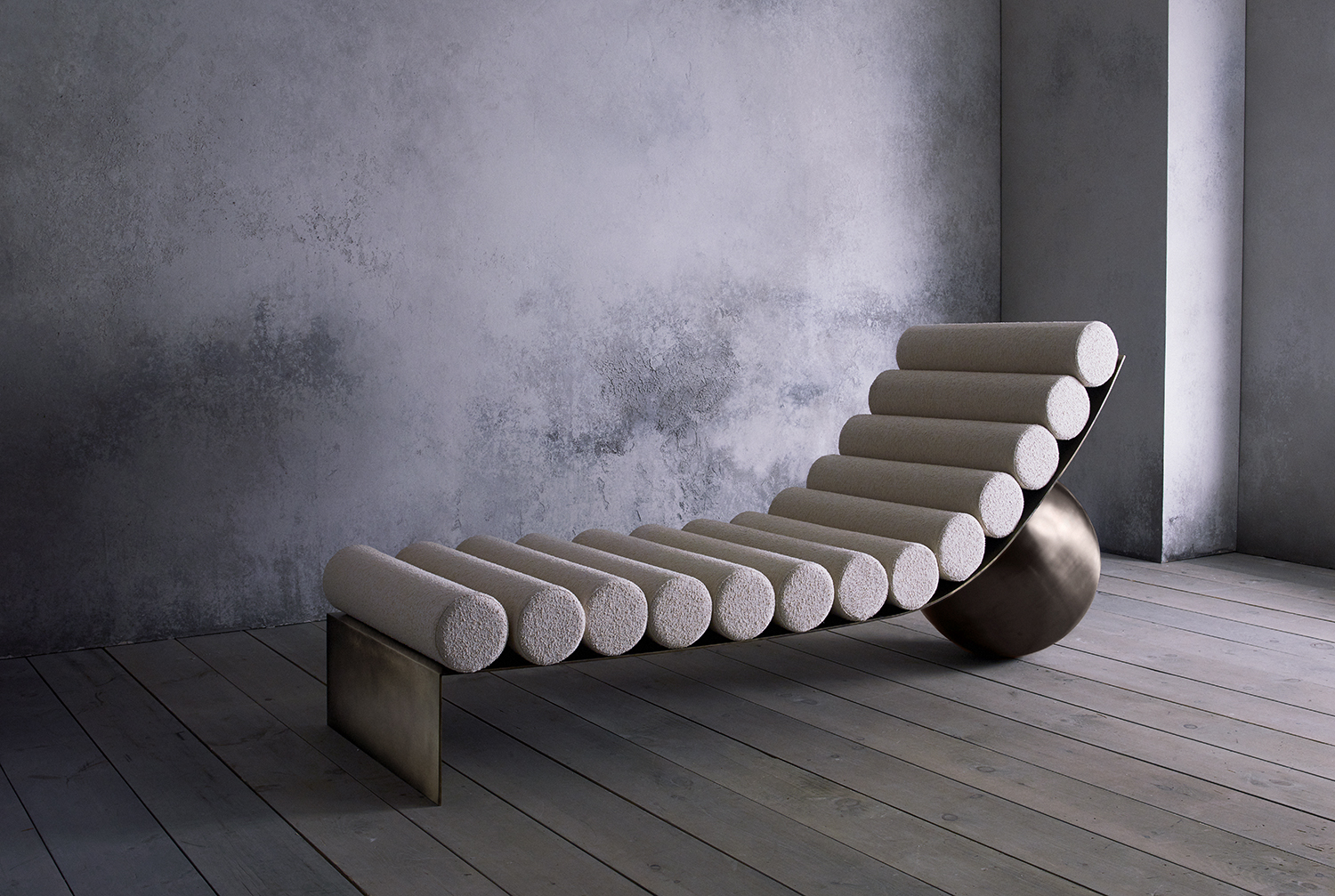 "Where there is fragility, there is strength. Where there is disequilibrium, there is balance. Where there's vulnerability, there is support." by the words of designer Anna Karlin we are introduced to the Curved Chaise chair and her visual interpretation of emotional paradigms from our everyday lives.
Anna Karlin, a New York-based furniture and interior designer marks a striking debut at Milan design week this year.
She showcased extensions to her ongoing collection 'Subverting Domestic Familiarity', narrating a beautiful amalgamation of organic forms and man made shapes with perfection.
Curved Chaise from the collection steals the show with its construction: the solid steel base cut with precision, bent into a perfect reclining angle and delicately put to rest on a single steel sphere. The cylindrical cushions lay tidy on steel frame for a comfortable reclining experience.
This curvature elegantly balances on a solitary sphere, which is accompanied by bolsters providing a layer of cushioning. These elements are meticulously hand-finished, displaying a delicate antique brass patina that adds to their visual appeal.
For finishing touches, the designer chose to add to the Curved Chaise chair cream cotton-linen fabric and handmade light antique brass patina.