Design
5 iconic designs by the Italian Enzo Mari who was, most of all, a maverick designer
Acknowledged as the critical conscience of design, Enzo Mari's technique was tactile and conscious, stripped down to the simplest shape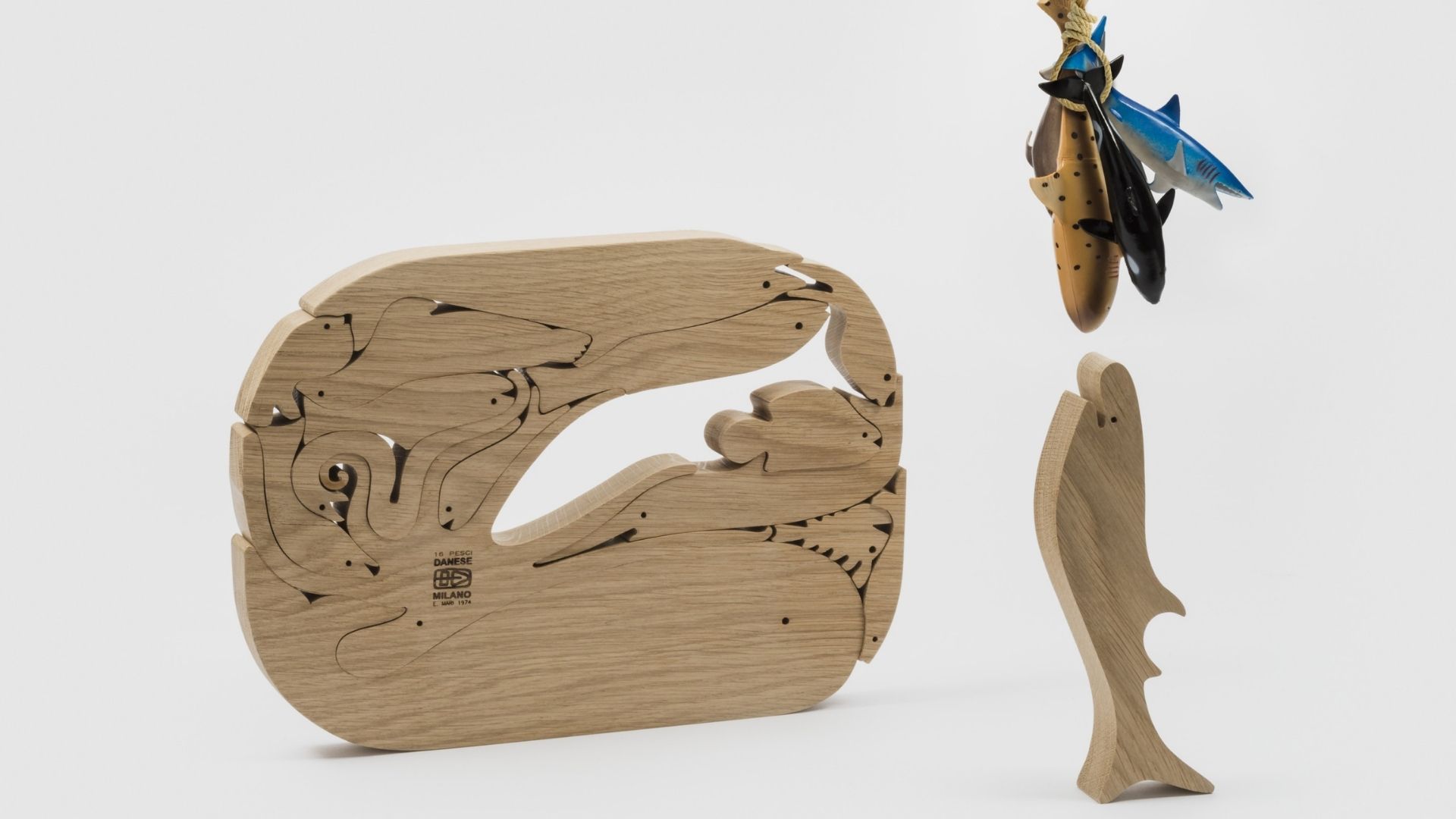 The first Compasso D'Oro Award ever assigned not to a product but to a set of theories was for Enzo Mari in 1967: a tribute to the methodological and theoretical approach that comes before design practice. After that, he went on to win four other Compasso D'Oro Awards, for his virtuous tendency of conferring a theoretical and philosophical value through research to his designs.
For his entire life, Enzo Mari argued that Italian design is artisanal in nature, with its origins in the craftsmen of the rural south, who did not have the concept of 'design', but still created beautiful and practical everyday objects.
Refusing technology, which he saw as a dangerous deviation from the manual skills, Mari used to criticize the industrialization of design: he was a political voice highly critical of the 'fetishism' of modern design, where aesthetic sense died.
Putrella Centrepiece by Danese Milano
In 1958, Mari put a rough construction element on hundreds of kitchen tables: an iron beam with curved ends, that could function as a fruit bowl.
Always trying to challenge the status quo, Enzo Mari used to claim that a minimum, contrasting modification applied on an industrial object is the archetype of design: essential and meaningful, the Putrella centrepiece can be considered the paradigm of Mari's research and work.
In Attesa Wastepaper Basket by Danese Milano
Keeping with his communist ideals, Enzo Mari's designs aim to bring a practical improvement into people's lives, as in this injection moulded polypropylene wastepaper basket, where the cylinder is gently inclined towards the user, centering it and therefore improving its function.
Delfina Chair for Driade / Rexite
Designed in 1974 for Driade, the Delfina Chair is still very modern. An easy, lively design made of chrome-plated steel and covered in a range of fabric that can be easily removed and washed. Minimalist and stackable, the chair won the Compasso D'Oro in 1979.
16 Animals by Danese Milano
This wooden stylized animal puzzle is as much a toy as it is a sculptural artistic composition: elephants, rhinos, giraffes and hippopotamuses fit into one another as in a jig-saw, or stand free to be played with or can also be stood upright.
Whatever the interpretation or use, those 16 animals made of oak will remain in history as one of the most successful applications of design to children toys.
Sedia n 1 Chair by Artek
In 1974, looking for an efficient synthesis of design and a manufacturing revolution, Enzo Mari coined Sedia n 1, a chair kit that was part of a collection of furniture consisting of simple and affordable materials.
Way before Ikea, Mari created an untreated pinewood piece of furniture to be assembled by the customer, with the only use of a hammer.