Furniture design
From jewelry to furniture, Nanna Ditzel is the versatile lady of Nordic design
One of the most eclectic talents of her days, Nanna Ditzel is the icon of mid-century design that made Denmark renowned in a wide range of design disciplines.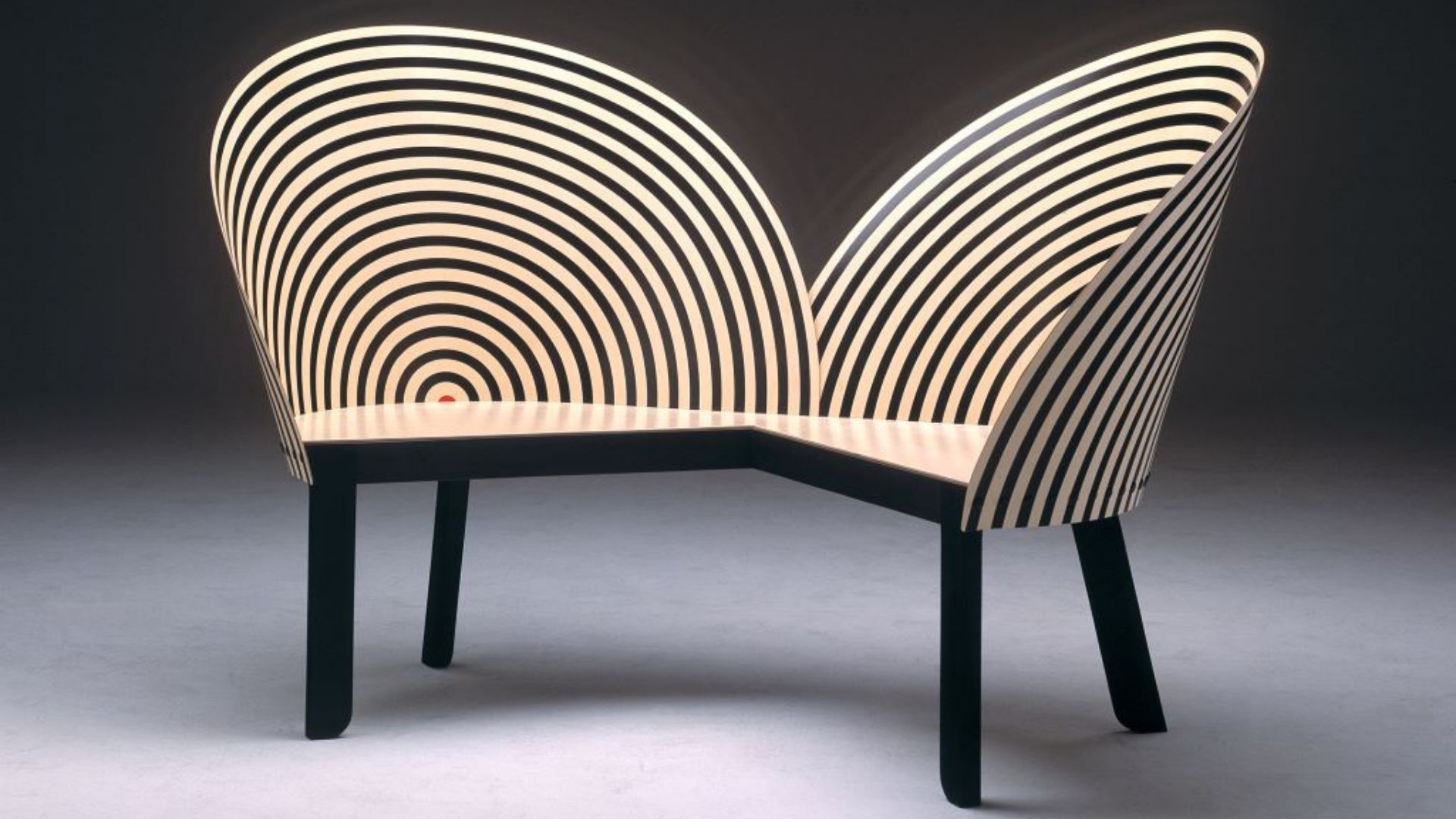 Born in Copenhagen in 1923, in the mid 40s Nanna Dietzel started practicing with ebony, giving life with her touch to objects inspired to nature, transforming multilayered wood slabs into playful furniture pieces for children and seats that resemble graceful butterfly wings.
Along with her husband Jorgen, in 1946 Nanna Ditzel founded her own design studio in Copenhagen, where the couple had a very productive period working together on comfortable interior environments and livable furniture pieces: till Jorgen's death, in 1961, the Ditzels embraced Danish modernism's humanistic principles, moving them to a new era, inspired by the possibilities offered by new materials and techniques.
The Ring Chair – 1958
Also known as The Sausage Chair, this statement piece has a wide seating and a circular form where arms and back are a single piece that embraces the guest.
Nanna Ditzel's functional upholstered easy chair is a wonderful example of the couple's work in that period, made of the latest molding technologies for foam and wood.
The Hanging Egg Chair – 1959
Nanna Ditzel's most iconic and famous piece is also the project that more than any other expresses the liberated lifestyle spirit that permeates all her production.
A playful piece that can be both attached to a stand or hung from a chain, suggesting a gravity-free sensation, liberated from bounds and earth constrictions, just as the 60's idealistic generation: the wicker Hanging Egg Chair's deep seat welcomes the visitor into its own private universe.
Do you consider the monoblock chair as a design icon? Find out how a simple white plastic chair became a symbol of globalised design and a controversial icon.
A solo designer
When in 1961 Jorgen Ditzel died aged just 40, Nanna Ditzel reinvented herself as a solo designer, expanding her fields of interest even further: the experimentations with materials like fiberglass and upholstery fabrics led to the creation of the 'Hallingdal' in 1965, plain wool that still remains a classic.
In 1968 the designer reinvented herself again, when, along with her second husband, opened the Interspace Store, one of the first spaces in London for the showcase of contemporary furniture.
Bench for Two – 1989
After the death of her second husband, Nanna Ditzel's life changed again. In 1986 she went back to Copenaghen where she continued designing innovative pieces of furniture that combine Danish modernism with a certain sophisticated touch inherited from her travels abroad.
The Bench for Two is an artistic seat that features intricate concentric circles for optical illusions made of maple wood and plywood.
The Trinidad Chair – 1993
Inspired by the gingerbread facades that Nanna Ditzel saw in the Caribbean, the Trinidad Chair features an interplay of light and shadows that is projected by light into space, also ensuring the right ventilation for the body of the sitter: Ditzel challenged the prevailing Modernist dogma of the time, that saw the elimination of any ornamentation, with a chair where the distinctive pattern takes it all.
If you want to discover more about who made the history of design, don't miss IKEA's story, built on the idea that everyone should be able to afford stylish, modern furniture.