Design
Ross Lovegrove's design formula: minimal organic forms, maximum natural beauty
Furniture, electronic devices, watches, bottles of champagne, imaginary houses, futuristic cars: Ross Lovegrove designs a visionary microcosm inhabited by fluid forms, inspired by nature and its evolutionary process.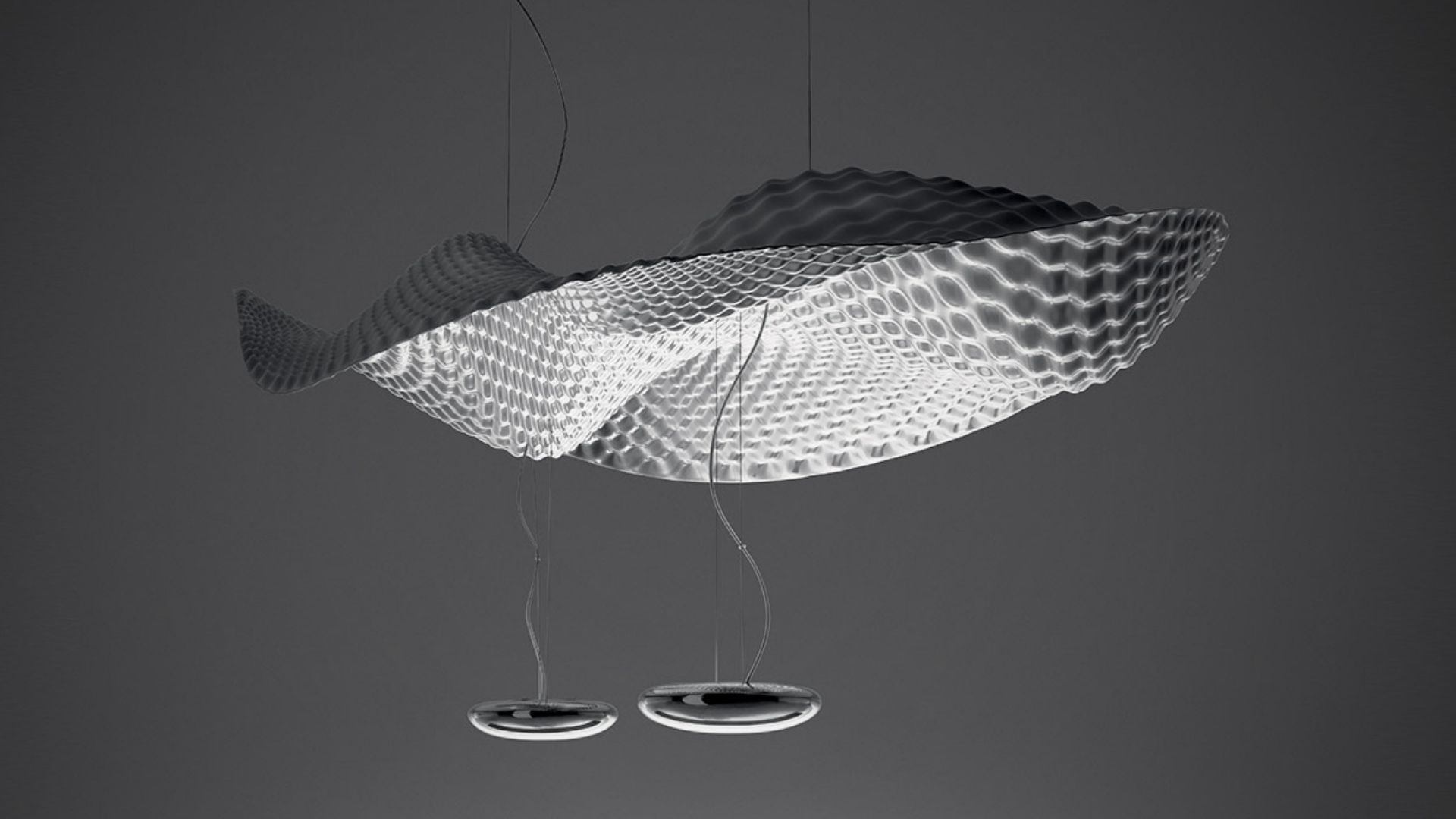 Ross Lovegrove is an inventor of forms with a function: inspired by the logic and beauty of nature, his idea of design brings together materials science, technology and organic forms, in creations that many see as a new aesthetic expression for the 21st century.
Exuberantly adopting the opportunities offered by the new digital technologies, the Welsh artist loves high tech and challenges, in every field he crosses, always attentive to the use of renewable and recyclable materials.
Curious to know more about designers who are inspired by nature? Don't miss Reassessing the dark side of urban ecology with bio-digital architectures by ecoLogic Studio.
Ergo Collection – Natuzzi
Designed for Natuzzi Italia, the collection won the Red Dot Award in 2019. Celebrating the brand's bond with its Italian homeland and its extraordinary resources, with Ergo Lovegrove looks at nature with a devotion that extends to influence all the forms of the bedroom: bed, chaise-lounge, lamp, mirror, chandelier, valet stand and even the carpet.
Mercury Lamp – Artemide
The Mercury series is a tribute to water and its motion, with several floating pebbles hanging from a modern aluminum disc. The concept behind this suspension lamp is as simple as visually striking is the result: during the day, the piece becomes a sculpture that reflects natural light, creating movement and delight.
Go Chair – Bernhardt Design
Modern lines and sleek profiles define the Go Chair, the first-ever seat crafted using magnesium. A lightweight with a curvy shape that from the side seems to be bending over backwards, the chair evokes movement and still looks futuristic and somehow "alien" nowadays, after more than 20 years from its debut.
Formula 1 Fragrance
Continuing Lovegrove's research into the possibilities of new technologies applied to design, these perfume bottles are true sculptural objects that were impossible to manufacture before additive 3D-printing was introduced.
Like exoskeleton figures, organic lines embrace the inner suspended glass core of the fragrance, in the first-ever Formula 1 haute-parfumerie collection ever launched, an aesthetic of complex geometries with a biological reminiscence.
Moot Chair – Established & Sons
Fascinated by high-strength materials borrowed from racing engineering and aircrafts, Lovegrove finds in the use of carbon fibre the only possible resource for shaping his Moot chair: the seat sinuously turns toward the back, a complex curvature that follows the shape of human anatomy, achieving maximum performance with the minimum use – and waste – of woven carbon fibre. 
To the future and beyond
Lovegrove's sensibility towards aesthetic and the conservation of natural forms has led him to paint ideas for a Utopian, idealistic world.
This is true not only for the Alpine Capsule presented at Alta Badia, which extends the comforts of a modern, technological life to a closed sanctuary of peace away from cities but especially for the Car on a Stick proposal: bubble-shaped concept vehicles powered by solar canopies, that at night are stored atop poles, acting as street lights.
If you want to know more about architecture and design that follow an organic style, don't miss Archi Icons – Zaha Hadid.