Design
The buzz on bees – our top picks for modern beehives
Modern beehives don't just look good, they can also significantly increase the volume of honey produced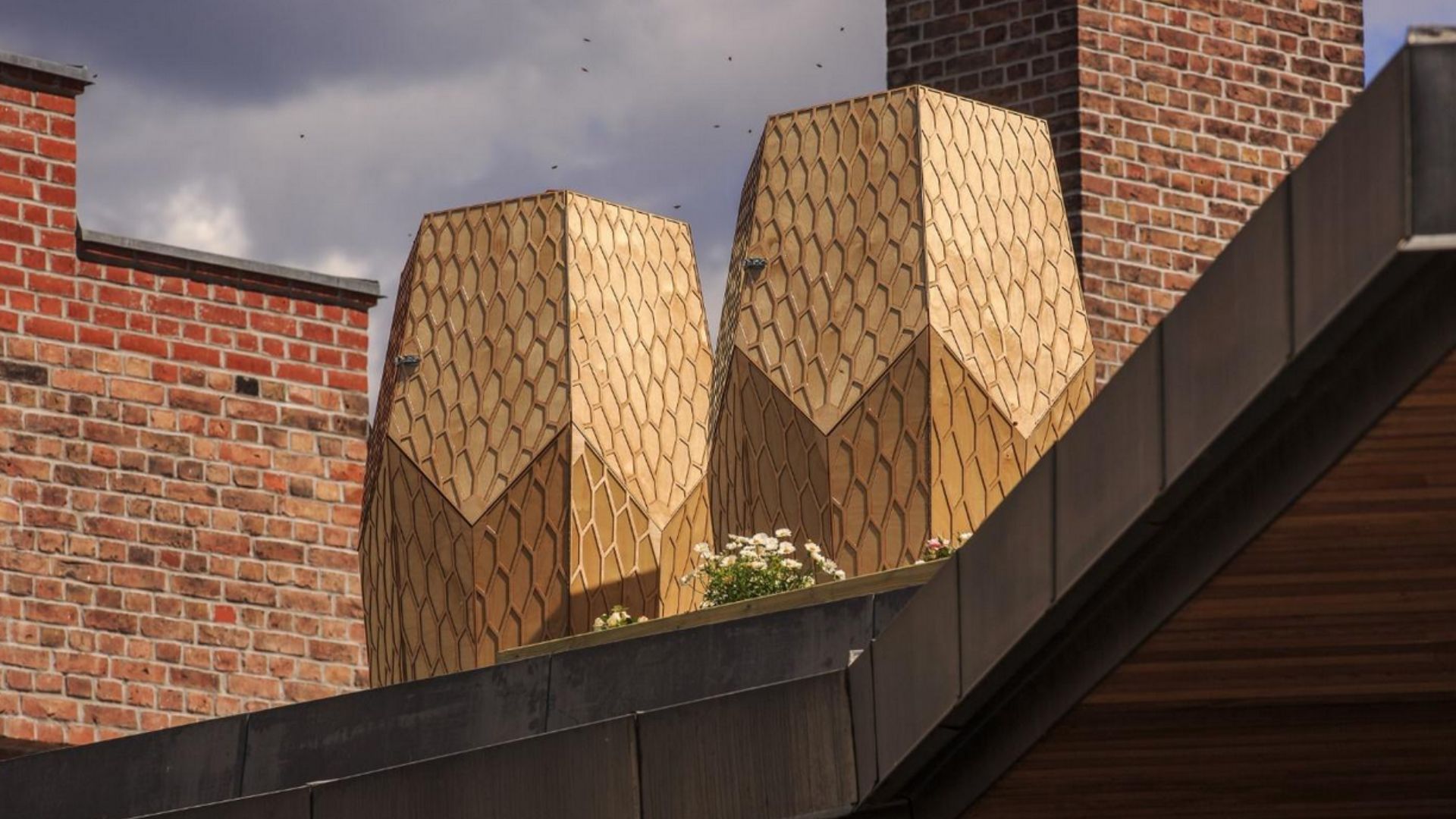 Bees are essential for the health and well-being of our planet, but traditional beehives can be cumbersome and time-consuming to maintain. That's why we've rounded up the top modern beehives that make it easy to care for your bees and harvest honey.
These innovative designs range from sleek and stylish to practical and functional, so you can choose the one that best fits your needs.
Bees, the tiny insects that bring us honey, are one huge pillar of our food chain that we cannot live without. If not for the pollination done by them, the harvest would not unfold; thus, there would not be any food. 
Unfortunately, bees are approaching untimely demise due to pollution, various toxins, and loss of habitats. Mostly, human activities are the source of all evil here.
Although we need to keep the fight against pollution alive in the long run, designers and scientists around the world have now come together to help keep our tiny bee friends safe by creating them modern homes. These are some of their extraordinary designs.
1. The Bee Brick by Green&Blue
Have you come across a solitary bee who has lost its way? Sadly, most of them do not make it back and die while looking for shelter. Green&Blue, a Cornwall-based design studio, has found a solution to this crisis.
Introducing – the Bee Brick! This superb modern beehive is based on an immersive design that looks into the possibility that humans and bees can co-exist harmoniously. It allows those lone bees to find a suitable habitat, despite the odds.
Similar to the standard brick, the bee brick is 215mm x 105mm x 65mm in dimensions and weighs only 2.9 kg.  One meter above the ground level is ideal for the bee home brick to be laid, and it will give a nice touch to any exterior wall and garden. 
2. Bea Home by  SPACE10 
Fancy making your own beehive? Tanita Klein, and Bakken & Bæck, working with SPACE10, a research and design lab supported by IKEA, came up with a design enabling us to make our own bee home at home. 
This architectural blueprint is free to be used by anyone on the planet. The design is flexible and allows to add or reduce the beehive units according to space availability.
Most simplistic designs take many tools to assemble. The beauty of this design is it does not require any at all. The inspiration comes from the Japanese wood joinery technique and invites its bee fans to explore their carpentry interests.
3. Vulkan Beehive
What about cities with abundant fruit trees and blossoms? This is the question that inspired the creation of the Vulkan Bigård project. Aspelin Ramm, Scandic, Sparebankstiftelsen DNB, ByBj Birøkterlag, Heier Du Rietz, and Snøhetta came together in this honeycomb-inspired design.  
Placed on rooftops of Mathallen, Oslo, Norway, the series of beehives offer greater availability for the bees stranded in the city. The goal of the project was to create homes for the tiny insects that would represent the relationship between honey and bees. That's why the design team used light-colored wood in the process. The inspiration for the form and patterns was the natural honeycomb geometry.
4. HIIVE by Philip Potthast
Did you know that more than two hundred years have passed since the first beehive was invented? While many great modern beehives have been created, most still lack important improvements. The HIIVE beehive was created to replicate the exact climate of a tree cave, which is more natural for bees.
To do this, the designer makes use of cave-like geometry, which ensures there's no possibility of thermal bridging. Thanks to its shape, there is less pressure on the bees to keep a comfortable temperature. That, in turn, increases their productivity within the hive.
What's impressive, each of the product's elements is easily exchangeable and fully modular.
End notes
Our world wouldn't be imaginable without bees – these tiny insects are crucial for successful food production. That's why it's our responsibility to take care of them properly, which means building modern beehives that could contribute to a better environment.