Design
Earth-inspired, minimal and pretty smoking pot pipes worthy of decoration status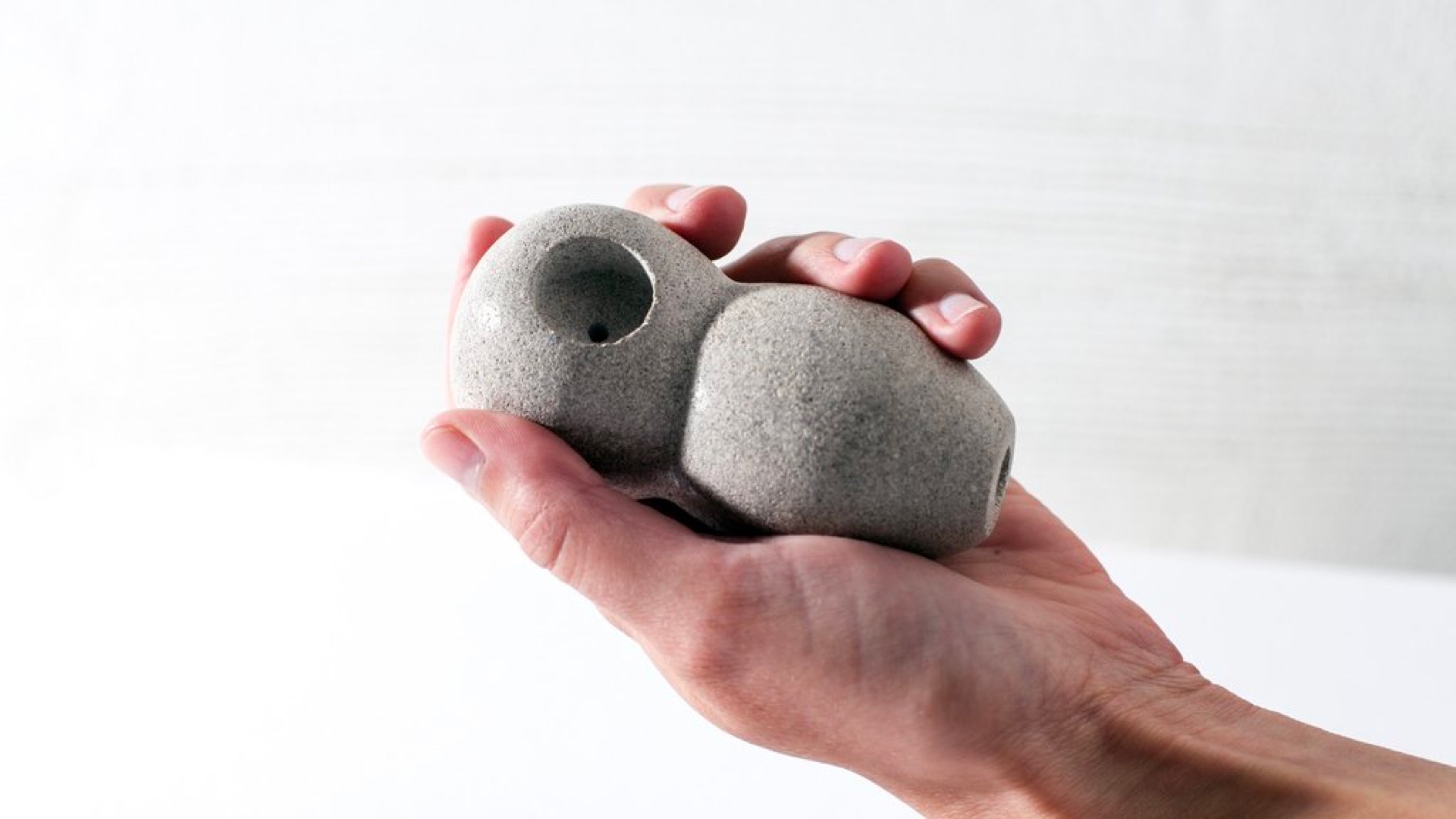 As cannabis turns mainstream, contemporary and cleaner aesthetics of pot products start being reflected in their designs. Here is a pick of 5 minimal, hand-made in the USA, smoking pipes worthy of a special place on the shelf.
Smoking devices often have a sleazy "pot culture" look to them: pipes with images of weed leaves, psychedelic artwork or some Rastafarian cultural reference. As a result, it began reflecting a marginalized "pothead" imagery to these products, not fitting the majority of common users. As the weed movement gains traction and becomes more mainstream worldwide, being used by people from all levels of society, its related product designs need a new expression: more discreet, minimal and contemporary.
The global cannabis market is thought to be worth 150 billion USD today. Barclays, in one report of 2018, suggested that this figure could increase to 272 billion by 2028, matching the expected values of China's outbound tourism.
These figures represent the scale of the industry but also suggest the continuation of its blossom. As a result, more designers are entering the scene, with new takes on objects, devices and different approaches to marijuana consumption. Here is our pick on 5 minimal, hand-made smoking pipes.
Brancusi by Sweetflag
Carved from limestone, the piece gives smoking a touch of primitivity. Inspired by the 20th-century, modernist sculptor, the Brancusi Pipe by Sweetflag, naturally elevates the meaning of being "stoned".
Stick by Pigeon Toe
Cast from a piece of driftwood found on the Oregon coast, the Stick Pipe by Pigeon Toe, celebrates natural forms and the oldest traditional smoking device in a minimal and contemporary design.
Amphora by Christina Haines
A winner on discreetness, the Amphora Pipe by ceramicist Christina Haines and Sweetflag is a fantastic little one-hit piece, inspired by the shape of amphoras of ancient Grece, where the beautiful terra-cotta urns were used to transport wine. In this rendition, they are used for a different sort of recreation.
Sierra Whiskey by Miwak Junior
Miwak Junior gave form to this soft, zen, pebble looking smoking piece. Made of a hollow stoneware clay body with a white-glazed bowl, The Sierra Whiskey is a piece to raise the smoking ritual through delicate craft and minimalistic design.
Curl by Debbie Carlos
This minimal curled pipe by the artist Debbie Carlos adds a twist to any pipe collection. The handmade, glazed stoneware presents a soft, sophisticated and relaxed form, deserving a space in any smoker's coffee table.
In case you are not interested in the smoking side of cannabis, here's a list of different uses of this plant in architecture and design.