Design
Exploring cannabis consumption through six design-led products
As cannabis continues to become legalized in countries across the globe, designers are jumping in on the trend to craft products for this growing market!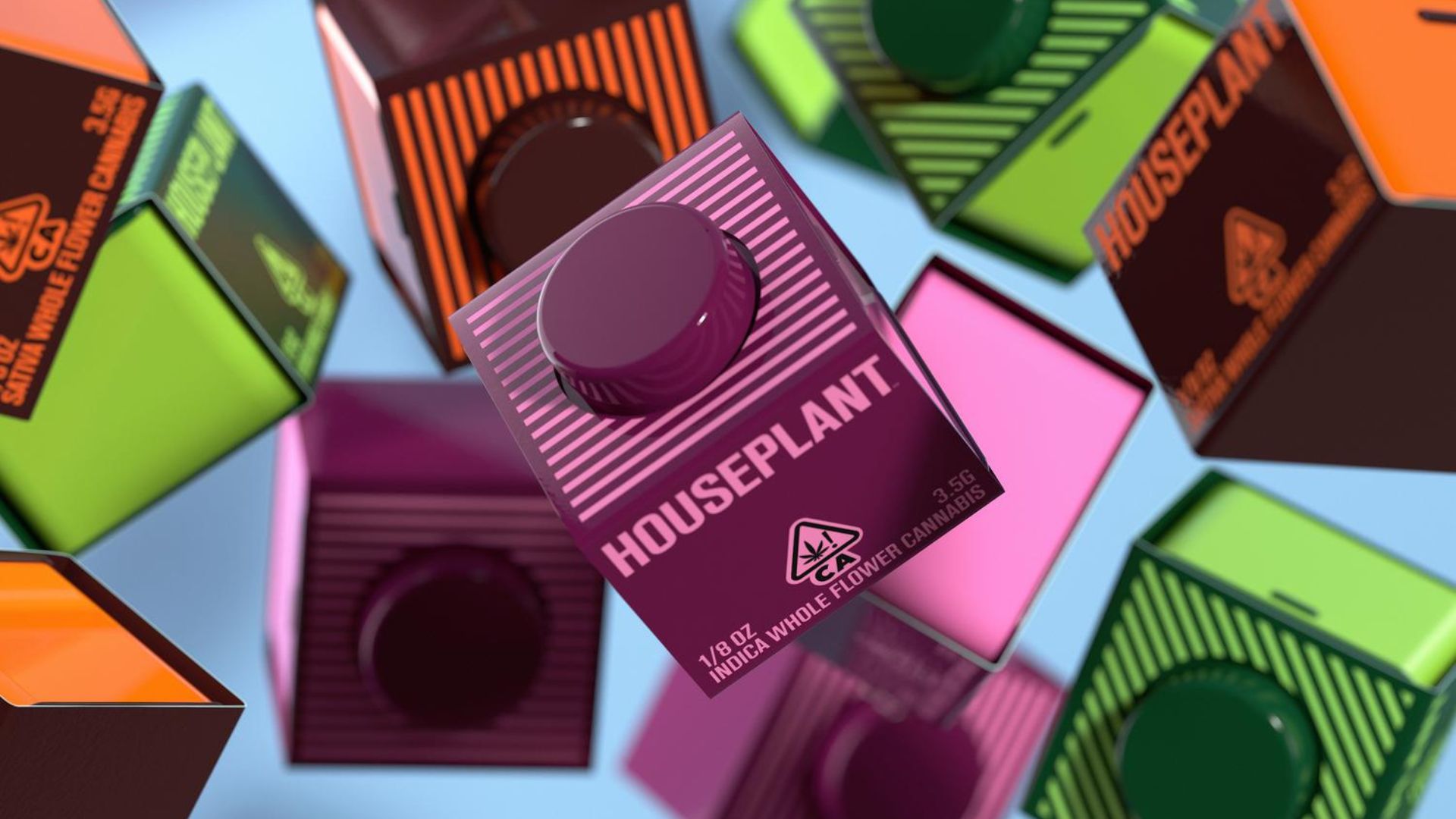 The legalization of cannabis in several countries across the globe has motivated designers to capitalize on the trend and create a range of innovative products for its consumption – from High Bar to WEED'D, Elbow Pipe, Wiggle Pipe, Donut Pipes and Houseplant.
According to Grand View Research – the global legal cannabis market size is expected to reach USD 134.4 billion by 2030 and expand at a CAGR of 25.3% from 2022 to 2030.
Studies are further being constantly conducted for the utilization of cannabis-based medicinal products.
With this growing market, designers are jumping in to make products for cannabis smoking – such as Alter Interiors seamlessly fabricates High Bar.
"It's time, and legal in half the states, to show reverence for cannabis the way that our ancestors did in ancient civilisations. We have crafted a 21st century version of the cellarette which finally gives cannabis its proper place!" says Alter Interiors.
WEED'D by Simone Bonanni, Valerio Sommella and Maddalena Casadei is an eclectic collection of bongs that brilliantly aims to confront traditionally negative health and lifestyle narratives associated with cannabis and instead offer users art-like objects that double-up as smoking devices.
There's additionally – Elbow Pipe by Ninon Choplin created in glass to "watch as the smoke billows", Memphis-style Wiggle Pipe by Nikolas Bentel, intriguing Donut Pipes by John Quick and Houseplant by MA-MA and Pràctica with a LEGO-like packaging that is sustainable and with as little waste as possible.
So with the explosion of design-led cannabis-related products that appeal to consumers – come explore these six projects further!
[ Read also Need for weed? 5 unexpected hemp-made designs ]
1. High Bar by Alter Interiors
To have the convenience of a traditional household bar cabinet with added functionalities specific to cannabis smokers, a pull-out rolling tray and a bong shelf is built into High Bar – a warm wooden cabinet by San Francisco studio Alter Interiors founded by Jenny Magdol and Steffie Oehm.
"Humans have always found occasion for and made a spectacle of their elixirs. And we have always designed spaces and furnishings to ritualise those elixirs!" says the studio.
Its design references traditional liquor cabinets that have been utilized to both conceal and display alcohol for centuries.
Skillfully crafted with the storage and preparation of cannabis in mind – this cabinet has a self-contained tall form.
Its shelves and drawers feature compartments to house paraphernalia associated with rolling joints and using bongs, including a pull-out rolling tray, undulating inserts to hold pipes and a shelf with unobstructed space above it specially designed to fit tall bongs.
High Bar further comprises – a tiled backsplash, stone countertop, adjustable shelves and a tall cupboard to fit bottles and coolers as well as a drawer with charging ports for electronic smoking devices.
Additionally, the ash timber, ceramic tiles and quartzite stone counter are all offcuts and surplus backup material from a kitchen remodelling project completed by Alter Interiors.
"High Bar represents how repurposing these small quantities can create something beautiful!" the designers add.
2. WEED'D by Simone Bonanni, Valerio Sommella and Maddalena Casadei
Striking and vibrant – Milanese brand WEED'D by Stefano Aschieri launches three bongs by Italian designers Simone Bonanni, Valerio Sommella and Maddalena Casadei.
Challenging traditional associations of weed smoking – this collection of bongs is led by design director Bonanni who fabricated one of the bongs himself with Sommella and Casadei contributing one each.
Distancing them from more clinically-shaped, typical smoking objects, these products are made to be modern and effortlessly refreshing.
"The designs stand in the middle between performing products and home décor objects!" says Aschieri.
Crafted from ceramic, this trio of bold coloured bongs are available in shades of pale beige, brick yellow and deep blue, created in shapes with soft and rounded angles.
Bonanni designed a tall geometric bong, while Sommella's is V-shaped and Casadei's bong embodies a rounded base.
The products are named SB001, VS001 and MC001 respectively – after their designers' initials.
"Performance and functionality are respected and fully guaranteed with our products as we understand the ritual has enormous importance for the traditional cannabis user, yet this is not our main focus.
We as designers would rather challenge the typical product architecture of smoking objects and their meaning in our everyday life to envision new aesthetics and values!" Bonanni adds.
3. Elbow Pipe by Ninon Choplin
Influenced by the shape of water slides, ceramist Ninon Choplin crafts Elbow Pipe – a tubular, glass pipe for smoking accessories brand Tetra.
It's created in collaboration with Tetra, a cannabis accessories company located in New York and Los Angeles as well as with Portland cannabis lifestyle brand Serra.
"Choplin originally conceived the design of the Elbow in clay, but was invited by Tetra to translate it into transparent glass, allowing the user to watch as smoke billows through its curved interior with every puff.
Its form is inspired by the elaborate tubular water slides common to water parks in the 1980's and 1990's!" says Tetra.
The design consists of a single glass volume made from borosilicate – a glass fabricated through the mixing of silica and boric oxide.
It's offered in two transparent hues – dark blue and light pink – and is made in such a way so that it could also function as a playful object to display in one's home.
"I was interested in the shapes and colors, but also in comparing the movement of water to the fluidity of smoke!" Choplin adds.
It further features an upright mouthpiece that curves downwards to form the pipe's body, similar to an elbow joint and the tubular stem is evocative of water slides.
A small hole, known as a carb, additionally punctures the end of the curved pipe.
[ Read also High Design: an all-in-one hitter, smoking pipe and water bong ]
4. Wiggle Pipe by Nikolas Bentel
Encompassing an unconventional form, New York designer Nikolas Bentel fabricates Wiggle Pipe – a handmade porcelain pipe for smoking cannabis.
With a one-of-a-kind shape and three bold bright colors – it comprises a blue mouthpiece which connects to a curved yellow stem and further attaches to a white bowl where the dry cannabis herb is placed.
Bentel crafted this pipe to draw on the color palette and shapes of items by the Memphis group, a 1980's design movement led by Italian architect Ettore Sottsass.
He then developed the size and proportions through a series of design trials to ensure optimum comfort and ease of use for the smoker.
"After going through many iterations, manufacturing processes and material tests – we figured out how to make The Wiggle Pipe utilizing porcelain, while still maintaining a large airstream!" says Bentel.
Other details further include a tiny hole, known as a carb, on the side of the bowl. When covered – the hole suspends all air except what is from the bowl to offer an ideal smoking experience.
Additionally, while fragile, the porcelain pipe is strong enough to endure machine washes.
5. Donut Pipes by John Quick
Flagler College graduate John Quick handcrafts a collection of Donut Pipes, with ceramic glazes to resemble frosting, for smoking cannabis.
Designed to look like the popular fried snacks – each object fits in the palm of the hand and is roughly the same shape. Resembling plain, sprinkled, iced and chocolate donuts – these alluring decorative pipes are finished with colorful glazes.
Its rings are hollow and feature air holes at either end, allowing smoke to pass through both sides at the same time.
On one end is a small crevice for placing the weed, with three small air holes in the shape of a triangle that provides an even burn while lighting the bowl and users inhale the smoke from the opposite end.
Working with donut forms for a while – "I had always found it such an intriguing shape to make on the wheel.
It's important to be precise when making this form because inconsistency will lead to problems with function!" says Quick.
He makes all of the pieces one by one and uses his hands to measure the approximate size of the pipe.
After having some time to harden, Quick then alters each one and adds the bowl, mouth and carb hole.
"The process of making my donut-shaped pipes is long and delicate – I first begin by throwing a batch of the small donut-shape on the wheel. They are thrown as a hollow form and later trimmed to remove weight and refine the donut shape!" he adds.
6. Houseplant by MA-MA and Pràctica
Design studios MA-MA and Pràctica collaborate on the rebranding of Canadian cannabis company Houseplant to create stackable containers that resemble LEGO bricks.
This redesign of Houseplant's cannabis product packaging marks the launch of the brand, founded by Hollywood actor Seth Rogen, in the United States.
Based in New York City, MA-MA is a design studio co-founded by Sanam and Laylee Salek while Pràctica is a design studio in Barcelona and New York.
Corresponding to the different strains of cannabis they contain – these cube-shaped containers come in three bold hues and the lids further have a circular protrusion, making them stackable like LEGO.
"We wanted to leverage Houseplant's playful identity and design something that could be collected and reused over time.
The idea is that you can try all of the strains and display their containers together in a punchy way!" says Javier Arizu, Co-founder Pràctica.
Along with the LEGO-like cannabis containers – they designed a custom typeface and modernist line illustrations of Houseplant products for the package rebranding.
With a goal to be sustainable and generate as little waste as possible – the structural design of the packaging is simple with the collectable cannabis jars and cases for pre-rolled joints that are made from recyclable tin and wrapped in cardstock paper with graphics printed in complementary colors.
Additionally, other Houseplant products are packaged in cardboard utilizing a drawer system and pull tab, with minimalist line drawings on the side of the box.
As a nod to modernism – the outer packaging comprises line illustrations depicting the shape of Houseplant products.