Design
High Design: an all-in-one hitter, smoking pipe and water bong
Earthn is a modular smoking accessory riding the wave of cannabis-inspired design caused by the growing marijuana industry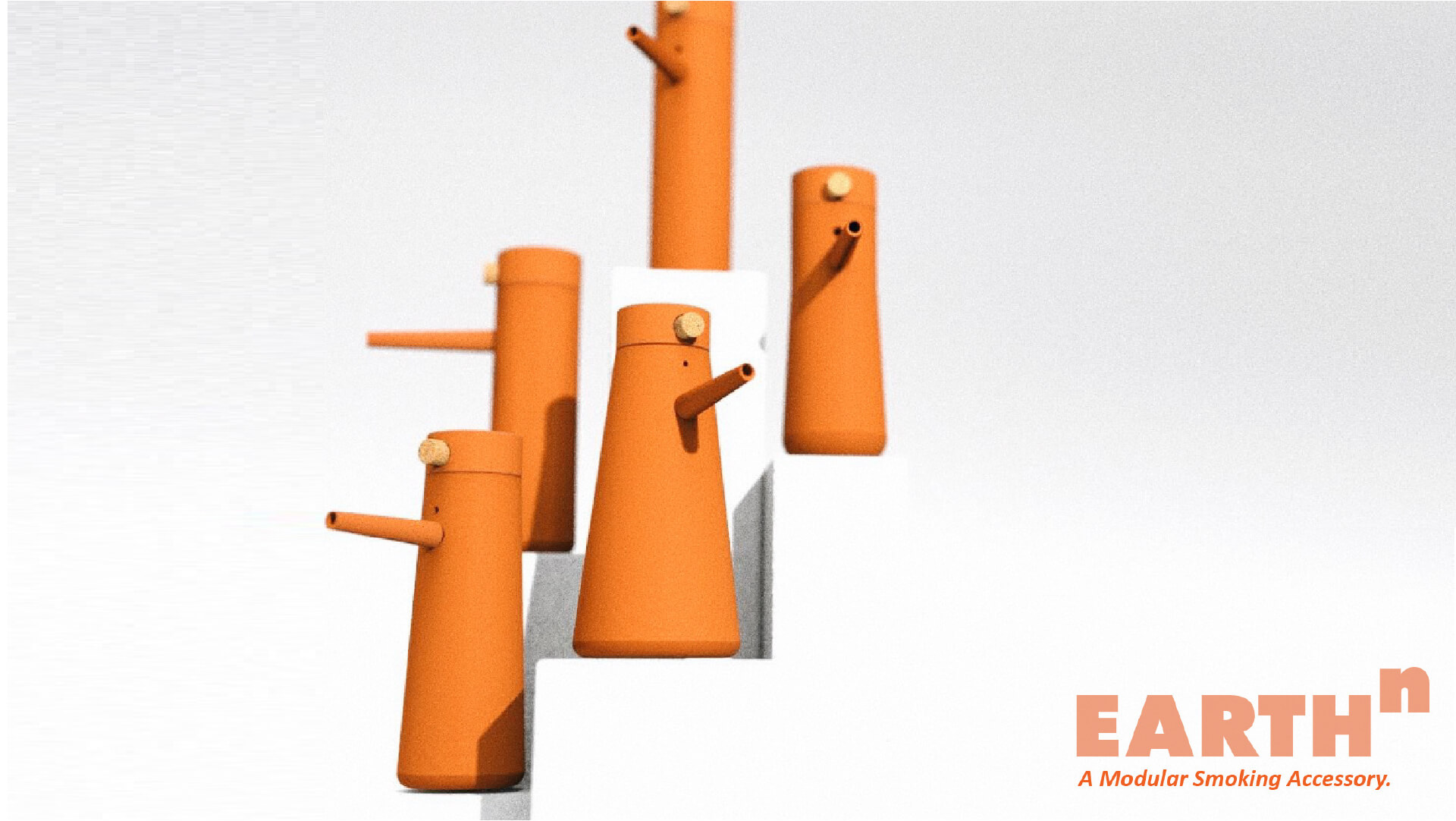 With recreational marijuana legal in nearly half of US states and medical marijuana a rapidly growing industry, cannabis-related businesses are on the rise.
As a result, designers are finding new ways to present, store and enjoy marijuana, with a sleek, contemporary, and functional approach, from luxury marijuana smoking pipes to techy vape pens.
One such designer is Pranay Girkar who has envisioned a modular smoking accessory concept named Earthn combining a one-hitter, smoke pipe, and a water bong.
The all-one-one accessory employs a layered design with a ceramic body made up of detachable parts. The first layer is the one-hitter, a discreet accessory "for on-the-go smoking or during rush hours". 
[ Here is a pick of 5 minimal, hand-made smoking pipes designs for you to check ou: Earth-inspired, minimal and pretty smoking pot pipes worthy of decoration status ]
This small and narrow pipe is designed to hold either one or two hits of dry herb but it can also be paired with the second layer—a smoking bowl—for a longer session.
Removing the cork piece and inserting the one-hitter into the bowl creates the smoke pipe, an accessory intended for any use between 20 and 30 minutes. 
The third layer of Earthn is the water bong, a large tower-like piece that attaches beneath the smoking bowl. After placing the cork piece back inside, securing it in place, and attaching the one-hitter to the main body, the user can enhance their cannabis experience and enjoy a longer session.  
"[The] marijuana industry being organic in nature still has its bi-products which are of totally opposite nature," explains Girkar. "I tried to tap that industry and make a product that is sustainable as well as organic in nature of use as well as for production."
The outcome is a contemporary-looking product with an organic feel thanks to its earthenware aesthetic—we think the designer achieved his goal.
[ There are many health benefits in the use of cannabis, check out how designers are creating products around it and don't miss WellBeings designs the worlds' first pocketable CBD Inhaler ]