Architecture
Concrete Jungle: Dicentra Flower Shop has a unique aesthetic
Dicentra is a concrete flower shop designed by Rina Lovko Studio, located in Kyiv, Ukraine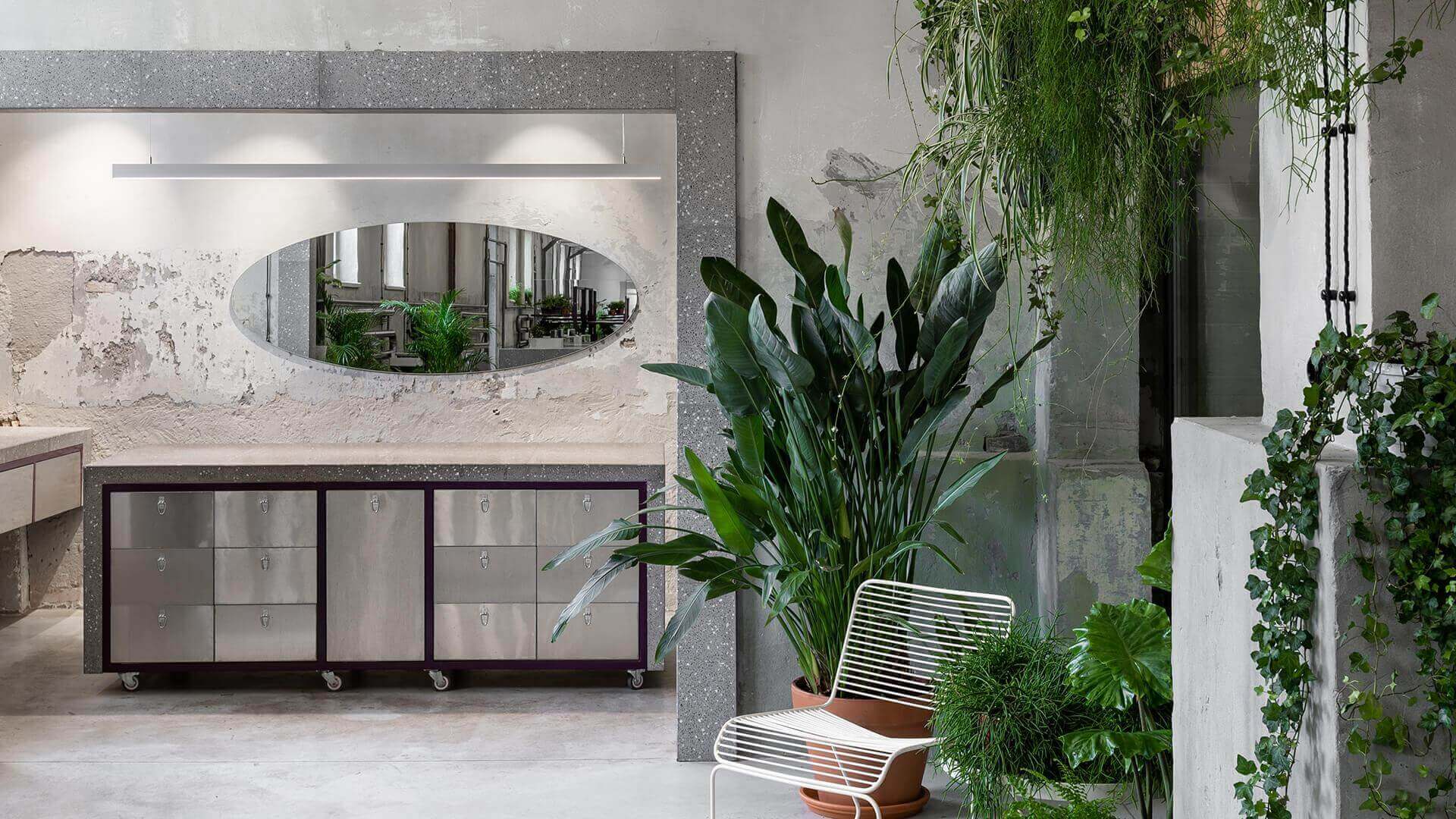 Who would ever think that a Soviet-era hangar would one day be a flower shop? With 300 meters of open space without any partitions and a limited budget, Rina Lovko Studio came up with a brilliant design for the Dicentra Flower Shop – embracing and amplifying the original features of the space.
Rina Lovko is an architect and designer with more than a decade of working experience and a mastermind behind her eponymous Kyiv-based studio.
Rina Lovko Studio specializes in bespoke residential interior design and is known for incorporating flowing lines and transmitting the uniqueness of nature in their projects.
Every detail in this design is made to enhance sales. The entrance is made of red perforated mesh with a neon sign above it. Contrasted against the background of grey and industrial buildings, it stands out and invites people in.
Inside, the room has a reception area, a workbench for florists, a room for the managers, a kitchen, and a shared toilet. The floors are made of asphalt and concrete. The main feature required was the construction of two refrigerators in one room.
The first to showcase cut flowers for retail and the second for potted plants for wholesale. The insides were painted graphite so that the flowers look brighter against a dark background.
The lighting is simple LED tubes hanging from the ceiling on separate wires. Rina Lovko Studio did not attempt to hide the wires and let them stay in the trays. This lighting and arrangement of furniture help emphasize the length of the hangar.
The idea was to make everything look untouched', says the studio, 'as if we had come, put down furniture and the store started working.'
[ If you are interested in knowing more about unique interior retail designs, don't miss La Moitié Boutique seeking the perfect balance between male spirits and female souls. ]