Furniture design
Ecuadorian design revisited: studio ANDEAN combines artisanship with modern manufacturing
Highlighting local craftsmen's talent and unique processes identifiable to the region, ANDEAN presents unique collections that develop the notion of equatorial design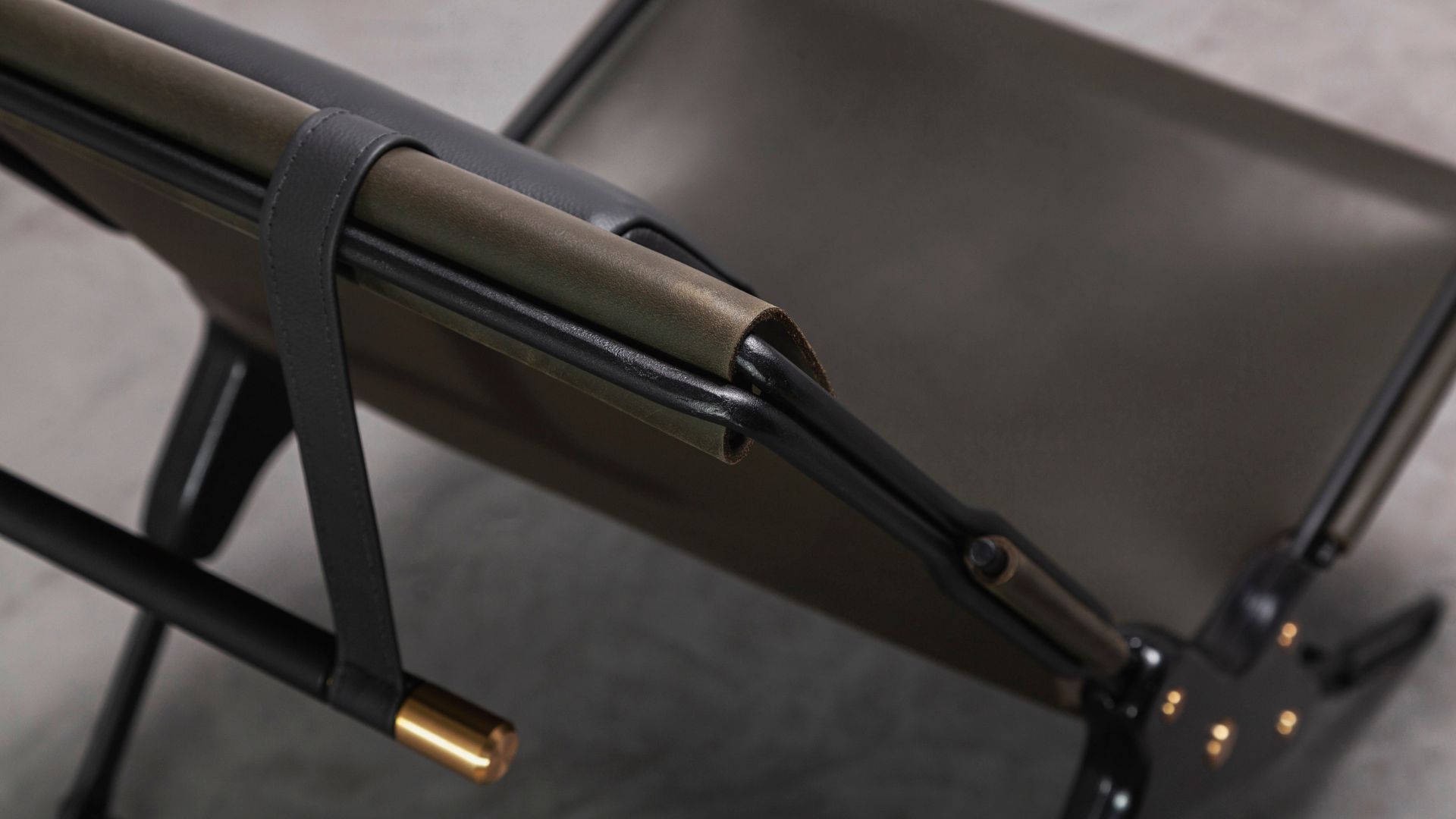 Committed to enhancing the collective future of Ecuadorian talent and essence, designer Alejandro Moyano created studio ANDEAN where artisanship is combined with modern manufacturing processes, resulting in innovative and sophisticated design of seating, decor, and collectible items.
With the goal to enhance Andean material heritage, the design studio works as a platform that highlights artisans' talent as well as the unique processes identifiable to the region.
ANDEAN's first collection, Perfidia, showcases a unique dialogue between craftsmanship and innovation, where every piece of the collection can be transported in a flat pack to then be manually assembled in the desired location.
In this exclusive interview with DesignWanted, Alejandro Moyano shared some insights on an upcoming collectible collection, future exhibitions, and ANDEAN's goals as a design studio of the Andean Community of South America.
Who is Alejandro Moyano? How did the journey for ANDEAN begin?
Alejandro Moyano:
"ANDEAN is a design studio founded after spending years abroad and then returning to Ecuador, my native country, to join the best of two worlds: the essence and DNA of my origins, with the trend of contemporaneity.
Initially, my main focus as a designer was on developing social design projects that made an immediate difference in contemporary issues. This ongoing interest in reaching solutions that directly impact a demographics' need was shaped during my time at Pratt Institute under the guidance of Ignacio Urbina Polo, Chairperson of Industrial Design, and Professor Alexander Schweder.
Upon returning to my home country, I pursued my dream of creating a platform for providing work and exposure not only for designers, manufacturers, or artisans but for all those committed to enhancing the collective future of Andean talent and our Latin American essence."
Why ANDEAN, why focus on creating products that combine Ecuadorian artisanship with modern manufacturing processes?
Alejandro Moyano:
"ANDEAN represents our region, the Andean Community of South America.
Focused on the development and manufacture of high-quality collections and personalized pieces, the studio combines Ecuadorian artisanship with modern manufacturing processes in an innovative and sophisticated way. Perfection existing in the "imperfections" of artisanal methods is the tool that bestows soul to each piece, moving away from mass production.
Our goal is to develop the notion of equatorial design to enhance the Andean material heritage, a term developed in relation to the need of creating an identity and aesthetic of Ecuadorian design. The studio's practice is an exploration that seeks to highlight Ecuador's iconography and material culture. It is a platform to exhibit our talent, from large-scale automated manufacturers to manual fabrication craftsmen."
ANDEAN's first collection, Perfidia, was presented during ICFF 2022 with four objects that coherently portray a specific design style. How would you define the style of this collection?
Alejandro Moyano:
"Perfidia, composed of 4 pieces of furniture, explores the mutualism between artisan techniques and industrialized manufacturing methods. Steel rod structures are the common language of the collection, achieving a visual sophistication that pushes toward innovation.
Sand-casted bronze details contrast against automated manufacturing components, such as CNC-carved wooden parts or laser-cut metal parts.
The collection aims to value and revitalize the golden age of the 70s in Latin America; times of fervent and prosperous creation with a personal stamp in various disciplines; the time of Los Panchos and Lucho Gatica.
Through this lens, each design is an act of complicity with our ancestors, parents, or grandparents, to honor them in the present day and engage the world with their legacy. Pieces that, like a bolero, bring memories to home and preserve the energy of what we were and the possibilities of what we can create."
ANDEAN collaborates with a curated network from Ecuador, how does the relationship with different artisans and suppliers come together?
Alejandro Moyano:
"The path of creating a curated and select network of artisans and suppliers has been a prolonged one. Within our context, finding talent is something that is approached in a very traditional way, mainly by exploring around and through word-of-mouth. The network of suppliers is spread out throughout the capital, and the artisans are in various locations around the country.
Each piece of furniture has been developed through a dialogue between the artisan and innovator, maintaining the inherence of the process and its manual strokes, utilizing the limitations of our environment as an element of strength and resourcefulness, and generating opportunity spaces for unique solutions, secondary processes, and finishes."
In the Perfidia collection, one of the highlights is the lounge chair that has a unique junction and a unique way of using different materials. In which way does this product portray artisanship and industrial production?
Alejandro Moyano:
"The collection's flat-pack design derives from the need to facilitate its export, using common materials with unique forms of assembly. Each component of our products is purpose-built, from the structure to the hardware. The only parts that are off the shelf are the nut inserts and bolts. Our ASM_01 lounge chair and every piece of the collection can be manually assembled.
The AAM_01 coat rack is the design that portrays artisanship and industrial production the most. Enabling uniqueness in each piece by combining bent steel structures and CNC-lathed details, with sand-casted bronze joinery."
We got an insight about an upcoming collection to be presented later this year. We understand it is an ode to the Andean region by depicting different elements of it. Could you explain the production process behind it?
Alejandro Moyano:
"ANDEAN specializes in two branches of design: high-end residential seating and decor design, and collectible design. The new collection ÍCONOS is our first collectible design project. It was developed with the guidance and mentorship of ANDEAN's design curator Luján Cambariere.
It is a creative and ethnographic exploration of the DNA and icons that constitute the Ecuadorian identity. The collection is a family of functional and sculptural objects based on the abstraction of Andean iconography and archetypes. It is an aesthetic exercise representative of the Andean region: its soul, its materials, and its talent.
The collection is composed of Llama, Llamas, and Hemisferio table lamps, Salar candle holder, and Valdivia sculpture. The objects are built of hand-carved volcanic stone, sand-casted bronze, and lost wax bronze elements. Each bronze component is developed by hand-building ceramic positive moulds, which are 3D scanned and edited, before being 3D-printed for casting."
Having now a complete collection of products, and with one in the making, what should we expect to see next from ANDEAN?
Alejandro Moyano:
"Our ÍCONOS Collection will be exhibited at Salone Satellite 2023 during Milan Design Week this April (18th – 23rd). Currently, we are represented by the amazing Galerie Philia and Tuleste Factory galleries. Through them, and through our website and social media accounts we will be presenting ÍCONOS and our upcoming high-end residential furniture collections.
Every year new pieces will be released to our ongoing collections, each one with a unique aesthetic and our equatorial design stamp."