Furniture design
Furniture catering to varying changing needs
Inspired by basic architectural elements, Marc Hoogendijk crafts Arch Shelf – a conceptual modular shelving system.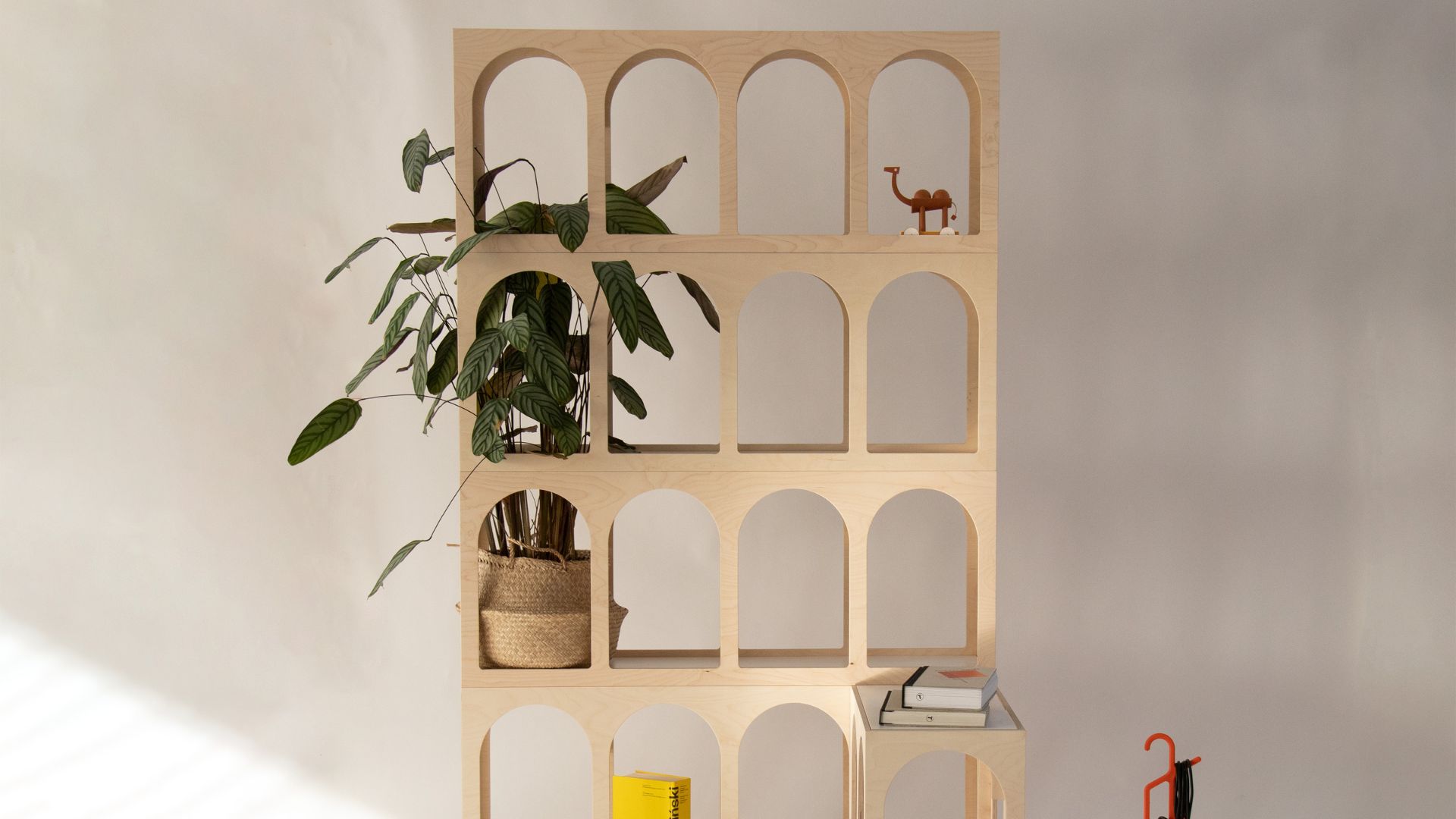 Inspired by one of the basic architectural elements, Sweden-based freelance furniture designer Marc Hoogendijk crafts 'Arch Shelf' – an extraordinary conceptual modular shelving system built in sections brilliantly catering to the varying changing needs of the user. 
His process is characterized by thorough research and development, where technology and design are effortlessly woven together beautifully giving life to innovative, playful products.
Fuelled with curiosity and a wish to surprise the viewer – "My design challenges conventional notions of what a piece of furniture should look like and it speaks to the user on both, an intellectual and aesthetic level.
The form of the Arch Shelf is based on a methodology that I call Technomimicry – this mimics functions of human made objects and seamlessly applies these findings on the furniture I create" says Hoogendijk.
Featuring a minimalistic warm Scandinavian aesthetic, the components of this eclectic shelf are CNC milled out of standard sized plywood sheets – skillfully optimizing material usage.
Additionally, framing and highlighting its users' objects, the floor of each section can easily be removed to accommodate larger objects.
"Flexibility of the shelf shows one how it can follow its user throughout the different stages of life thereby prolonging the life cycle of this durable product" Hoogendijk adds.