Technology
Feel the Peel by Carlo Ratti Associati: circular economy and oranges
Feel the Peel is an installation by Carlo Ratti revolving around circular economy and how materials can be used well beyond their traditional end purpose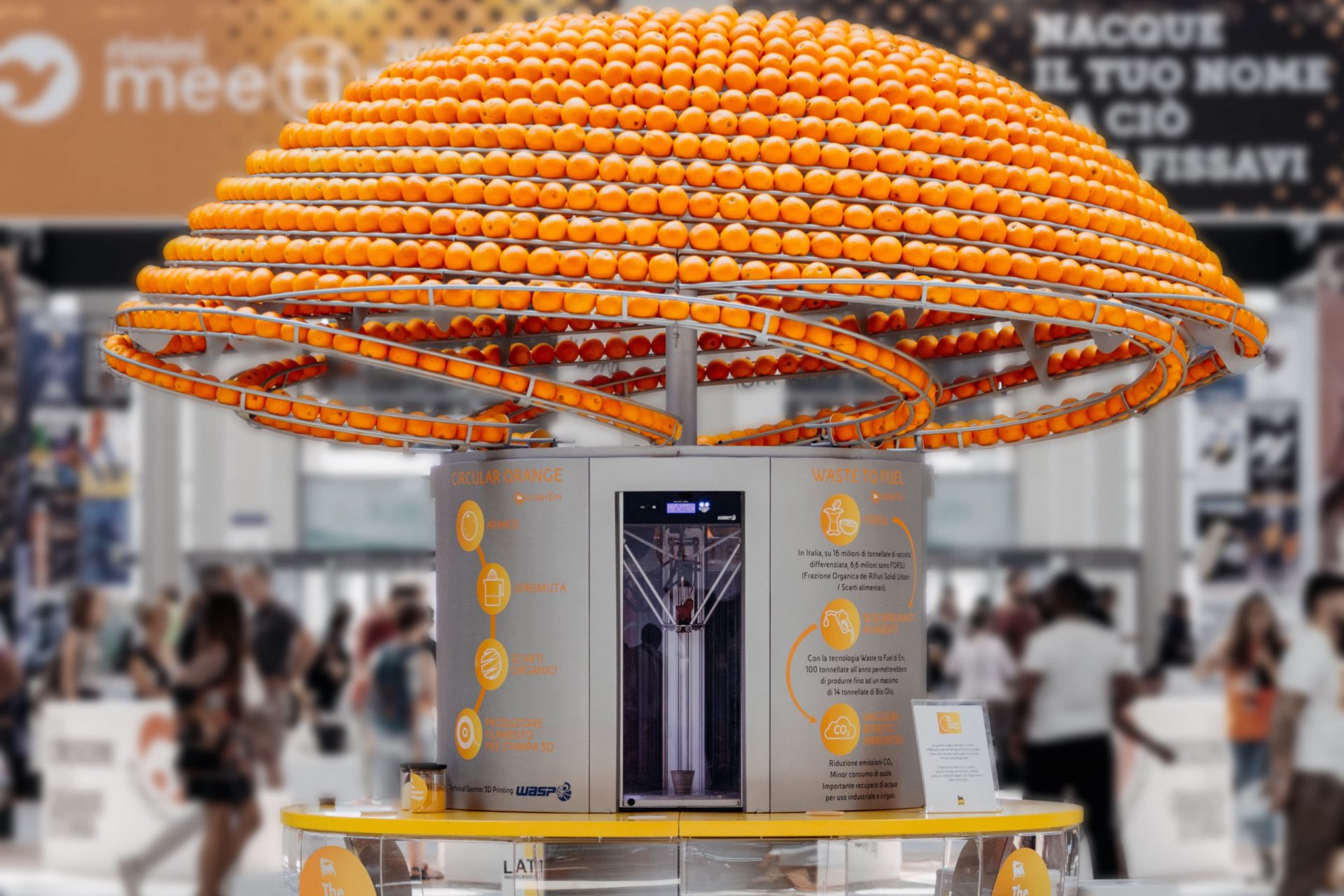 Feel the Peel is a fun and healthy installation touring Italy for a few months in 2019. Designed by Carlo Ratti, for the oil and gas company Eni, in order to promote sustainability and circular economy.
"Circularity can be an inspiration for tomorrow's everyday life objects", says Carlo Ratti, founding partner at CRA and director of the Senseable City Lab at the Massachusetts Institute of Technology:
"Working with Eni, we played around with a machine that helps us understand how oranges can be used well beyond their juice".
The circular economy is a system of closed loops in which raw materials, components and products lose their value as little as possible, incorporating design thinking at its core.
The Feel the Peel installation consists of a 3-meter-high orange squeezer machine, filled with 1,500 oranges. In order to get the juice, oranges roll down into the slicer and squeezer. While the juice is produced on one side, on the other, the peels are stored, dried, crushed, transformed into PLA bioplastic and finally melted into 3D printing filament, used to produce the drinking cups.
After the preview show at Rimini, the Feel the Peel circular juice bar will be presented in Milan, at the Singularity University Summit in Milan on October 8th and 9th, 2019.
The Feel the Peel project continues a series of collaborations between CRA and Eni that explore circularity and design with different materials.
Among these projects is the prize-winning Circular Garden at Milan Design Week 2019, an installation made of mycelium arches grown organically and later returned to the soil, aiming to represent the natural biological cycles.