Technology
Flic Twist's basic smart home dial prioritises privacy
Flic Twist is a family-friendly controller for smart home devices without the use of apps or your voice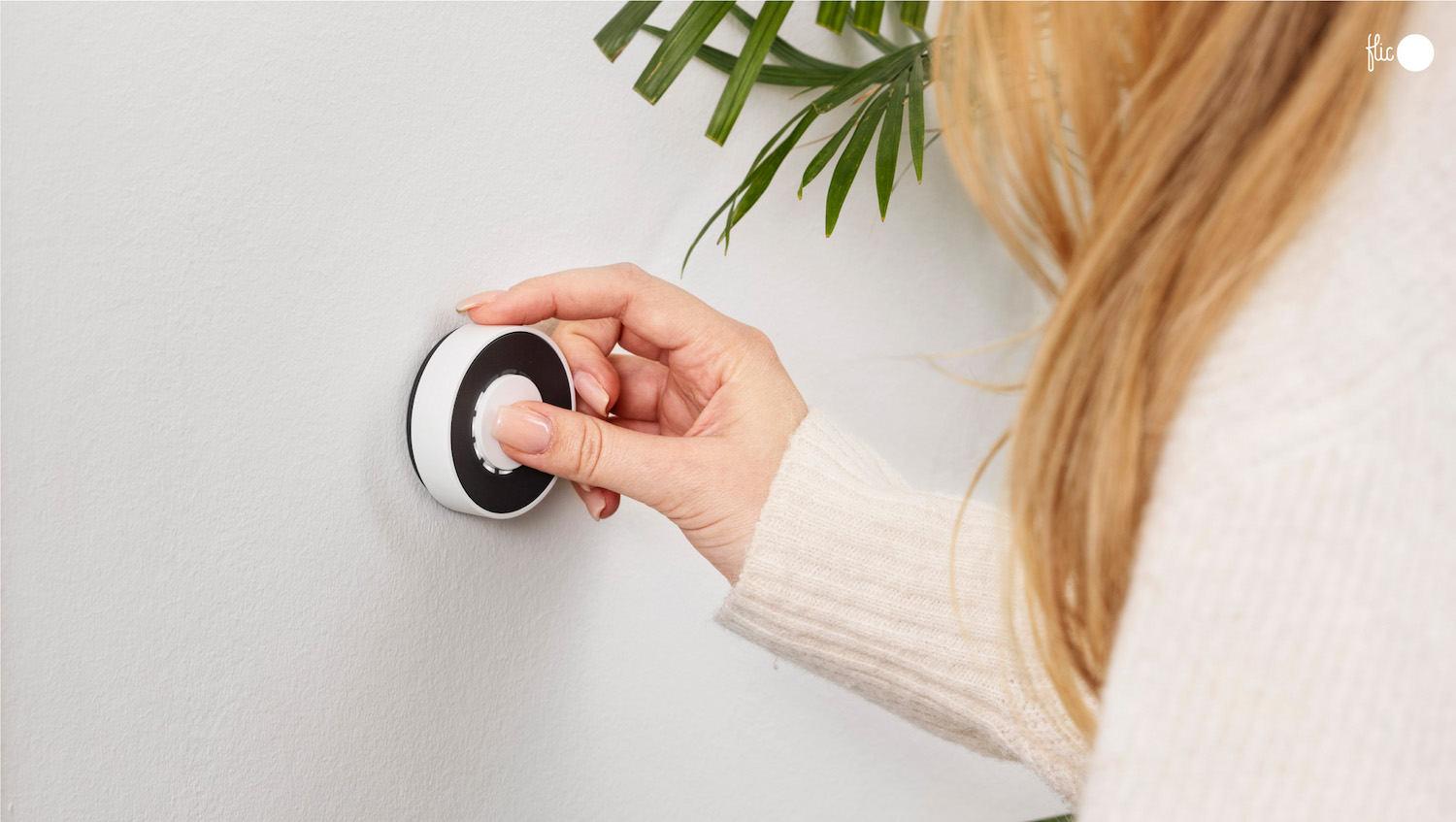 Here, the intention was to create a family-friendly way of controlling smart home devices. After all, everyone knows how to push a button and twist a dial. With that in mind, the Flic Twist combines two simple functions that allow users to control their smart home tech without voice controls, apps, or explanations.
For even more possibilities, users can push and hold the button while rotating the 12-step dial, which lets users configure up to 12 different presets.
Like the original Flic button, the 'push' function can be used to trigger events, from toggling the lights to activating Alexa Routines, and the new 'rotation' interaction can be used to adjust and perfectly tune the atmosphere, from the brightness and color of the living room to the volume of a speaker.
Finally, the advanced 'push-rotate' interaction can dim the lights across the entire house or control multiple other functions at one time. 
Designed in collaboration with Danish studio Eskild Hansen, Flic Twist boasts a minimal aesthetic made from a durable polymer, which accentuates its function. Meanwhile, a ring of LEDs around the button provides a visual indicator as users rotate the dial.
The new Flic Twist is wireless and can be secured anywhere in the home using a magnetic wall mount plate. The device uses replaceable AA batteries that engineers say will last up to two years but also supports rechargeable AA batteries in order to reduce the need for having disposable batteries.
[ The guiding principle of biophilic design is quite simple: connect people with nature and improve their quality of life – Can biophilic lighting can bring the benefits of nature inside? ]
Flic Twist's minimalist design generates minimal concerns
Flic Twist provides smart home control in a way that everyone understands without having to rely on voice control, installing apps, or explaining how everything works. It responds to complicated devices that alienate some users from smart home tech and it alleviates privacy concerns associated with smart home devices from name brands like Apple, Amazon and Google, which come with well-documented privacy concerns.
The global smart home market is projected to grow from USD 84.5 billion in 2021 to USD 138.9 billion by 2026, despite privacy being a concern that's also growing.