Technology
Yamaha's brass mouse is bold, beautiful and bizarre
Yamaha Design Lab has designed a motorcycle and instrument-inspired computer mouse.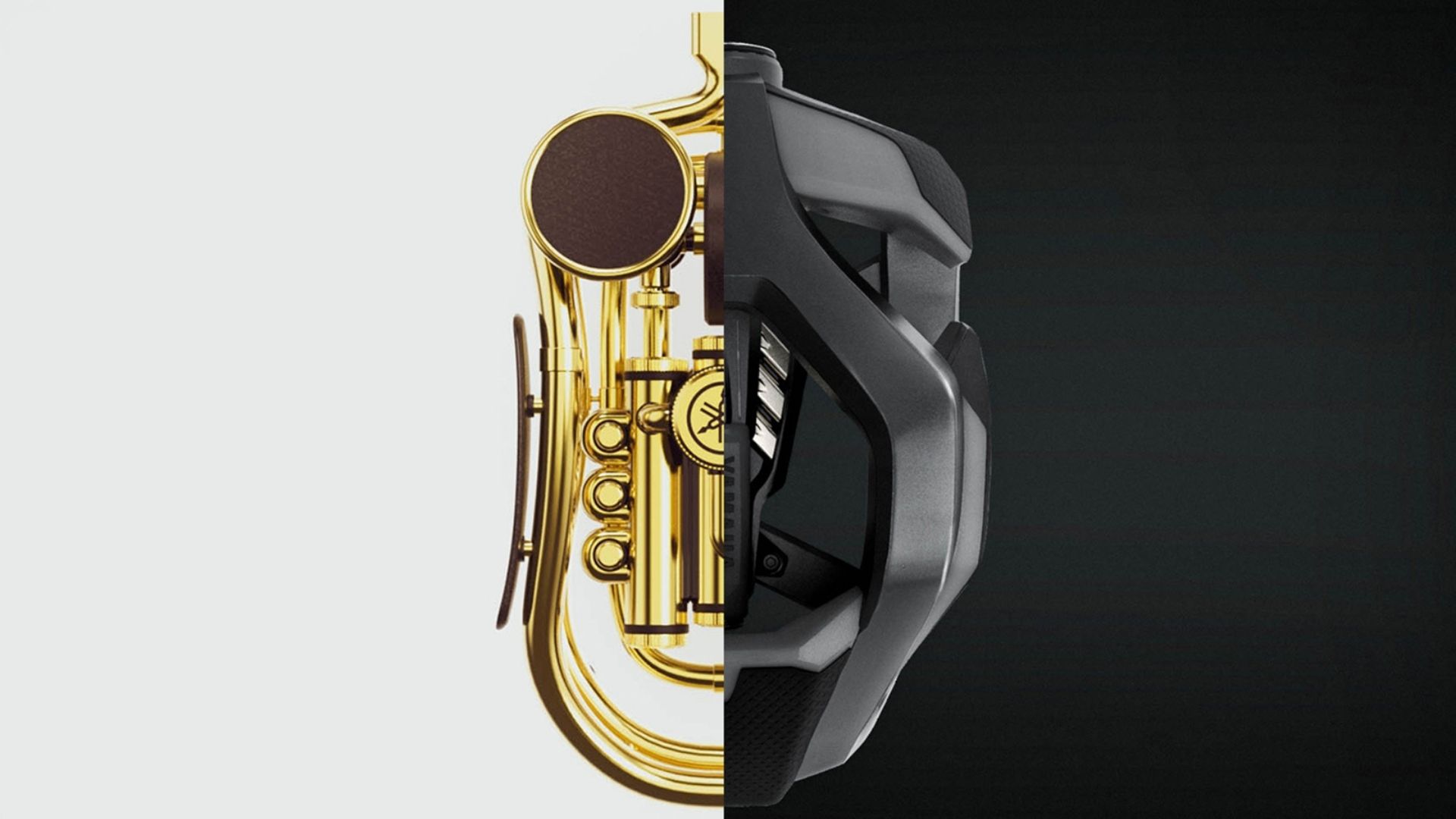 The project titled "Two Yamahas One Passion" is a joint venture between Yamaha and Yamaha Motor Co. who worked together to conceptualise two computer mouse designs inspired by the brand's wind instruments and motorbike engines.
The first is shaped like a wind instrument whose shape follows the flow of electrons on a printed circuit board concealed within the mouse.
It is shown in brass similar to that of a trumpet or trombone, with ergonomic brown touch points on the sides, and piston valves as the left and right clickers.
The mouse pointer speed, number of scrolls, click intervals, and other functions originally set through the OS of the PC can be adjusted more intuitively like tuning a musical instrument by having them as physical dial knobs on the mouse itself.
Digital devices become warm, analog tools like musical instruments, giving us pleasure from operating them.
The other features a motorcycle-like frame structure in place of the traditional monocoque structure. The result was a design that is composed of multiple elements that work together to create a dynamic form. 
"The appearance of each element is designed to be rugged and tough," explains Yamaha Design Lab.
"The group of electronic components located in the centre of the mouse resembles an engine, the heart of a vehicle.
In addition, [we] tried to express the "human-machine sensuality" concept, which is about the relationship between people and tools, in the parts of the mouse that people touch, as well as in the operating feel."
Inspired by the gas pedal of a personal watercraft (jet ski) or an all-terrain vehicle, the click is designed to have a lever-type shape and movement.
By pressing and holding the left and right clicks while holding down the thumb button, like operating a motorcycle clutch, the scrolling action is performed. 
Divisive, but maybe that's the point?
These concept designs have divided audiences on social media, prompting discussions about the brand which is no bad thing and most likely intentional.
The motorcycle-inspired mouse could pass for a gamer's design but at first glance, the mouse with the instrument aesthetic looks a little garish with bright gold piping.
Then again, it's easy to see why you might fall in love with this design, if you were an instrument enthusiast, or just liked the tactility of the device.