Technology
The Link AKC smart dog collar ensures happy and healthy pooches
Like a smartphone for your dog, the Link AKC collar is packed with features intended to support the wellbeing of your pup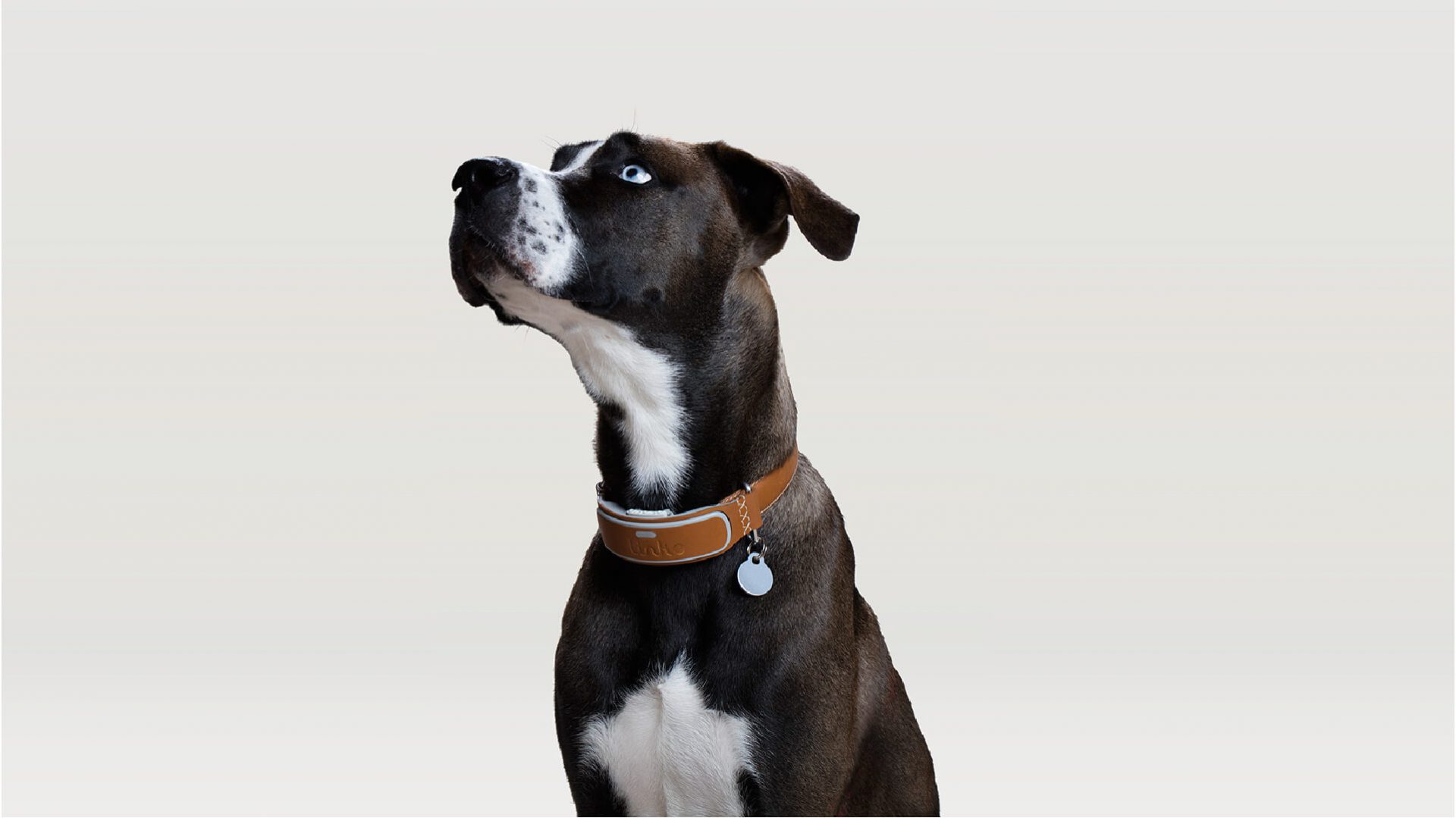 The Link AKC smart dog collar aims to make this easier, taking the stress away from some of the basic looking after of your pup. 
Relationships between pets and their owners are quite different from those established between humans. Owners often rely on body language, reading signals that can be difficult to understand but entirely necessary to gauge a dog's health and happiness.   
Combining smart sensors and a monthly subscription service, the Link AKC collar is a no-expense spared indulgence for dog owners. Still, it combines the most advanced technology putting your pup's needs and location right at your fingertips whenever you need it.
As well as GPS location tracking, the device features temperature alerts, activity level recommendations, and an accompanying app to monitor all data and store vet record storage. 
The minds behind Link AKC – American Kennel Club and Astro Studios
With over 130 years, the American Kennel Club is a trusted authority on dog care, training, and pretty much everything else canine. Namely, a registry of purebred dog pedigrees in the United States, it also promotes and sanctions events for purebred dogs, including the Westminster Kennel Club Dog Show, an annual event which predates the official forming of the AKC, the National Dog Show and the AKC National Championship.
The company approached Astro Studios, a San Francisco-based design firm, to develop a smart collar as a tool to help dog owners build a better, closer relationship with their dogs.
The studio has over 25 years of experience creating brand experiences and products, as well as new companies. Astro Studios forms part of PA Consulting, a marketing and innovation consultancy based in the UK. They work with some of the biggest clients in the world, including P&G, Colgate, Nike, Bose, Facebook, and HP.
[ Read also Fish tank designs to re-appreciate life underwater ]
Materials & Techniques – Italian leather and stretch sport-style fabric
Made from durable, high-quality Italian leather, the Link AKC collar shows an understanding of the needs of the wearer while boasting a handsome design that articulates the product's luxury. Alternatively, a Link AKC Sport Collar offers a reflective stretch fabric sleeve for more athletic canines.
The product is rounded out with a charging station and adjustable leather carrier strap that comes together for a complete system.
Style & Aesthetics – Sleek lines and organic curves
The collar has three separate components: there's the leather collar; the tracker, which clicks into the collar; and a home base, which is charged using a USB cable. American Kennel Club set out to design a collar that was as dog-friendly as the AKC, and adjustable enough to fit on dogs of all sizes. 
Characterised by sleek lines, the collar conceals its technology in a design that's naturally curved to fit the contours of your dog's neck while being fashionable, durable, and waterproof. The Link AKC has up to 3 days battery life, water-resistance up to 3 feet, and is impact resistant.
A subscription plan for your pooch's collar  
To get full use of the collar, owners can sign up for a subscription plan on the app, which works on both Android and iOS phones. It costs approximately $10 per month, with a cheaper option when signing up for one or two years.
This gives users full access to the app, allowing them to activate the built-in LED light, training their dog to return, or interrupt your dog's bad behavior by activating a beeping sound.
Design memento – Promoting a brand world to promote a product
Astro Studios developed the Link AKC brand alongside the product to combine the expertise and authority of the American Kennel Club while also speaking to dog lovers who want to get to know their best friends better.
The branding is supported by a confidently friendly logo, wordmark, and the tagline: "Do You Speak Dog?". The studio also applied the branding and positioning by designing the Link AKC website, digital display ads, and a brand video.
The writer's comment – The Link AKC makes speaking dog easy
The Link AKC collar is beautifully designed and loaded with useful features that make it appealing to new dog owners. It is also a good example of a product being improved with technology while maintaining its traditional appeal. 
[ Read also No odor, no mess: Circle Zero self-cleaning litter box ]