Design
Flower Matter: an innovative eco-friendly alternative material from flower waste
Flower Matter by Irene Purasachit – sustainably aims to cut down flower waste by seamlessly fabricating it into environmentally responsible bio-based materials.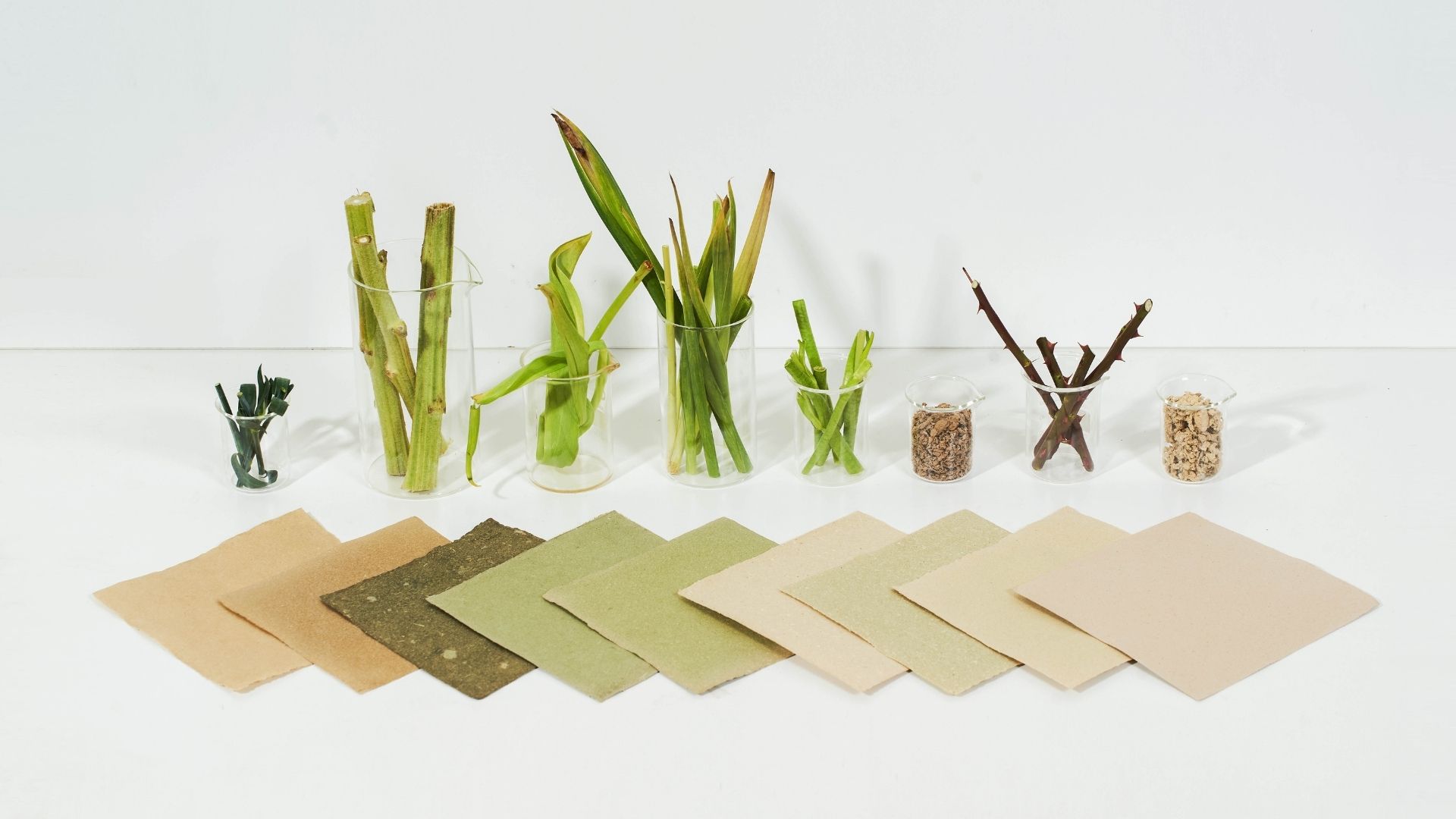 An ongoing research of ways to sustainably valorise bloom waste – 'Flower Matter' by Finland-based Irene Purasachit aims to cut down this waste stream by seamlessly fabricating it into environmentally responsible bio-based materials. 
While flowers are breathtakingly beautiful they have an incredibly short life span and end their journey in landfills – 40% of them that are grown commercially are thrown away before they reach the consumers' hands.
By skillfully integrating material production into the industry, one can – divert nearly 100% of bloom waste and innovatively offer alternatives for unsustainable materials, enabling circularity in the industry.
"As flowers are essentially plants – stems and leaves yield fiber.
Petals, on the other hand, contain less fiber but are vibrant enough to be utilized as pigments.
These two bases together can then be turned into limitless bio-based materials. Who would have thought?" says Purasachit.
Materials in this truly one-of-a-kind organic collection brilliantly include – Flaux︎︎︎, Flower Paper and ︎︎︎Bio-(Floral) Foam.
A natural microplastic-free leather-like material – Flaux encompasses bloom petals as the main ingredient as well as color agent.
An eclectic clutch bag and a set of coin purses was prototyped from it, as a proof of concept and its ability to be effortlessly crafted into lifestyle products.
Made up of 100% pulp from various bloom stems and leaves – Flower Paper embodies only flower fiber and requires no additives at all.
Each flower species gives a unique texture as well as aesthetic and can be coloured with eye-catching pigments derived from petals.
Additionally, an alternative for floral foam – Bio-(floral) Foam is composed of 100% fiber and has the properties to absorb and retain water together with the ability to hold flowers.
"Biodegradable with no oil-based ingredient or additive, it features 100% flower waste and is microplastic-free" Purasachit adds.