Design
FORGO's mix-it-yourself soap avoids plastic packaging
Swedish cosmetics brand Forgo eliminates carbon emissions from its supply chain with its sachet ready soap powder. Just mix it with water.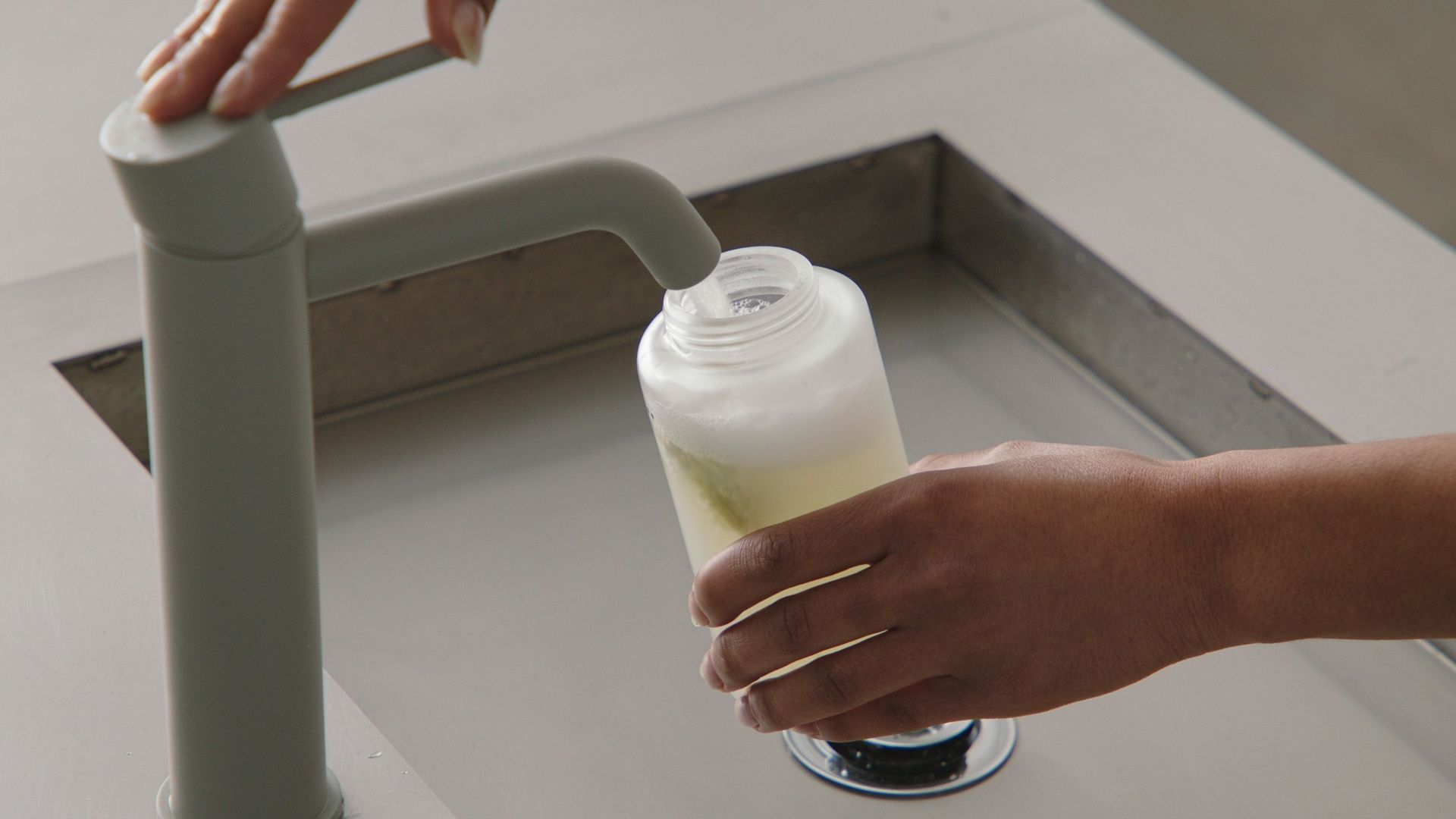 Form Us With Love's subscription-based cosmetics brand avoids plastic and minimises carbon emissions with its mix-it-yourself hand soap in the form of concentrated powder.
The powder contains the essential ingredients needed to turn regular tap water into a full bottle of foaming hand wash.
Similar to sugar packets, the soap comes in sachets made of paper, except unlike sugar sachets that are coated with plastic, Forgo has used a water-soluble, compostable paper coating.
The coating is similar to an ink, which dissolves through water, heat and friction during recycling.
A single paper sachet contains 12 grams of powder and creates 250 millilitres of hand soap. Since then, it has also designed and launched a reusable stainless steel bottle and two soap refills in 100% compostable paper.
Forgo – "Made better with less"
The research and development here is impressive.
Forgo has made several strategic decisions to make the final product as sustainable as possible and focusing its efforts on finding solutions to elements where it has had to compromise (the plastic pump and tropical ingredients).
Still, Forgo makes it easy to go green when it comes to personal hygiene. Its starter kit includes a refillable glass bottle and 20 sachets of soap powder.
The different varieties include citrus, which uses leftover peels from organic juice manufacturing in the Caribbean, Wood, which uses timber sourced timber scrap yards in Canada, and Neutral.
"We believe that everything consumed today can be made better with less," says the brand.
"We're future proofing refillables. Removing anything we all could do without starting with plastic packaging and shipping water."