Furniture design
Froc high chair, a chair that grows along with your children
Crafted by Rimarket from sustainable wood – meet this innovatively adjustable piece of furniture for toddlers and children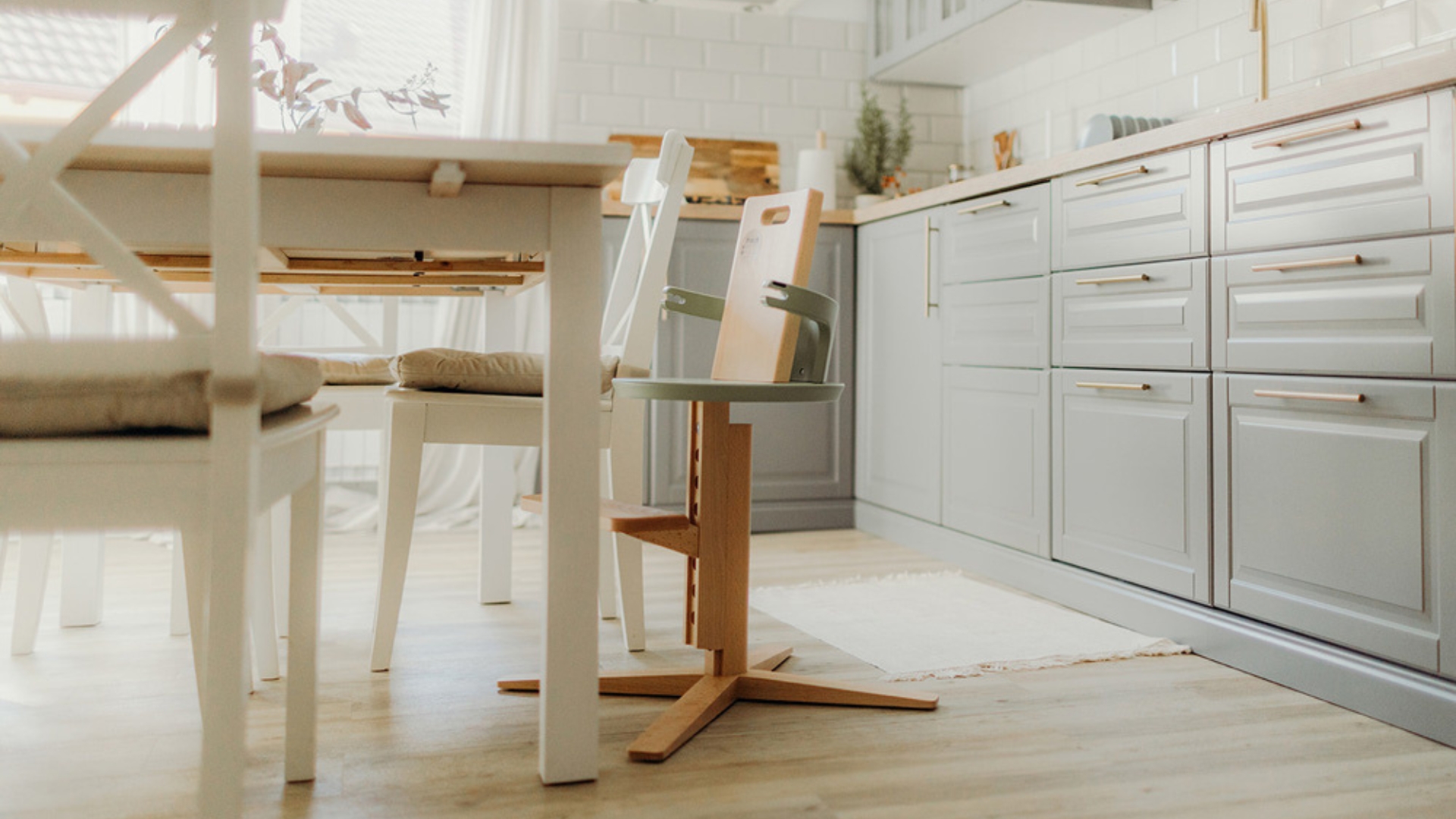 Beautifully designed for contemporary living, Slovenia-based design practice Rimarket introduces Froc high chair – an adjustable product crafted from sustainable wood for toddlers and children.
Effortlessly embodying a visually appealing functionality-driven design, it's naturally strong, durable and characterized by smart features as well as superior stability.
How the Froc High Chair was born
A family owned company – Rimarket founder Matej Košir got the idea for a fully-adaptable high chair soon after the birth of his son.
Since his wife and him failed to find one in the market, they set out to develop a wooden chair for children that lasts an entire childhood by collaborating with design agency Gigodesign.
Ensuring sustainability and manufactured entirely from locally sourced warm beech wood – this eco-friendly piece of furniture showcases an organic minimalistic yet sturdy design which ensures years of safe, user-friendly and carefree utilization.
With increased stability – the revolutionary one-legged construction with reinforced steel, four extensions and smart weight distribution makes it extremely stable.
"We always put children's safety first, which is why we designed Froc around one central leg to maximize its stability. Mounted on a solid leg with four extensions, its center of gravity is always at the center – ensuring impeccable stability!" explains Rimarket.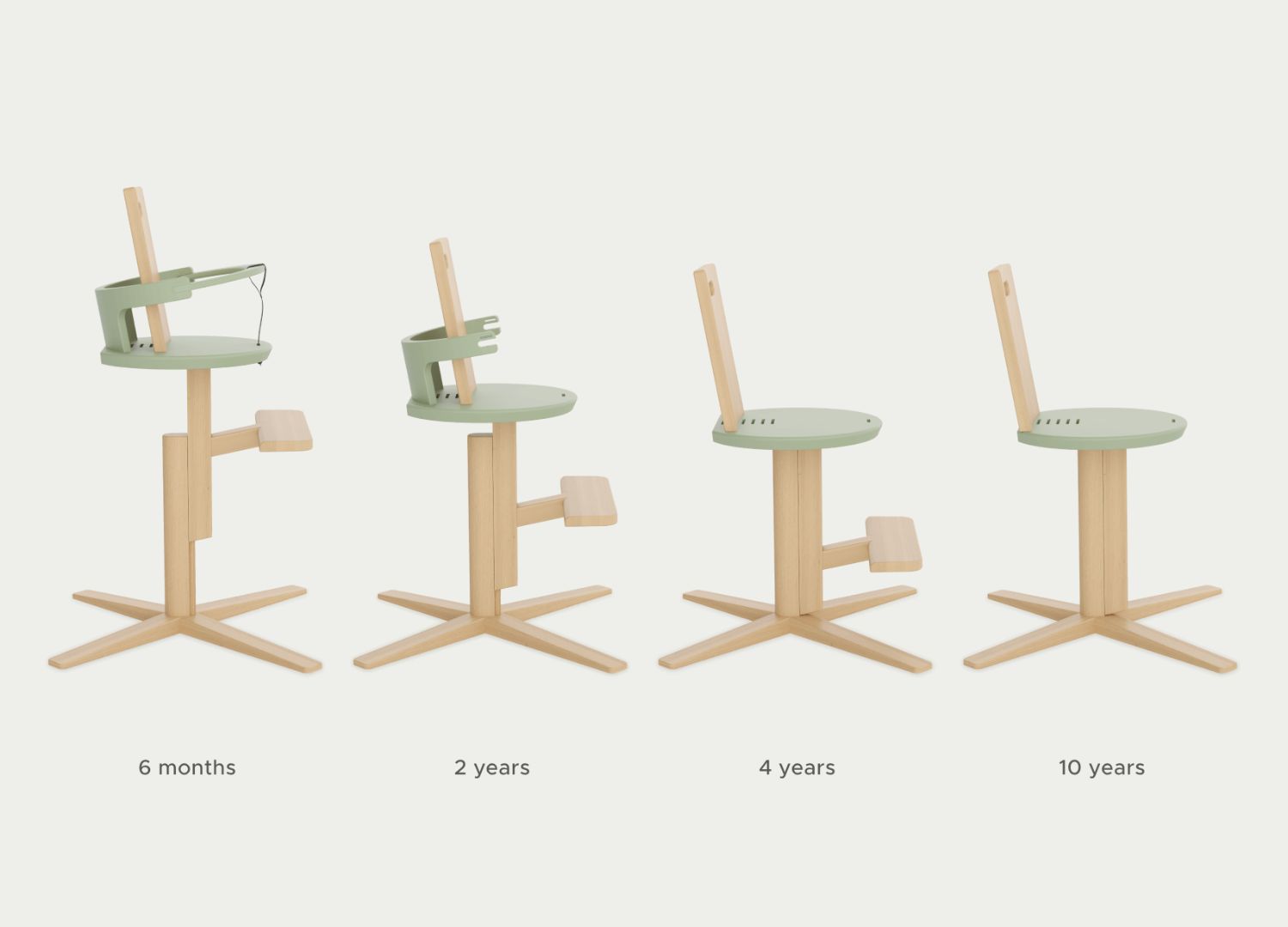 Completely adjustable – this eclectic but one-of-a-kind high chair grows with the child and accompanies them from the age of 6 months all the way to 10 years old.
Froc innovatively adjusts to their growth in three simple steps – by seamlessly rearranging the backrest position, seat as well as the footrest height.
Additionally, its seating position can be raised up to 68cm or 27 inches while the movable footrest keeps the legs in an ergonomic position as the child grows.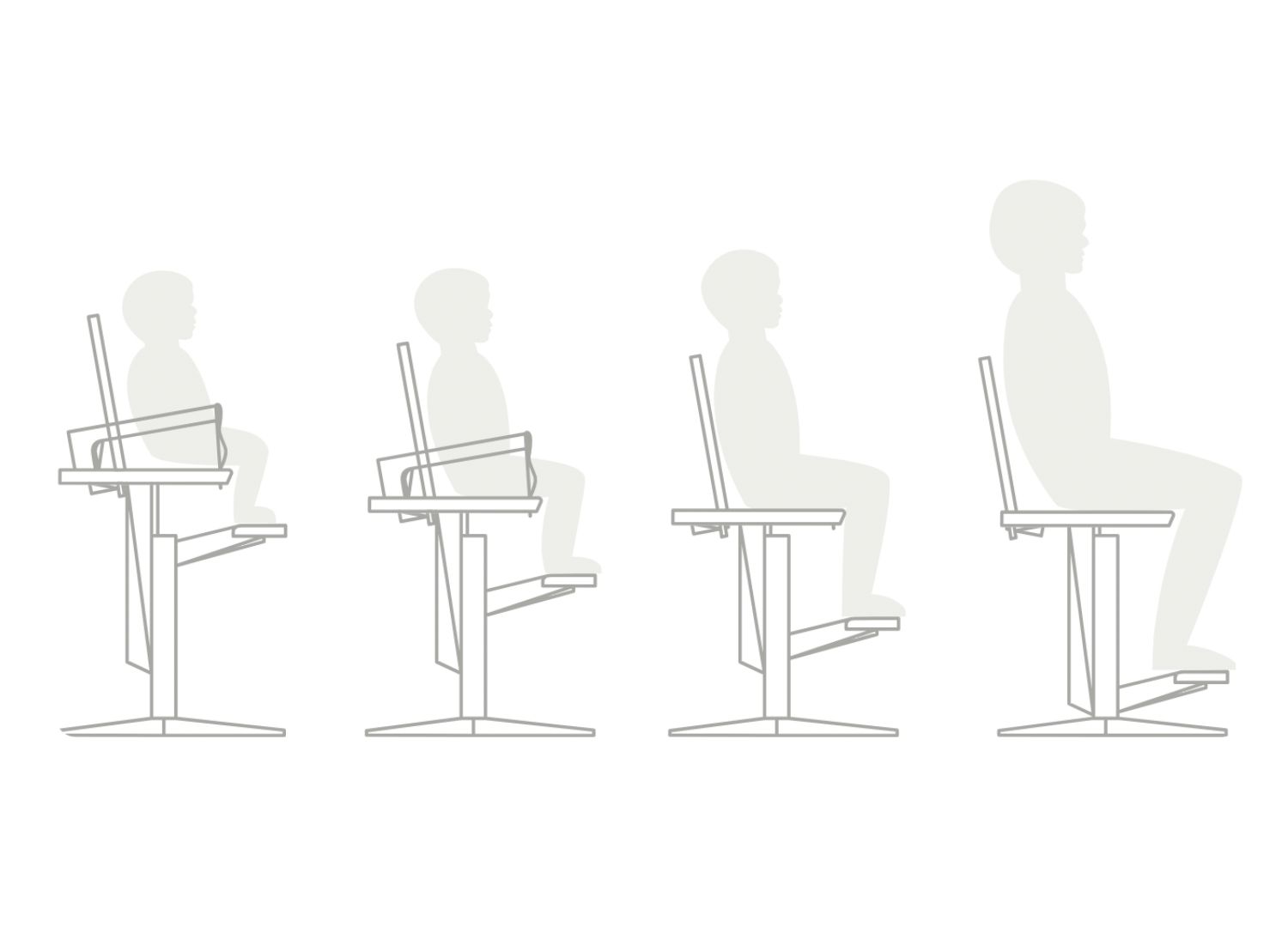 Practical with a smart design aesthetic for small spaces – this high chair can be further completely custom-made to fit into any interior.
"Our vision is to develop the Froc brand into a comprehensive supplier of diversified furniture for children – from cradles to nurseries – with an accommodating line of accessories.
Every new addition will encapsulate the distinctive brand attributes – smart functionalities, natural materials and contemporary design!" Rimarket shares.