Furniture design
This modular cat tree is like LEGO for furry felines
Petlibro's Infinity DIY Cat Tree employs a modular and expandable system enabling infinite configurations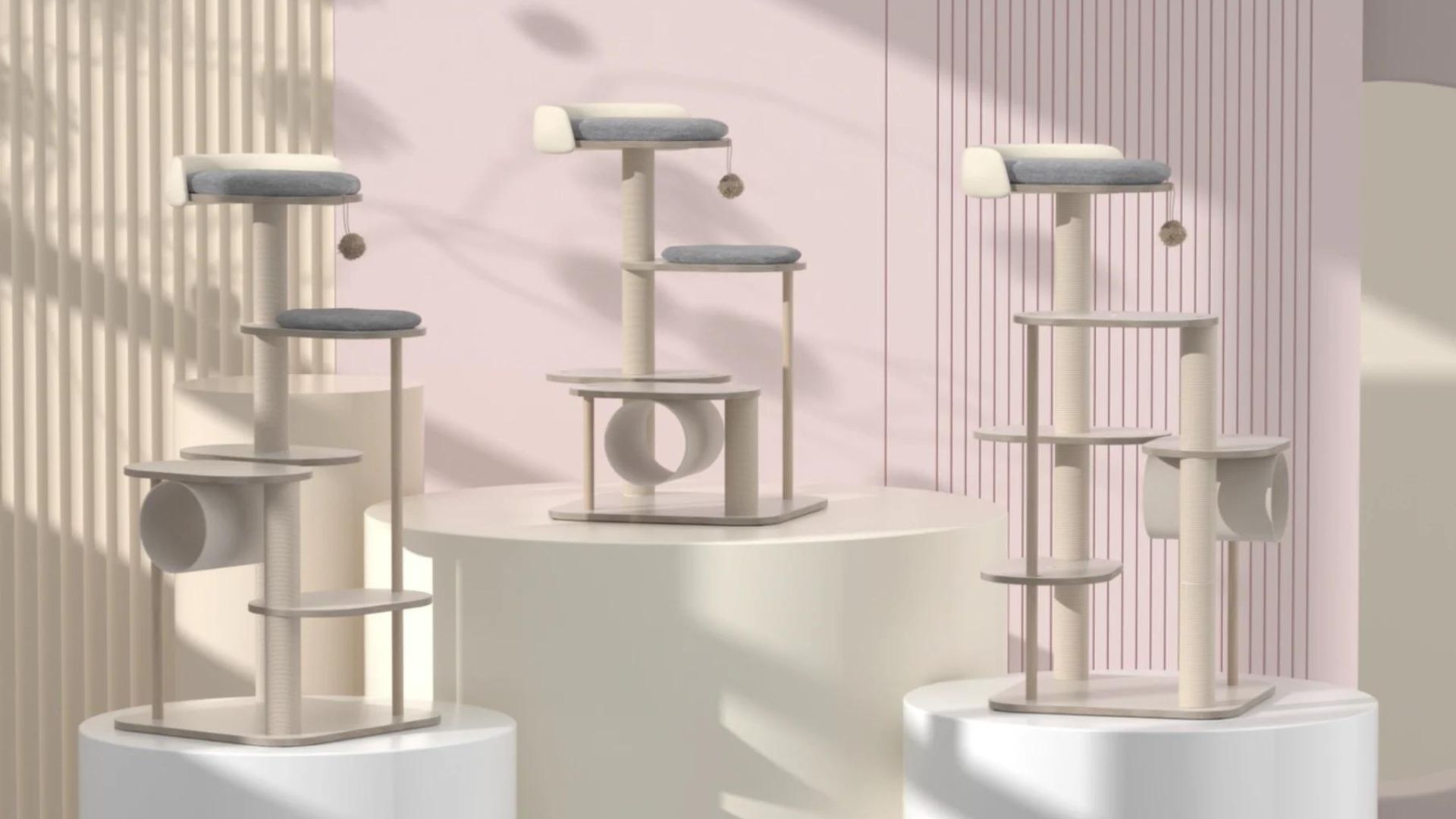 PetLibro has given to cats what IKEA gave to humans when it started modularising furniture. The US pet brand has unveiled the Infinity DIY Cat Tree, a modular construction that slots together as easy as LEGO with multiple parts that allow users to build the tree in any shape or style they want.
The system comes complete with all the expected features: scratching posts and crawl-through tunnels, for example. The main vertical columns come wrapped in rope while cushions and teaser-toys can be introduced to create areas of play and relaxation.
Launched on Kickstarter, Infinity DIY is designed to be long-lasting with a superior build quality compared to typical cat accessories.
Featuring a robust rope-wrapped wood structure rather than a typical paper tube makes Infinity DIY more stable and durable.
Using simple twist and turn actions, the modular connection has been developed to enable fast assembly. According to PetLibro, users can put the Infinity DIY cat tree up in less than ten minutes.
[ Understanding pets' behaviour is the key to designing for them, ensuring a happy and healthy home, don't miss How does tuft + paw use a cat behaviorist to create their cat products? ]
The unique modular design of Petlibro enables replacement of any module in a few simple steps. If a piece gets damaged, users can exchange the old part with a new one instantly instead of throwing away the whole tree.
As an area of design, cat furniture and accessories has become increasingly popular over the years as a way for designers to realise extreme architectural concepts or recreations of iconic designs.
The most recent revival came in 2017 when IKEA unveiled its first line of pet furniture and has since gone through ups and downs when it comes to the quality of other design-related projects.
The same can be said for cat trees and towers. The draw here, however, is less about the gimmick and more about the sustainability factor.
The ability to continually change the play area extends the life cycle while also keeping cats stimulated and interiors feeling fresh. Petlibro also plans on expanding the ecosystem and introducing new modules over time.
[ Although cats are pretty self-sufficient, this product takes their independence to the next level, check out No odor, no mess: Circle Zero self-cleaning litter box ]