Furniture design
The Spanish Chair by Fredericia: when design supports new lifestyles
Ever since Børge Mogensen designed it in 1958, after a trip to Andalucia, The Spanish Chair by Fredericia brought a design revolution in Danish lounge rooms. And now is a global icon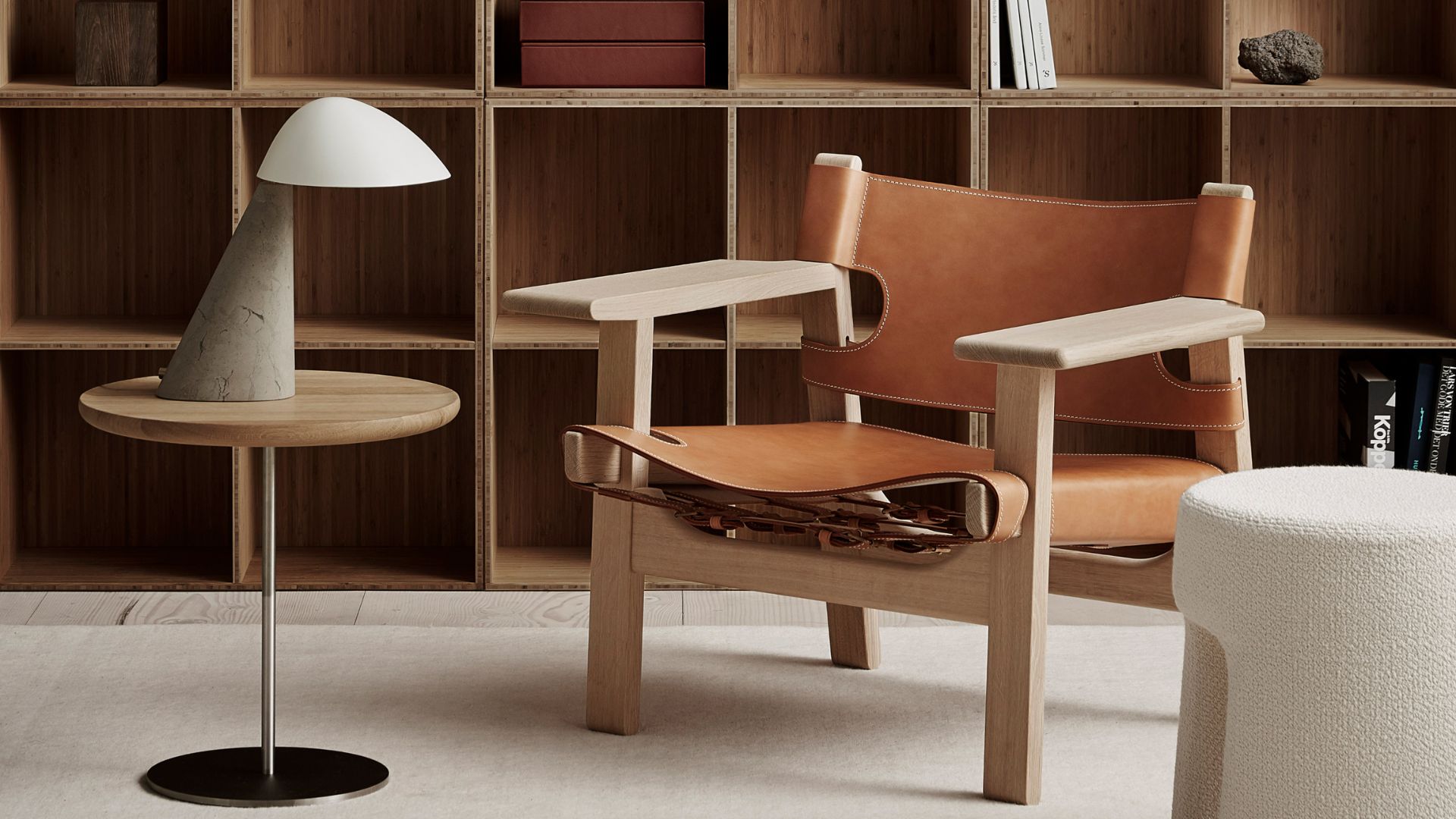 The Spanish Chair designed by Børge Mogensen for Fredericia will be featured in the exhibition THIS IS DENMARK hosted at Alcova for the Milan Design Week 2023
If you happen to visit historical sites in Spain, you will see a lot of large, low solid wood chairs, often richly decorated and with a leather seat and back. They are part of the Spanish-Arabic handcraft heritage and they come directly from a nomadic culture that preferred this type of no-nonsense, sturdy but beautiful furniture.
In 1958, Fredericia's founder Børge Mogensen made a trip to Andalucia, Spain, noticed these furniture pieces, and had a great intuition, starting from a question: what would happen if he was to interpret this ancient piece, coming from a Mediterranean tradition, in a Scandinavian language?
He proceeded to soften and lighten the wooden structure, redesign the leather seat and generally bring a contemporary look to the seat.
And he understood the potential: discrete, tranquil, essential and durable, The Spanish Chair – in its Northern European look – was going to shape new gestures and habits in Danish home, supporting a more relaxed, comfortable and laid back attitude by design.
A little but meaningful revolution
There is a silent rule that applies when designing lounge chairs and sofas for the Scandinavian market, even today: they have to be compact and not too fluffy, as to allow a vertical and composed posture.
Of course that doesn't mean that Danish people do not like to lounge and relax: it is just part of the Scandinavian design habits.
The Spanish Chair's sturdy presence and wide armrest suggest on the contrary a very comfortable and relaxed seating. The armrest would occasionally become a good place to put a cup of coffee. All over, the chair suggests an informal way of life, while maintaining material quality and design-driven production as its main features.
The redesign of functional details and the will to protect traditional craftsmanship
Today The Spanish Chair is made of a sturdy wooden construction involving expertly treated solid oak crafted with geometrical precision. Over time the seat and back leather tend to expand and may need to be tightened, so Mogensen added adjustable brass straps to grant durable comfort seating.
The rustic combination of vegetable-tanned saddle leather with the solid oak frame adds character, achieving a special patina that only becomes more stunning over time.
From a sustainability point of view The Spanish chair focuses on resistance and durability, as well as on the protection of handcraft ecological processes: the leather comes from a Sweden-based saddler, one of the few using vegetal tanning that achieves a typical patina that becomes more and more beautiful over time.
This is Denmark exhibition, staged at Alcova during the Milan Design Week 2023, wishes to offer an overview, through 15 selected objects, of how contemporary Danish creators and companies interpret today the key values coming from their national heritage.