Furniture design
Designs customized for the cosmopolitan lifestyle, embodying bold statements
Founded by Li Jianwei, HC28 stands out among Chinese furniture brands as a prime example skillfully combining traditional influences with a modern interpretation of urban living.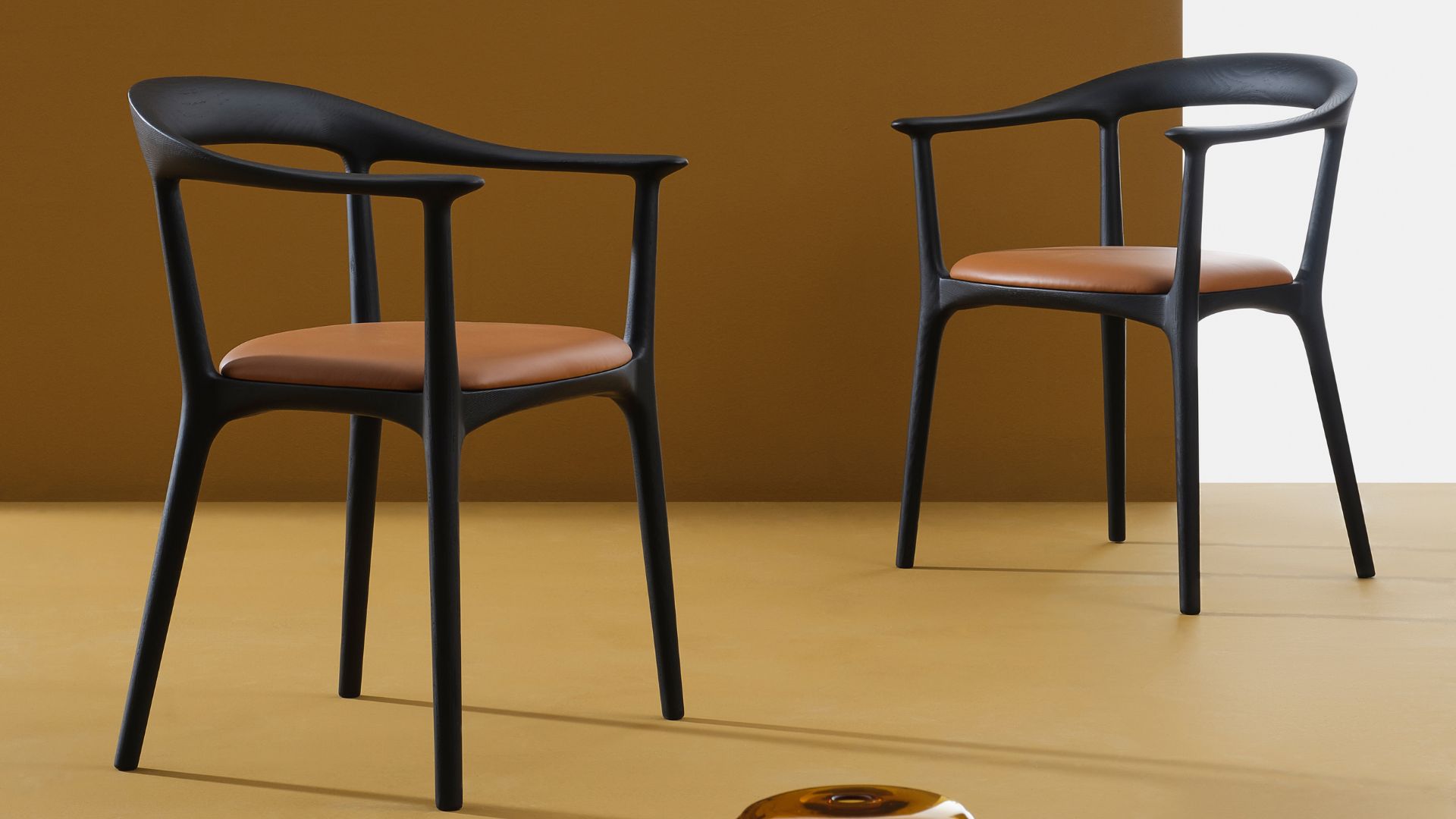 At the beginning of September, we embarked on a visit to CIFF Shanghai 2023, seeking to uncover the latest trends and innovations within the Chinese market. Among the most noteworthy brands, HC28 stands out as a significant player on both the domestic (with over 100 mono stores) and global design stage, thanks to its product offerings, collaborations, and, not less important, communication strategies.
In the company's own words, HC28 aspires to foster an elegant, contemporary, and poetic lifestyle by blending the essence of Oriental culture with international avant-garde design.
So far, they earned esteemed honors – e.g. several Red Dot Design Awards, including the recent win for the Origami modular sofa designed by Hanne Willmann. Some of their prestigious collaborations include designers such as Francois Champsaur, Christophe Delcourt, Frank Chou, Masayuki Kurokawa, Yonoh, and Sebastian Herkner.
HC28: a glimpse into the Brand's history
First of all, where does the company's name come from? "HC28," though concise, carries a profound significance: the "HC" stands for Home Collection, signifying its focus on curated home furnishings. The number "28" holds special meaning, indicating that the first factory was situated 28 kilometers away from the Forbidden City.
Li Jianwei, HC28's founder, completed his education in France and subsequently returned to China, where he began serving as an agent for renowned French furniture brands. This period of his career provided invaluable insights into operating a high-end brand effectively in the Chinese market.
In 2006, with the influx of international brands into China and a growing consumer fascination with French, Italian, and American styles, Li decided to establish his own brand. Collaborating with internationally acclaimed designers, he brought HC28 to life, marking it as China's pioneering high-end modern furniture brand with a global perspective.
In 2018, the company introduced HC28 Cosmo, driven by the vision of offering sophisticated designs customized for the cosmopolitan lifestyle, embodying strong and distinctive statements. These collections are characterized by their graceful lines, sculpted forms, meticulous details, adaptable materials, and a wide array of colors, all of which inspire individuals to express their distinct character and personality while embracing a fearless and bold approach to life.
HC28 Cosmo at CIFF 2023
During the Shanghai edition of the China International Furniture Fair, the company presented the HC28 Cosmo collections, unveiling a range of unique products.
The booth design effectively conveyed the ideas of futurism, innovation, and a testament to creativity. Encompassed within an entirely white "box" that enclosed the entire showroom, featuring a window display inspired by spaceships, and showcasing the company's products, this booth transformed into a veritable laboratory.
In the words of Richard Meier, "White is the most wonderful color of all, because within it one can find every color of the rainbow."
In a bold move this year, HC28 Cosmo ventured into the realm of artificial intelligence (AI). Collaborating with Studio Roderick Vos, they gave birth to the TWISTY armchair. Its cylindrical form, contorted into a intricate loop, symbolizes boundless data and endless prospects for the future. This creation, a fusion of Artificial Intelligence and Artistic Intelligence, garnered significant interest and sparked lively discussions at the CIFF fair.
Other noteworthy products were: the ROOT armchair by Frank Chou, which draws inspiration from the artistry of fashion couture and the elements of the outdoors. On the other hand, the BALLET dining table by Gary Zeng skillfully balances strength and lightness, resulting in a breathtaking blend of beauty and elegance.