Furniture design
From beer brewing to seating stools with Instead Mobilier
Waste produced during beer brewing encouraged Frank Grossel to launch Instead Mobilier and investigate original applications for this material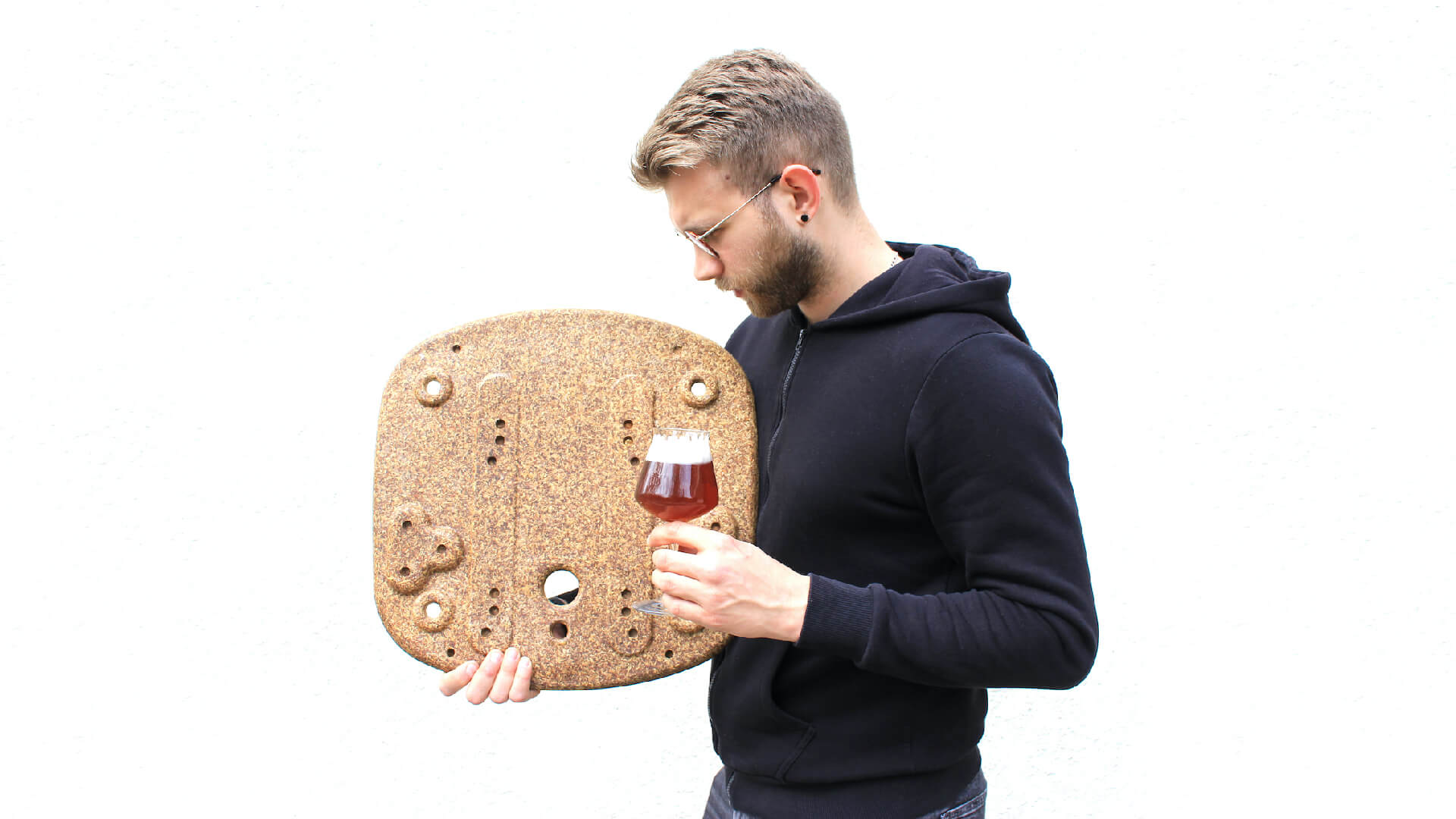 Captured by the idea that a glass of beer has a bigger story behind it than one would think, Frank Grossel founded Instead Mobilier in order to create furniture out of spent grain, a by-product with a lot to offer.
In his journey to keep brewing waste out of landfills, Frank underwent an experimentation process that lead him to create a product with resilient characteristics such as high resistance and impermeability.
As part of Sustainable Furniture Week, DesignWanted had the pleasure of interviewing Frank Grossel and ask him about his own story with beer and how he came to develop his beautiful brewed stool.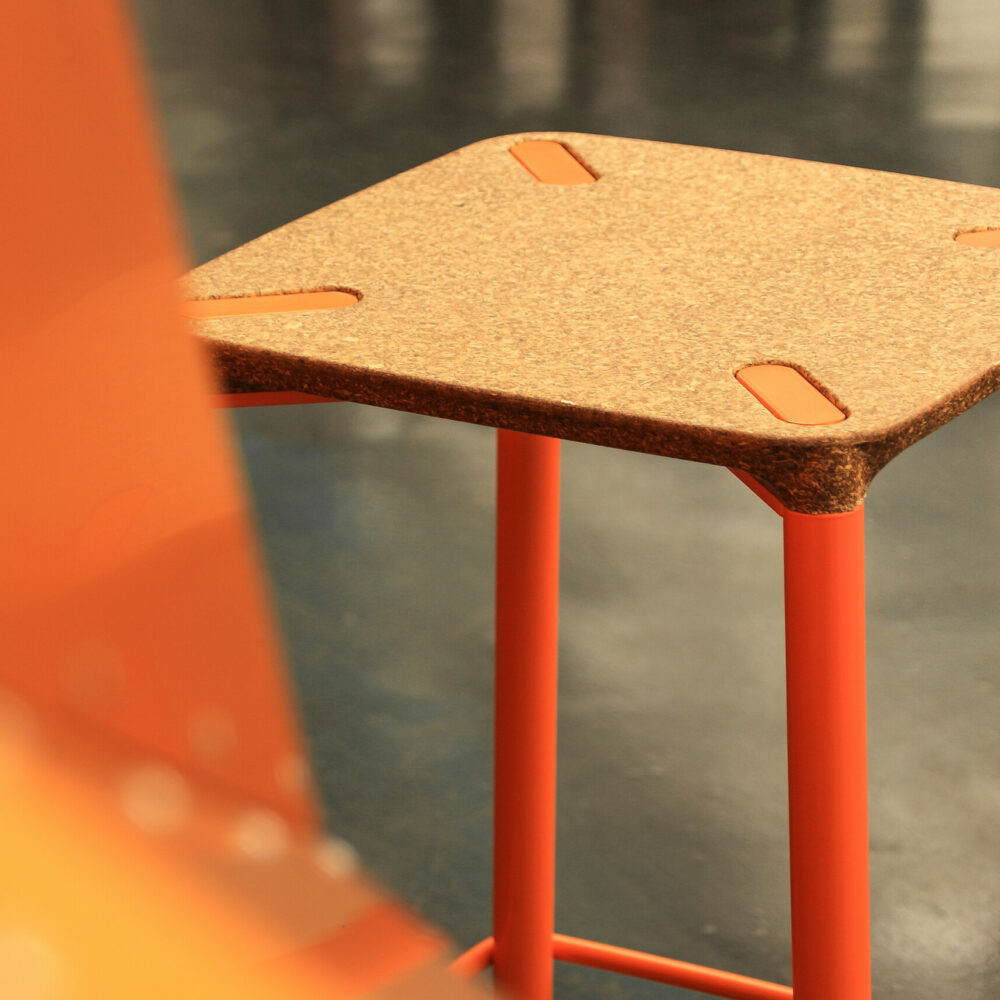 Who is Franck Grossel and how did the journey for Instead begin?
Franck Grossel:
"As an eco-conscious beer lover, Franck Grossel was driven to combine his passion with his professional experience as a designer and cabinet maker by creating Instead. 
Franck Grossel founded Instead Mobilier as part of his graduate thesis at design school of Nantes in 2018. He started to question the brewing techniques and investigate through its whole process. He quickly found out that 30% of what's in our glass was remaining an ecological, economical and logistical issue for brewers. That's what we call brewers spent grain. A by-product that actually has a lot to offer and led Franck to develop a whole economic, ecological and innovative recovery process.
Instead wants to provide a simple solution by creating high quality furniture using the mashed malt left after the brewing process."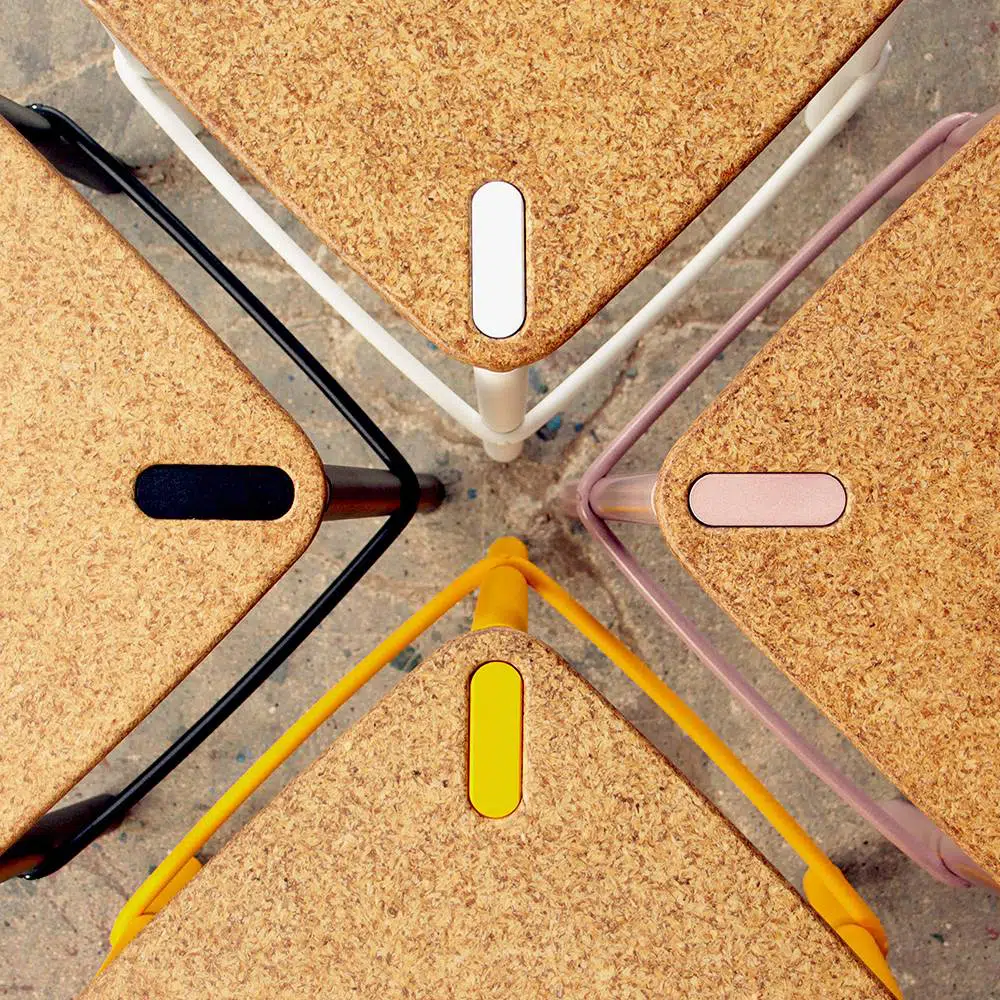 Can you tell us about the research and experimentation process that took place in order to develop your brewed stools?
Franck Grossel:
"After graduation, Franck started to seek a recovery solution that could be proportional to the spent grain involved in the national beer production.
In France, in 2019, we drank more than 2 billiards of litres of beer. Keep in mind that for 1000 litres brewed, 300 kilograms of malt are averagely required! We are not going to give you more numbers but you get the idea.
It is true that in 2006, with only 250 breweries in France, mostly located in rural areas, the easiest solution was to give those spent grains to farmers for livestock's alimentation."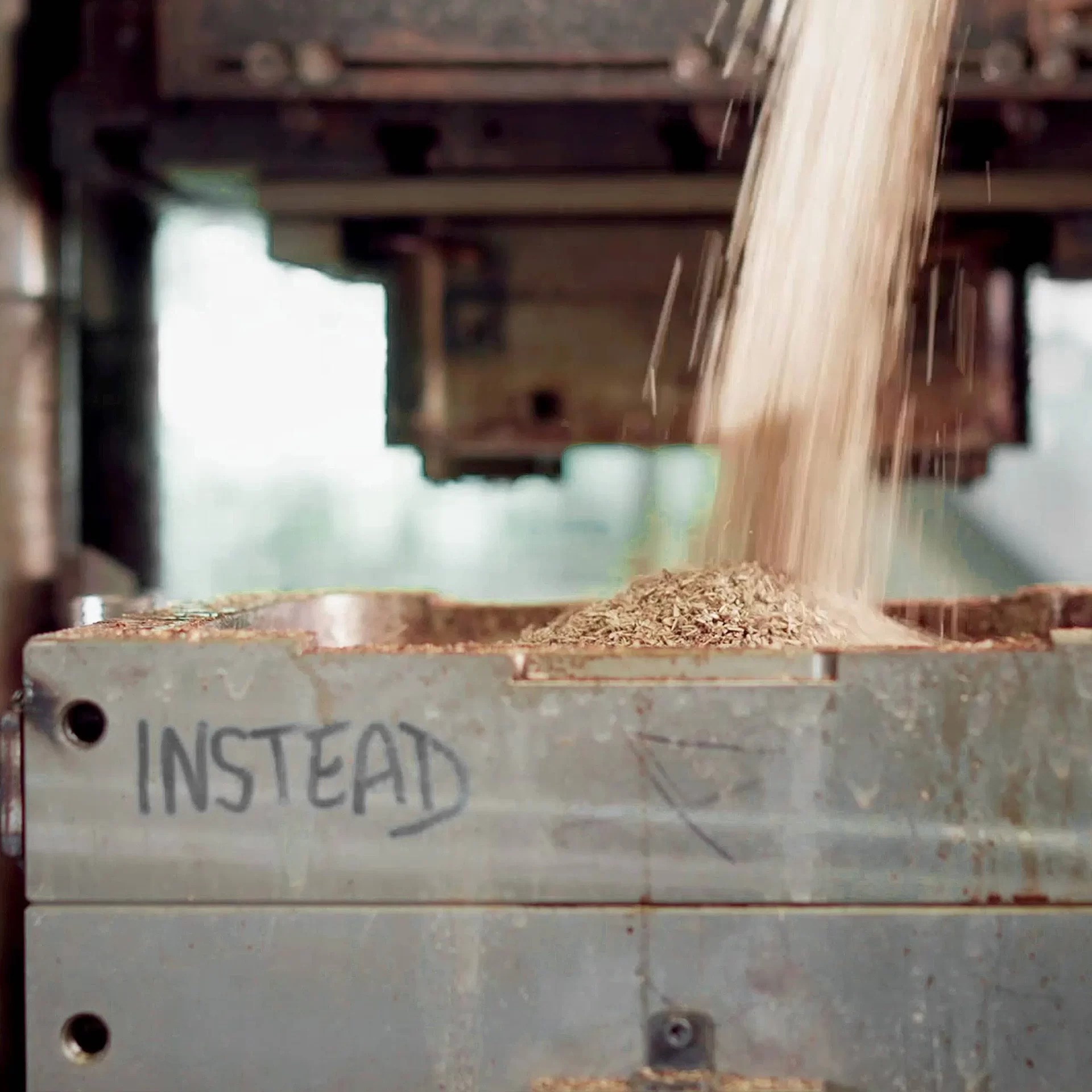 But nowadays, with more than 2200 national breweries, mainly located in urban settings, this simple solution is not accessible to all. Some breweries have to pay to get rid of their spent grain with only a few ways out: mechanization, landfills … Even if human alimentation is a great and valuable solution, the problem is that the amount of spent grain to save is so big that we would have to eat that for every meal to save it all… 
This is the reason why Franck decided to create, in partnership with a French industry, this whole new industrial upcycling chain : the brewed furniture.
The brewed stool came up as the first product because it is the one that gathers all the characteristics to set up in a quite small piece: resistancy, impermeability, durability…"
What makes the material you have used for brewed stools sustainable and how does it perform in terms of durability and relevance in furniture applications?
Franck Grossel:
"The brewed furniture concept is far to be a mere marketing term because if the malt is not brewed, our formula, composed of 98% of spent grain with a daily production capacity of 100 pcs, would not work, especially thanks to the sugar created during the first step of the brewing process. 
The binder developed for this formula is recyclable (in today's recovery chain), inert for humans and the environment, VOC and formaldehyde free and allows a near to zero production carbon impact. This solution allows us to offer a very strong and sustainable material with a different story to tell.
Also, the moulding process behind this matter is an industrial, exclusive, singular and economic answer to the raw material amount available."
[ Read also Check out the sustainable wooden furniture by Roger&Sons ]
Thinking about today's furniture industry, what do you think are the most difficult steps in establishing a circular economy?
Franck Grossel:
"The most difficult step when we talk about circular economy is not only to think of where, how and what impact this solution has; but also to think of the upcycling chain after the product's life. Some of the solutions, such as "being green" thanks to the electric car's batteries are just misnomers.
Instead's meaning is an alternative or substitute for something. In our case, we did not want to create a new industry with new processes or even specific formulas with unexisting upcycling fields. We are working with a French factory where we simply (somehow) input spent grain instead of their raw material with a binder that remains compatible with classic waste recycling fields."
In your opinion, how are manufacturers and consumers differently responsible when it comes to sustainable consumption?
Franck Grossel:
"Because of greenwashing of those past few years when we started to hear of eco conception, consumers became aware of misnomers marketing information. Today, people are more and more digging into hidden information to make sure that the solution provided is honest.
This feeling is even more present because of today's sanitary situation… Many so-called ecological speeches have been told, and now people need proof when it comes to "awesome, good for the planet and long-lasting solution"… Nowadays, architects, designers, cabinet makers… understand this situation and can't dissociate design and ecological matters."
Regarding Instead, and beyond the ecological aspect, the idea is also to reinvent the relationship between the beer and its consumers: "sitting on a stool made out of spent grains, a material we actually end up drinking.
A functional product is great, but one with a story and an experience to tell makes the difference."
What is the next step for Instead? Are you developing any future projects?
Franck Grossel:
"Furniture is the first step, we are already working on making acoustics, panels…  We are also looking for contacts with others designers, architects… In order to make our solution accessible for collaborations."
[ Read also Discover the beautiful benches of Green Furniture Concept ]