Furniture design
Explore these eclectic pieces of sustainable and recycled furniture that take on a beautiful life of their own
Featuring his own version of classic objects handmade from wood, steel and industrial leftovers – Dirk van Duivenboden presents A Colorful Dream.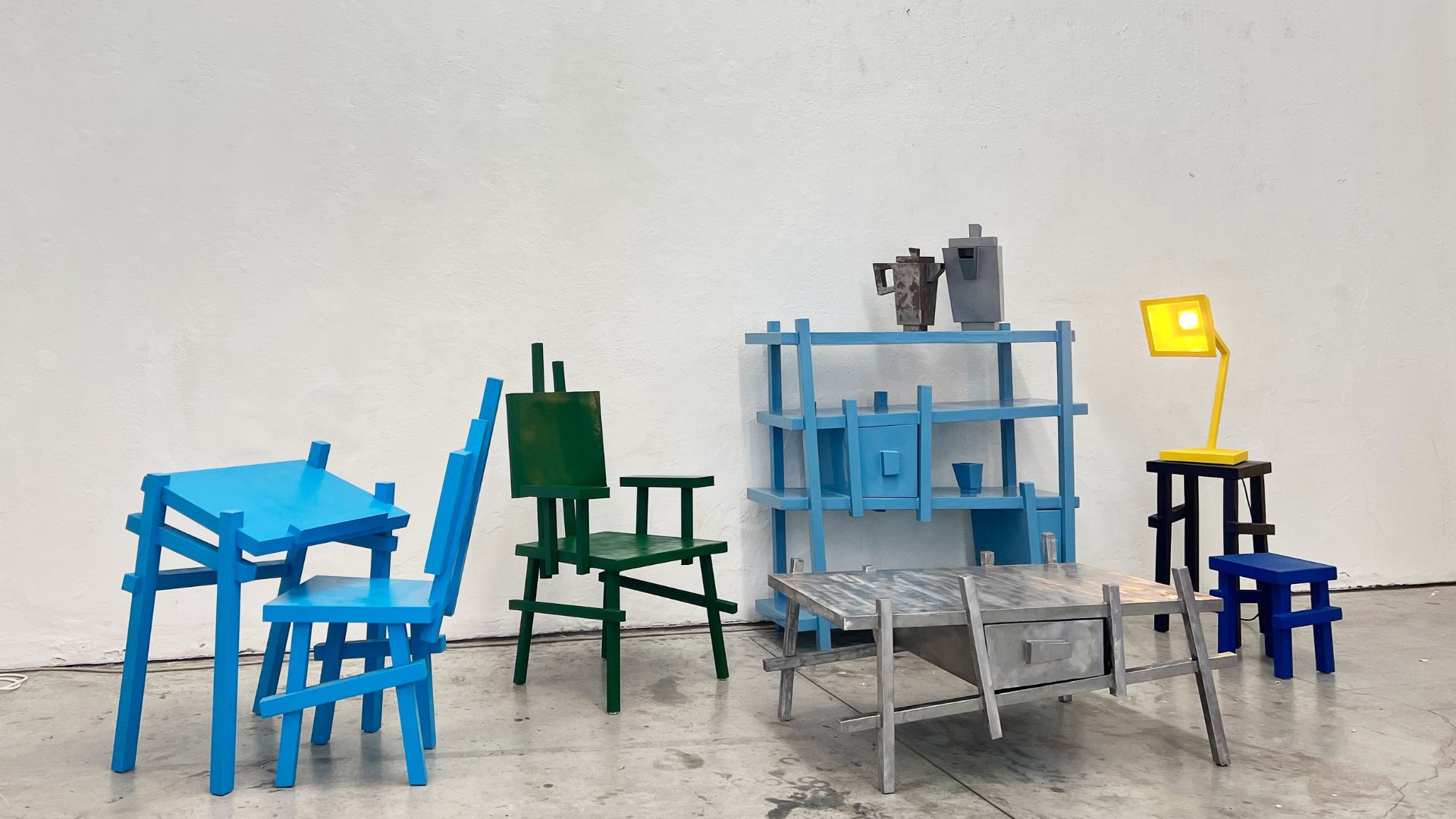 Beautifully narrating a story and expressing feelings by crafting a range of one-of-a-kind objects, Netherlands-based Dirk van Duivenboden presents 'A Colorful Dream' featuring his own version of classic archetypical furniture pieces handmade from wood, steel and industrial leftovers.
"My collection stems from an innate dream that I've been relentlessly chasing since I was a child of becoming – a maker, artist, designer.
This project comprises my very own version of products right from a chair to a stool, desk as well as a lamp that forms a strong base for the designer I truly aspire to be.
This is how A colorful Dream was born" says Duivenboden. 
With his inspiring studio located in his own house where he currently resides in Eindhoven – Duivenboden's brilliant creativity is primarily and strongly based on the skillful ideas revolving around sustainability and recycling. 
Since every single innovative and alluring object is fabricated by hand – he perfectly utilizes the creative process as a methodology that seamlessly allows the minimalistic pieces to take on a life of their own. 
Featuring angles, a splash of vibrant colors that are a feast to the eyes and playfulness – he emphasizes on a mélange of elements that make the furniture recognizable instantly.
This however, sometimes results in a fresh new story narrated by the conceptual geometric product – for instance, uneven and unbalanced legs release a chair from materiality, function and design, as if it could almost walk away.
In today's society, we are all additionally well aware that we consume far too much or do not use materials to their full and truest potential – a common problem especially in companies that are left with a lot of residue.
"I personally – always look for local companies to obtain material or I go to a place where they bring steel for example and melt it down to make a new and useful object for the industry" Duivenboden adds.