Furniture design
What if furniture could levitate? That's the idea behind Furnicloud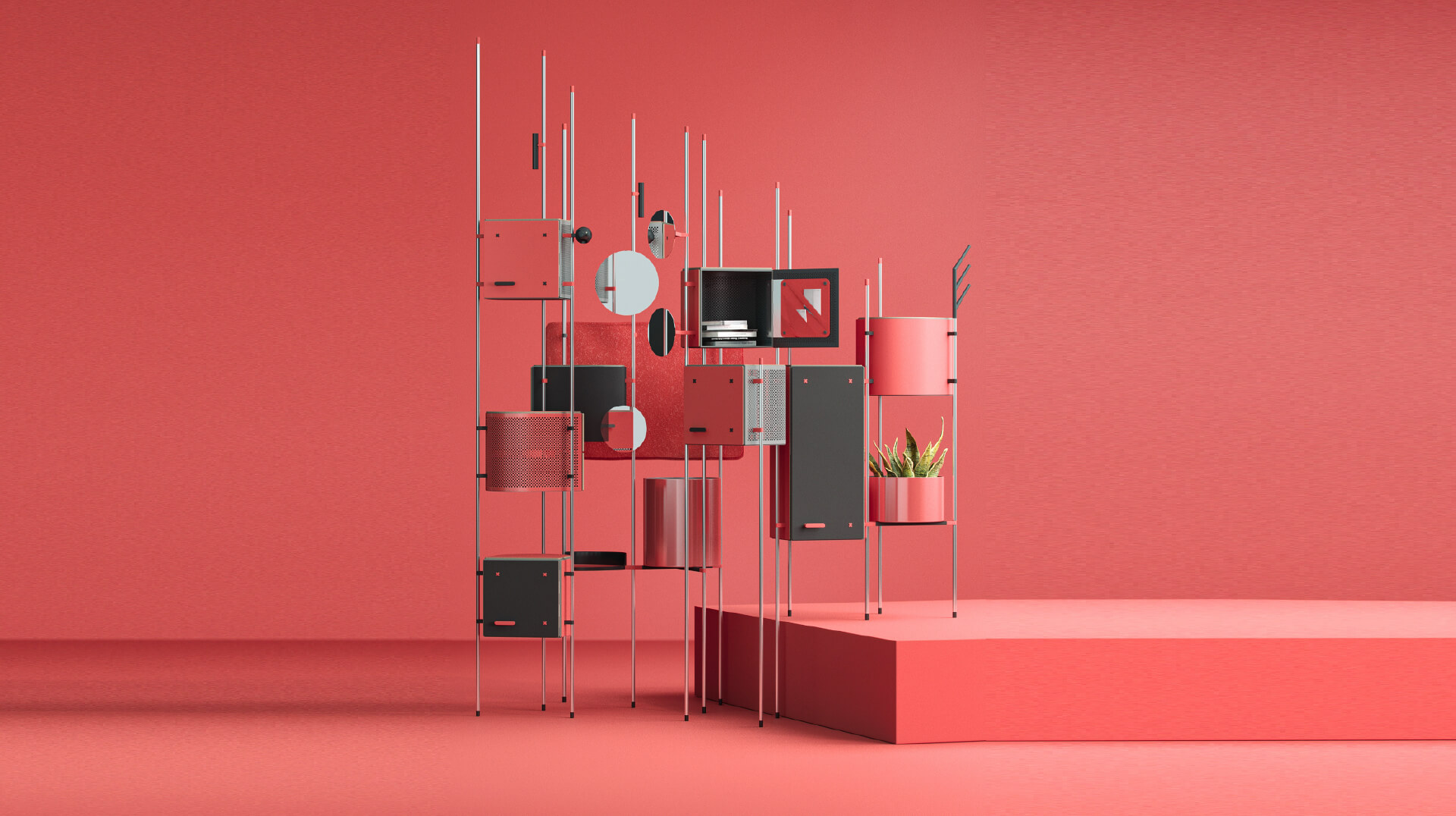 Designed by Moscow-based design studio Illumika, Furnicloud is an adaptable furniture system for lifting your things up off the floor.
You would think that being trapped indoors would force you to reconsider your stuff, and yet, somehow it still remains dusty and undefeated. Unless you're ruthless and unemotional, you'll want to keep hold of those things and never get rid of them, which is where Furnicloud comes in.
Designed by Russian studio Illumika, Furnicloud is a conceptual furniture system featuring several styles of boxes as well as other elements that make it easy to declutter and find a space for pretty much everything.
The system can be designed as a shelving system, a floor lamp, a mirror, a coat hanger, or more simply, a series of accessory-sized containers. Illumika describes it as a "forest", with lots of accessories and outfit options that can be placed at varying heights.
Curious to know more about shelving systems like Furnicloud? Don't miss KUR!O – A futuristic, modular shelving system designed by Von Morgen.
This "forest" is largely made up of skinny aluminum rods, which are responsible for giving the overall illusion of "levitating furniture". These rods can be configured to attach different container modules and create storage space depending on the user's needs. They also grant the system its stability, with each module fixed to three rods at six different points.
Like any other modular design, elements can be added, removed, or reconfigured. To make it even more convenient, Illumika has opted for lightweight aluminum which makes it super easy and efficient to update the system.
Beyond the arrangement of modules, the look and feel of Furnicloud can also be personalised. Illumika has designed Furnicloud in various different shades, coats, and finishes, ensuring that every furniture system can be customized to every living space.
Choosing matt or shiny modules, users can incorporate fixtures with or without perforated surfaces, which generate ambient lighting thanks to plug-and-play fixtures. Illumika envisions a playful combination of ring lights and mirrors for reflecting patterns onto walls and spotlighting prized possessions that you just can't bear to throw away.
Find out more about modular furniture design, don't miss Voxel sofa by BIG is DIY: Design It Yourself.