Visual design
17 posters to raise awareness about the UN's Sustainable Development Goals
The Golden Pin Design Award unveils 17 posters designed by Bito to raise awareness about the UN's Sustainable Development Goals and to celebrate the award's 2019 Grand Ceremony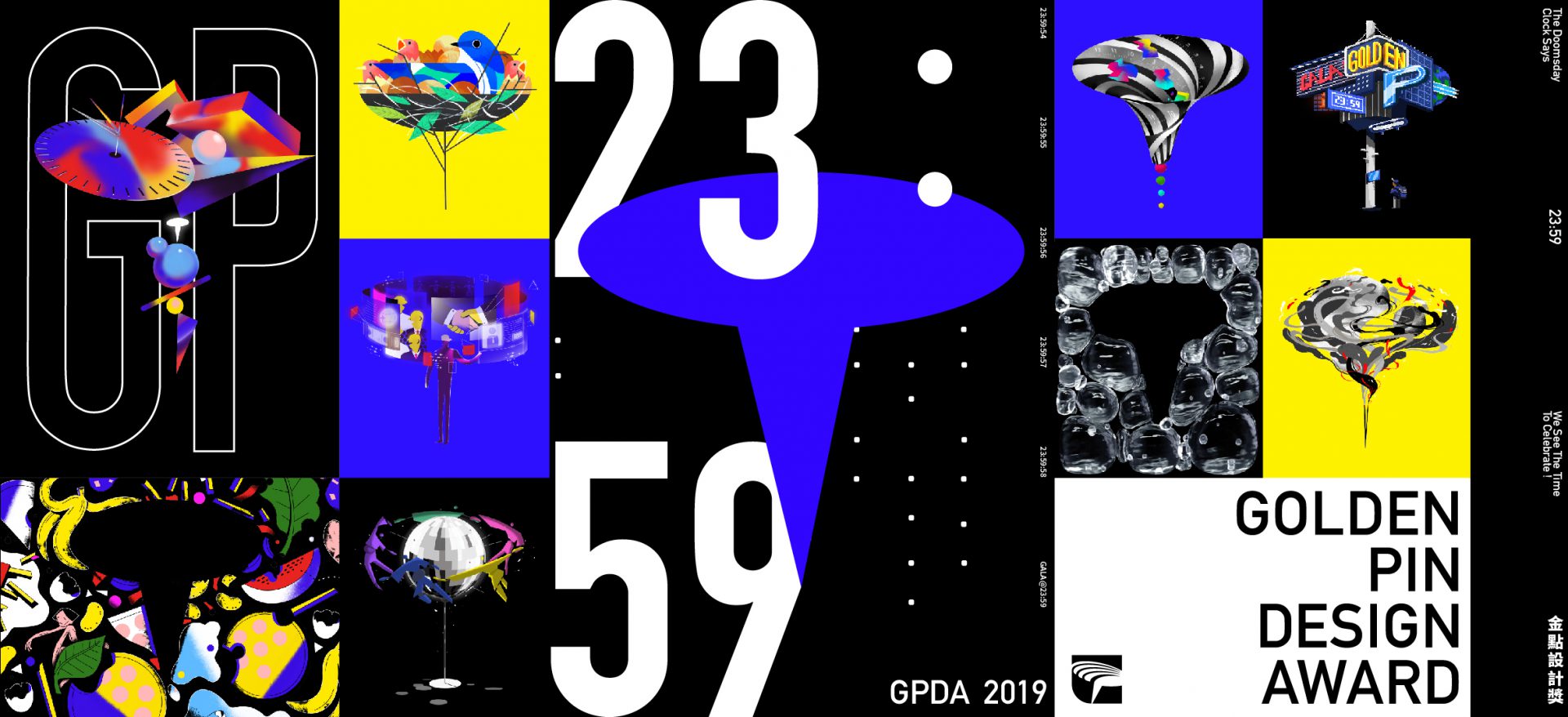 The annual Golden Pin Design Award is the longest-running international design award that celebrates products or projects expressly created for Chinese-speaking communities, offering entrants an unprecedented opportunity to prove their prowess in the world's largest market.
Themed "Gala @ 23:59", founder of Bito and award ceremony creative director, Keng-Ming Liu wants to inspire the design community to take urgent action and champion design for sustainability by following the UN's 17 SDGs. Bito is one of Taiwan's leading motion design studios and has been designing the award ceremony key visuals annually since 2016.
This year's award ceremony key visual, "Gala @ 23:59" is a series of 17 posters based on the UN's 17 Sustainable Development Goals. Keng-Ming Liu believes that positivity is essential to overcoming this challenge we all face together, echoing the Taoist philosophy that everything is interconnected and the demise of one might become the rise of another.
He calls it a "Gala" because he believes that designers must act positively to follow the UN's 17 SDGs, then he links it together with the time "23:59" to signify and the last moment before a new dawn.
Whereas in past years the award ceremony key visual has been presented as a single image, this year's key visual is a series of 17 individual posters that are all connected through branding.
Each poster is a play on the Golden Pin Design Award logo, inspired by the 17 SDGs, and each features the same background color scheme of blue, yellow, black, and white. The illustrations were created through various 2D and 3D techniques by a team of six designers at Bito.
For Keng Ming Liu's fourth year as award ceremony creative director, he continues on from his 2018 theme "Nature Knows" by throwing more support behind climate action and design for sustainability.
The theme in 2017 was "Convergence", highlighting the award's role as a hub for designers from all across Asia and beyond. His very first Golden Pin Design Award commission was the award ceremony opening video in 2016, which won the coveted Bronze Cube at the 96th ADC Awards in New York.
The Golden Pin Design Award 2019 Grand Ceremony takes place on the evening of December 5, spotlighting Bito's "Gala @ 23:59" key visual. Taiwanese comedian, TV anchor and MC, Mickey Huang hosts the award ceremony for a fourth year and the interval performance will be given by popular electronic band Astro Bunny.
Seating at the event is reserved exclusively for the award's finalists and special guests, however, the event will also be live-streamed on the official Golden Pin Design Award Facebook page, as well as Tencent Home and Sina Home, so that no one misses out.
In addition to the award ceremony, the key visual theme also covers the winners' exhibition, as well as the international forum that takes place on the morning of the award ceremony this December 5.
Those who purchase early bird tickets for the forum will receive a limited edition set of 17 postcards featuring Bito's "Gala @ 23:59" poster series. Tickets for the forum can be purchased on Accupass for TWD$500 (early bird) or TWD$600 (standard).