Visual design
The unique know-how of Motto to building standout brands
Co-founders of Motto, Sunny Bonnell and Ashleigh Hansberger are helping companies build standout brands, by adopting a holistic approach that focuses on aligning leadership, culture and brand, as one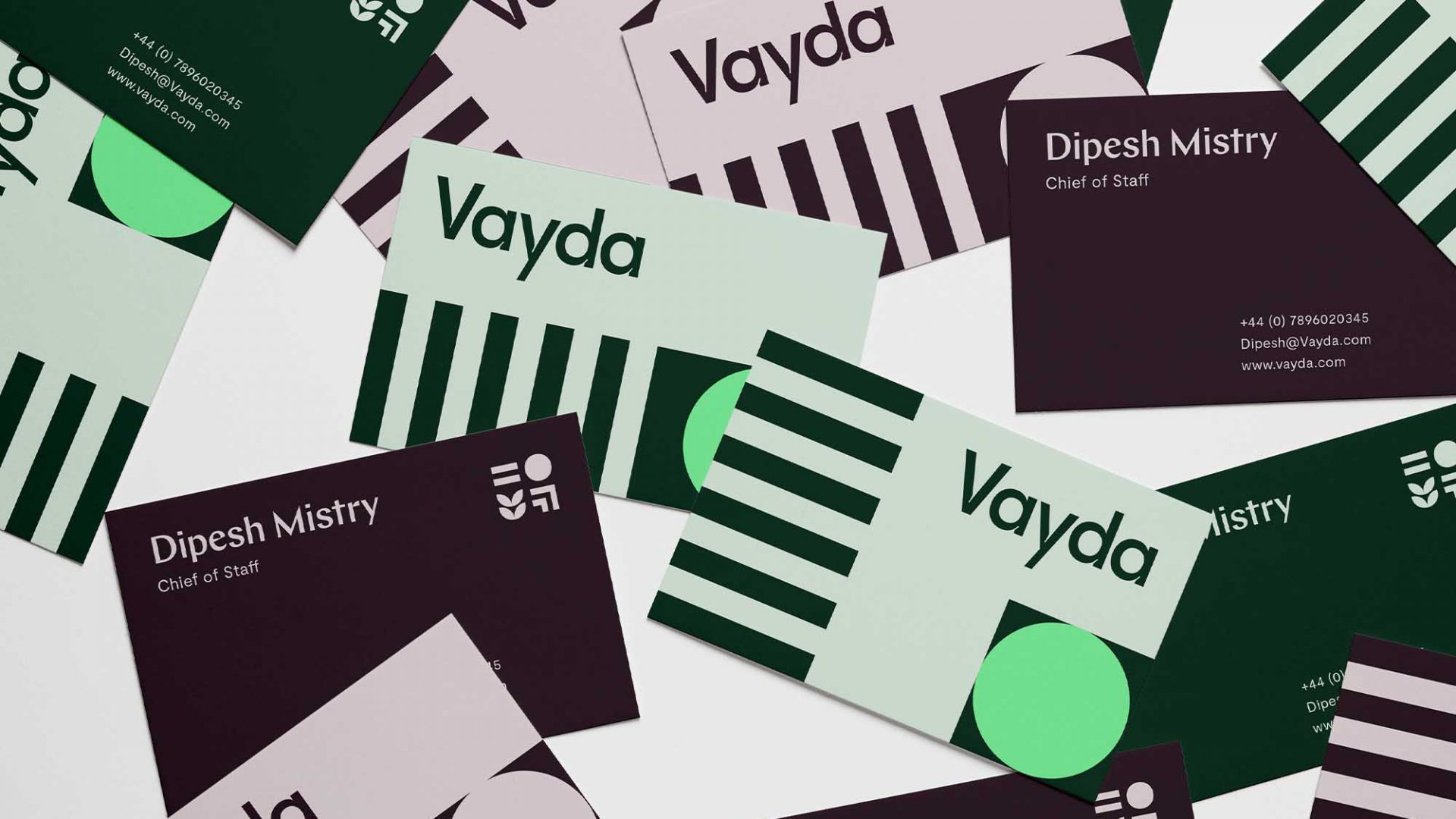 Driven by two rebellious women, Motto creates verbal and visual identities, and conducts leadership workshops and strategic brand development. It dismantles the traditional business framework of a brand and expands its core value from what it sells and does, to what it believes in.
Sunny Bonnell and Ashleigh Hansberger have been teaching companies to deviate from the norm through a Rare Breed Mindset®, a thought framework based on seven unconventional traits they've identified as the source of radical differentiation and power in business and life. This philosophy has gained the attention of clients like Google, Microsoft, the NFL, and Hershey's. 
In response to the lack of acceptance for unique people and "crazy" ideas, Sunny Bonnell and Ashleigh Hansberger wrote the book Rare Breed, which has become the go-to business manifesto for tearing up the rule book and succeeding on your own terms.
The duo also consults virtually around the globe on how leaders can think, act, and innovate amid cultural shifts.
From dropping out of college with $250 to founding an award-winning consultancy, Sunny Bonnell and Ashleigh Hansberger's success story is one we are curious to know about. The duo walks us through the struggles they encountered along the way and their unconventional approach to branding and leadership.
How did the journey for Motto begin?
Sunny Bonnell and Ashleigh Hansberger:
"In 2005, Motto began as the audacious dream of Sunny Bonnell and Ashleigh Hansberger. After dropping out of college together, we opened a shop in the back of an industrial warehouse with just $250 in our bank account. We had a vision, to move brands beyond what they sell and do, into what they stand for and believe in.
For the past fifteen years, we've been building our branding company to be one of the most recognized for pushing boundaries, breaking rules, and activating positive change inside companies.
While we're most known for our unconventional approach to building standout brands and empowering ambitious leadership teams, our approach is not one of a traditional branding agency. It's a more specialized and holistic approach that focuses on aligning leadership, culture and brand, as one."
Why Motto? Why focus on leadership, culture, and branding?
Sunny Bonnell and Ashleigh Hansberger:
"Motto is more than our name; it's a symbol of who we are. Historically, mottos were war cries of sentiment, hope, and purpose. We create meaningful mottos for our clients that serve as an internal rallying call.
We call it the Idea Worth Rallying Around® — the single most important idea at the center of the brand that acts as a strategic and creative guide to making decisions about the brand's direction, products, and services. 
Many companies lack the belief that a brand is a business asset that can create massive value. Because of this, leaders aren't aligned and they don't support the investment in brand development and management. Often, the business suffers because the brand is weak. Potential is never fully realized.
So that's why we work directly with senior leaders to elevate brand thinking at the leadership level and give it a high degree of attention inside the company. Now more than ever, culture and brand are intertwined and dependent on one another. The culture is the brand. The brand is the culture. They influence each other in powerful ways.
You can spend a bazillion dollars telling people what your brand is, but if they don't believe you or if their experience with your brand tells them differently, then it's a waste of every dime. Internal/external alignment is crucial in a world that values transparency.
We've always imagined a world where every company and brand actually means something to people. Where no business exists just to exist. This has become the centerpiece of our company and branding approach. We're here to get leaders unstuck so they can realize their ambitions and make big, impactful dents."
Partnering with leaders and teams to create and re-imagine brands from concept to completion, do you consider research an essential part of the design process? 
Sunny Bonnell and Ashleigh Hansberger:
"Yes, research plays a big role in our branding projects. It doesn't drive all our decision-making, but it does inform it. We analyze our client's businesses in the context of their competitive landscape while looking at relevant market trends and audience needs.
But most importantly, we spend the time getting to know who they are really deeply – what they care about, what sort of thinking underpins their culture, what they're trying to achieve for the people they wish to impact. We rely heavily on doing what feels right, strategically and creatively. And sometimes that goes against the data."
You have branded hundreds of clients across the globe, developing and refining a seamless process to help your clients navigate each step. What have you discovered through experience in this process?
Sunny Bonnell and Ashleigh Hansberger:
"There are two lessons: There really is no one size fits all approach when it comes to process. But we have found one thing to be true: intention and direction is more important than speed.
Lots of companies go nowhere fast, and it's almost always traced back to two things. Lack of a compelling vision and lack of patience to clarify vision when it's absent. Operating at the speed of light is understandable in the agile world we live in, but that can also make everyone stab in the dark and spin wheels. It's really important to slow down for a hot minute, get clear, and think long term.
The other valuable lesson (after being exposed to the inner workings, mindsets, and behaviors of a vast array of leaders and companies—the good, the bad, and the surprising) is that there is a deep connection between the spirit of the people at the helm of a company and the brand that company creates for its customers.
The virtues (or vices) of leadership inevitably make a company thrive, turn sideways, or fall apart. Leadership and vision are crucial to a company's success (or failure). We are surprised by how many companies are run by CEOs with watery vision and poor decision-making abilities. You can't build an effective brand without a strong point of view."
Referring to product design, is branding something to consider during the whole project or only at specific stages?
Sunny Bonnell and Ashleigh Hansberger:
"The biggest challenge for product-based companies is overcoming the mindset that you don't need to consider branding right away. They pour all their energy and investment into products, and then don't have enough left for proper branding, which they mostly leave to the marketing department.
Often, that results in throwing together a faux-brand with no meaning, poor design, and generic, cliched points of difference like "quality". This is a losing game. Nobody will care, especially when there are many competitors out there selling similar things. That's why brands are so important. Build it early and often, and let it guide product decisions."
How do you go about your prototyping phase when designing a brand identity? 
Sunny Bonnell and Ashleigh Hansberger:
"Each Motto project starts with a few key phases such as Immersion (which focuses on leadership and culture), Brand Strategy, Verbal Identity, and then we roll into the visual Identity.
We kick-off the Visual Identity phase with the presentation of inspirational style boards that explore the potential visual directions for the overarching look and feel of the brand, based on keywords, aesthetic preferences, and desired experience.
Moodboarding helps us work efficiently with our clients to define and build out the look & feel that will shape the brand, exploring color, themes, typographic styles, textures, patterns, style of imagery, etc.
Once the style direction is set, we begin design development. Our process involves behind-the-scenes exploration and testing until we land on a few key strong identity pathways. To help our clients visualize these pathways, we present them along with several prototype examples of how the identity gets expressed across key applications."
[ Read also Interview with studio Niika ]
Many believe failure is a requisite for innovation and success, do you agree? Could you share with us some failures you went through in your career and what did you learn from them?
Sunny Bonnell and Ashleigh Hansberger:
"Many of us become entrepreneurs or build companies because something is unsettled within us or there is a problem we're itching to solve. Entrepreneurship by nature is laden with warning labels. You cannot be successful without intimately knowing failure. 
In 2007, just 2 years into business, we were struggling to stay afloat and were at an all-time mental low. We got an opportunity to pitch Motto at a women's business competition. But, instead of crushing it during the practice round, we froze and forgot our lines in front of a panel of esteemed judges.
It was seriously embarrassing and it threw us into a downward spiral of self doubt. We felt like giving up and going home. It was the logical thing to do, and everyone expected that.
But, somehow we found an ounce of courage to stay the course. We stayed up all night reworking the pitch. The next day, we swallowed our pride, got back up on stage, and delivered a ferocious pitch. The gutsy comeback worked. We won the competition, taking home a big prize and a big lesson about not giving up. 
The biggest barrier to success is our own ability to think big. When we're conceiving plans, we become so focused on our restrictions and liabilities that we begin to curtail our vision and shrink before we even start. However, dropping this mindset and adopting a more courageous, spirited, and eager attitude can help you flourish like never before."
What is the next step for Motto?
Sunny Bonnell and Ashleigh Hansberger:
"After many years leading global brands and challenger brands, we've witnessed an alarming lack of acceptance for unique people and "crazy" ideas that don't fit the mold. So we responded with our book Rare Breed, A Guide to Success for the Defiant, Dangerous, and Different (HarperCollins), which has become the go-to manifesto for celebrating difference, tearing up the rule book, and taking up arms against conformity in the business world.
We've now created workshops and leadership training to help leaders develop a Rare Breed Mindset®, a thought framework based on seven unconventional traits we've identified as the source of radical differentiation and power in business and life. It is this philosophy that has garnered the attention of clients like Google, Microsoft, the NFL, and Hershey's.
You can buy the book Rare Breed on Amazon or wherever books are sold and learn more about Rare Breed Leaders here.
We are focused on growing that extension of our business and offering. Rare Breed training encourages leadership teams to hire and retain Rare Breed talent and rewarding that individuality. Word has gotten out about the innovation of these Rare Breed Workshops, and we're building something companies want to be part of."