Visual design
Icelandic fishing town gets a mind-blowing 3D crosswalk
Something as simple as a painting on the floor can add so much to a city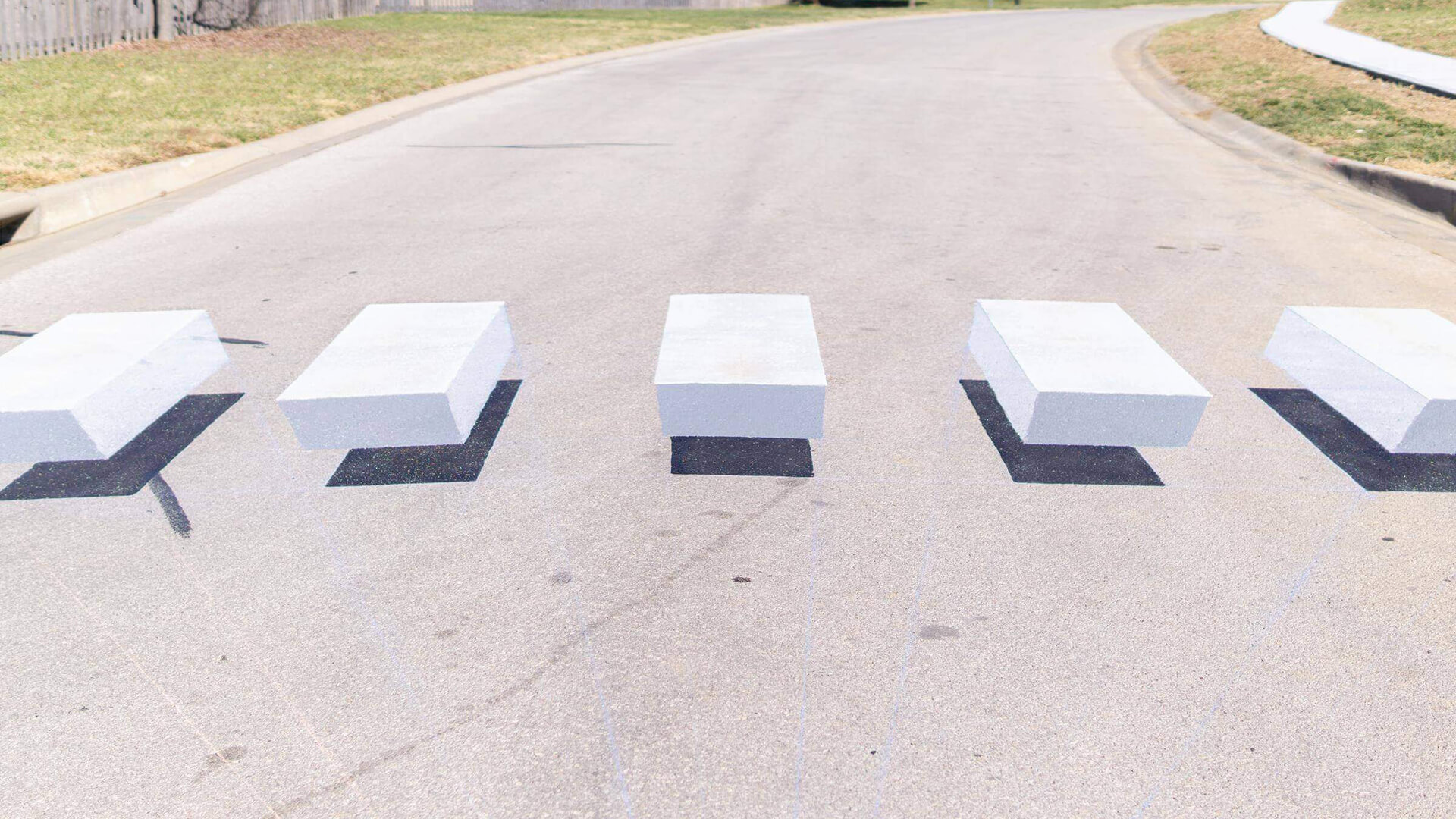 The small and quiet fishing town of Ísafjörður, Iceland, has received a new, revamped pedestrian 3D crosswalk that had everyone talking. The street painting firm, Vegamálun GÍH, has completed the street art in collaboration with the city's environmental commissioner, Ralf Trylla.
In addition to being a visually stunning piece of art, the new pedestrian 3D crosswalk painting is actually an enhanced version of the previous one.
With such a strong visual pop, it is harder for motorists to not slow down when they encounter them. When viewed from above, this piece of street art gets even more exciting.
The painting gives the illusion of being much taller-like blocks erected in the middle of the street, which is definitely visually interesting for people overlooking this intersection.
Something as simple as a 3D crosswalk painting can add so much to a city
Inhabitants of this small Icelandic town – and everyone who passes by – stop to take pictures.
Being safer for pedestrians and such a strong entertainment factors, why can't similar concepts be widely-adapted in major cities? With the right creative minds working on similar projects, the possibilities are endless.