Visual design
ICYMI—Misha Kahn's NFT's in Christie's first ever NFT auction
Last year, the first-ever design NFT auction at a major house saw sculptor Misha Kahn debut ten dematerialized pieces of furniture.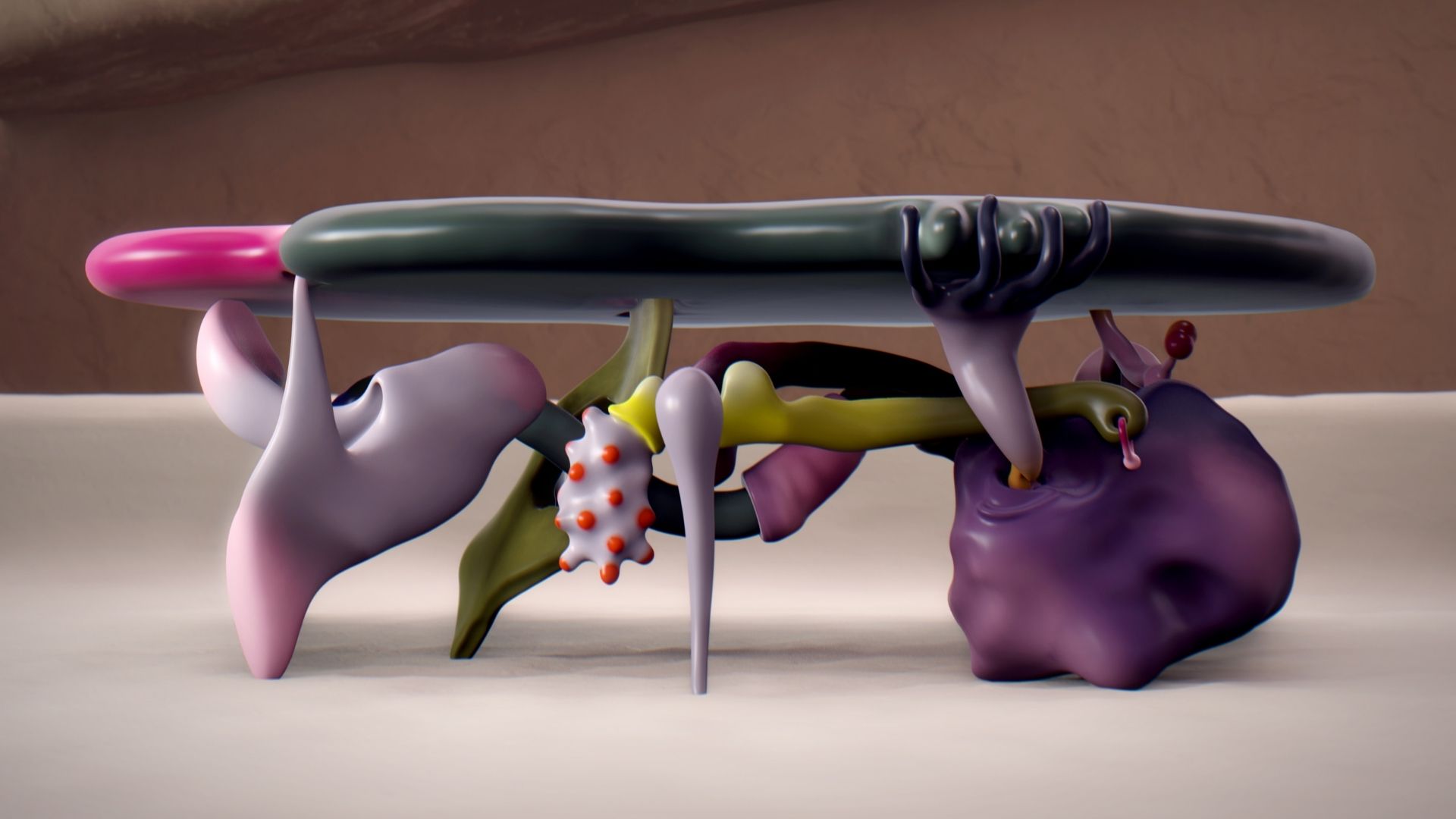 "What is really interesting to me about the idea of selling an NFT of a design object is that you can express yourself in an object that doesn't need to be materialised." — Misha Kahn
In August last year, Christie's announced the offering of the first ever design non-fungible token (NFT) auction at a major auction house, presented in partnership with acclaimed designer Misha Kahn.
Called Furniture Unhinged, the collection up for auction was illustrative of the sculptor's irreverent approach and encompassed a wide range of techniques and tools, from lo-fi collage and improvisational moulds to virtual reality and robotics.
Furniture Unhinged presented ten NFTs, each comprising a unique 3D model rendered as an FBX file together with a corresponding MP4 single-channel "trophy" video of the object spinning on a pedestal.
The starting point for each NFT design is a 13-second animation by Kahn, from which the designer froze an individual frame to create the physical 3D-printed piece.
Each of the ten lots represented a biomorphic protagonist morphing into various furniture types and functions within a virtual, off-world architectural space.
We're still learning about NFT's
We've been speaking to 3D designers and other experts about the current market for NFT's but there's still a lot we don't know about them, for example the myriad ways they can be sold and purchased.
Here, in a departure from previous NFT-based artworks, Kahn has allowed each of the lots purchased at the auction to be 3D-printed as many times as the owner would like, and/or they may commission one unique, signed example which Kahn will render in a mutually agreed-upon material.
It's representative of the designer's desire to promote localised production in a way that is useful, rather than produce something with a large carbon footprint that can't be manufactured in real life.