Visual design
Evocative 3D artworks across art, architecture & design by Another Artist
Created by architect and 3D artist John Luke Hodgkins, Another Artist is a visual arts portfolio specializing in non-traditional architectural animations and product visualization.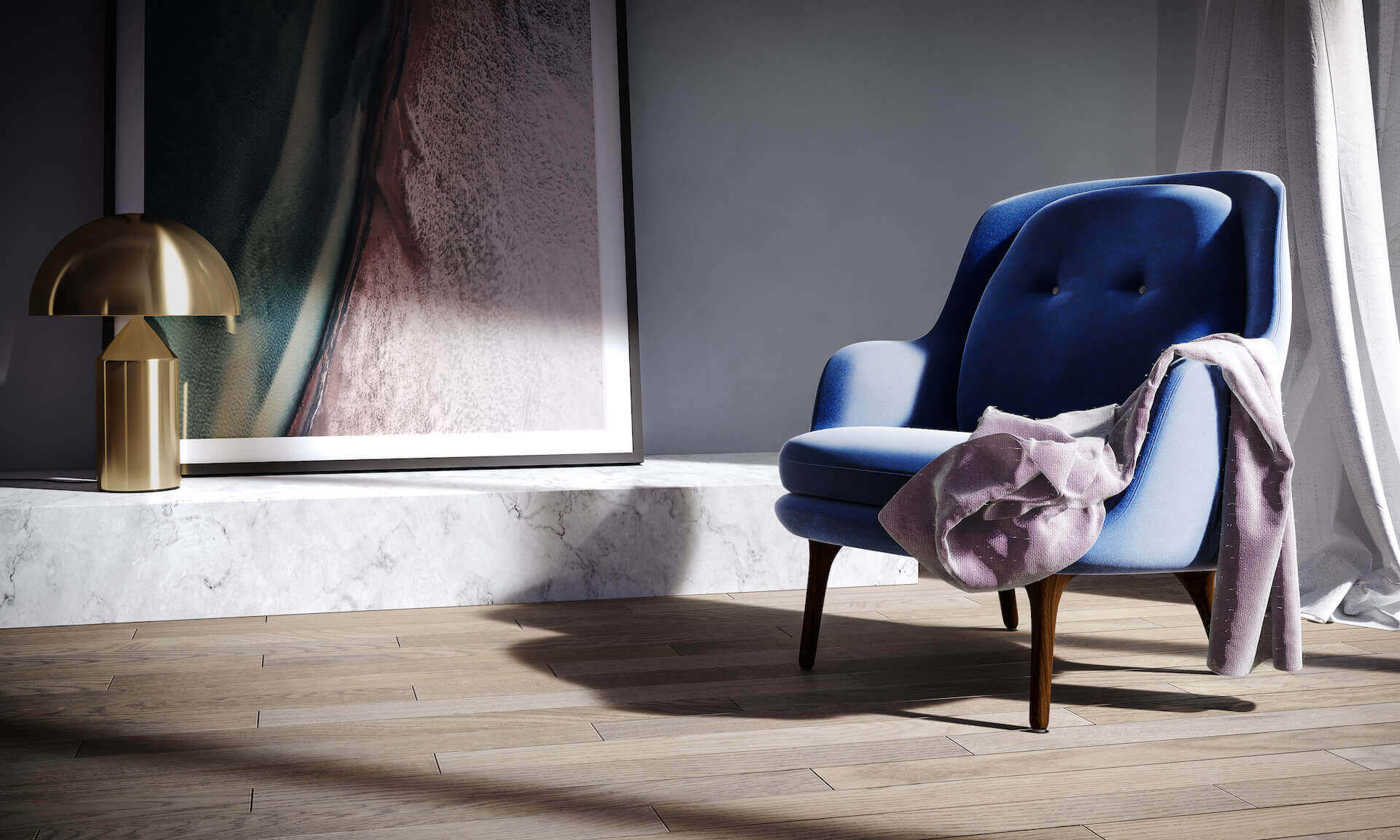 With an architecture degree from Oxford Brookes University, the 3D artist John Luke Hodgkins created Another Artist. This visual art portfolio showcases the beautiful and endless possibilities of architecture, art and design in the most non-traditional way. 
It might be a digital environment, a music video or a product design render, the works of Another Artist span across different sectors maintaining an ethereal and gently surreal vibe, showing that there is no limit to creativity and passion. 
"I am a designer, a thinker and a creative who loves making artwork."
Who is John Luke Hodgkins? How did your journey in design begin?
John Luke Hodgkins:
"I am John Luke Hodgkins, an artist originally from the UK currently living in New York. My journey started from a very young age when I discovered I could very quickly hand sketch objects with surprising accuracy using pencil and ink. I wanted to further my skills so I studied fine art to develop a unique style that blossomed over time.
I was inspired by expressionism and abstract artists like; Jackson Pollock, Kandinsky, Bacon and Ludwig to name a few, and eventually began to create original pieces using acrylics. I wanted to turn my passion for art into a lifestyle therefore I thought I could push the boundaries of my creativity by moving to Oxford, UK, and studying architecture. My dream was to one day design and build a space where I can showcase my paintings.
Whilst at university I was seduced by ArchViz and storytelling through illustrations and animations, I decided this is what I wanted to do for a living. Post architecture school I was very fortunate to work for some of my favorite architectural visualization firms in London and in Melbourne. I have worked with some of the biggest architects, developers and designers all around the world."
Why Another Artist? Why focus on non-traditional architectural renders and animations, and product visualization?
John Luke Hodgkins:
"I became Another Artist around 6 years ago when I realized that 'I could put anything anywhere' within 3D space. Knowing the endless possibilities for creativity was at my fingertips and I started to manipulate the real-world environment. I would try to bend the rules to create surreal animations which make people question what physical reality is.
Whilst experimenting with these RnD projects I also spent a lot of time designing furniture using rendering software to capture the pieces in incredible detail as if they were already built.
The main reason why I love to make this type of artwork is because I believe we should never limit what we create and with this type of art, the possibilities are endless. If there is something you want to do, you can do it. I am so lucky to be creative in a position where I get the chance to make beautiful images and films."
Which are the main values, core concepts or style inclinations that, above all, will always represent Another Artist and yourself?
John Luke Hodgkins:
"Another Artist will always choose a project due to the potential of the final output. We are more inclined to undertake a brief if there is an opportunity to learn something or work on something unique."
What software do you use when creating your architectural renders and animations?
John Luke Hodgkins:
"Every project starts in a sketchbook. I then use 3DS MAX to design the geometry, I introduce texture and light then animate as much as possible within the 3D space. I render using Vray and Corona renderer. I comp using Fusion or Nuke. I use the same pipeline for animations.
Some projects require plugins such as Marvelous Designer, Forest Pack, tyFlow, Megascans and Anima."
Another Artist's work is a manifestation of creative experimentation, can you tell us the process you follow when creating your work?
John Luke Hodgkins:
"Firstly I listen to the collaborative parties involved. Then I explore references. I like to find a few different references and ways of pushing the brief. I then present my findings to the team with the hope that they like my ideas. I like to work on a range of diverse projects and briefs. The way I achieve executing different results per project is by constantly researching and exploring concepts.
Nothing is wasted – there is always an opportunity to use and reuse RnD."
What is the message Another Artist wants to convey through its work?
John Luke Hodgkins:
"We can capture any world – the possibilities are endless."
What designers are you inspired or influenced by? What other fields and inputs, inside and outside of the design world provide you inspiration?
John Luke Hodgkins:
"I am inspired by firms and digital artists such as Factory Fifteen, Mr. P Studios, Six and Five, Stefo_Rotolo, Terzo Piano, Massimo Colonna and Builders Club.
Other fields that inspire me consist of photography, fine art, music, people and nature all inspire me throughout my creative process."
What kind of reaction do you receive when people see Another Artist's creations?
John Luke Hodgkins:
"People who have known my work for a long time have commented on the fact that they can see my style of painting present in my animations. I love hearing this because it's important for me to be seen as an artist and not just a software engineer."