The city of Haikou invites the world's top architects and artists to build 16 public 'Pavilions by the Seaside'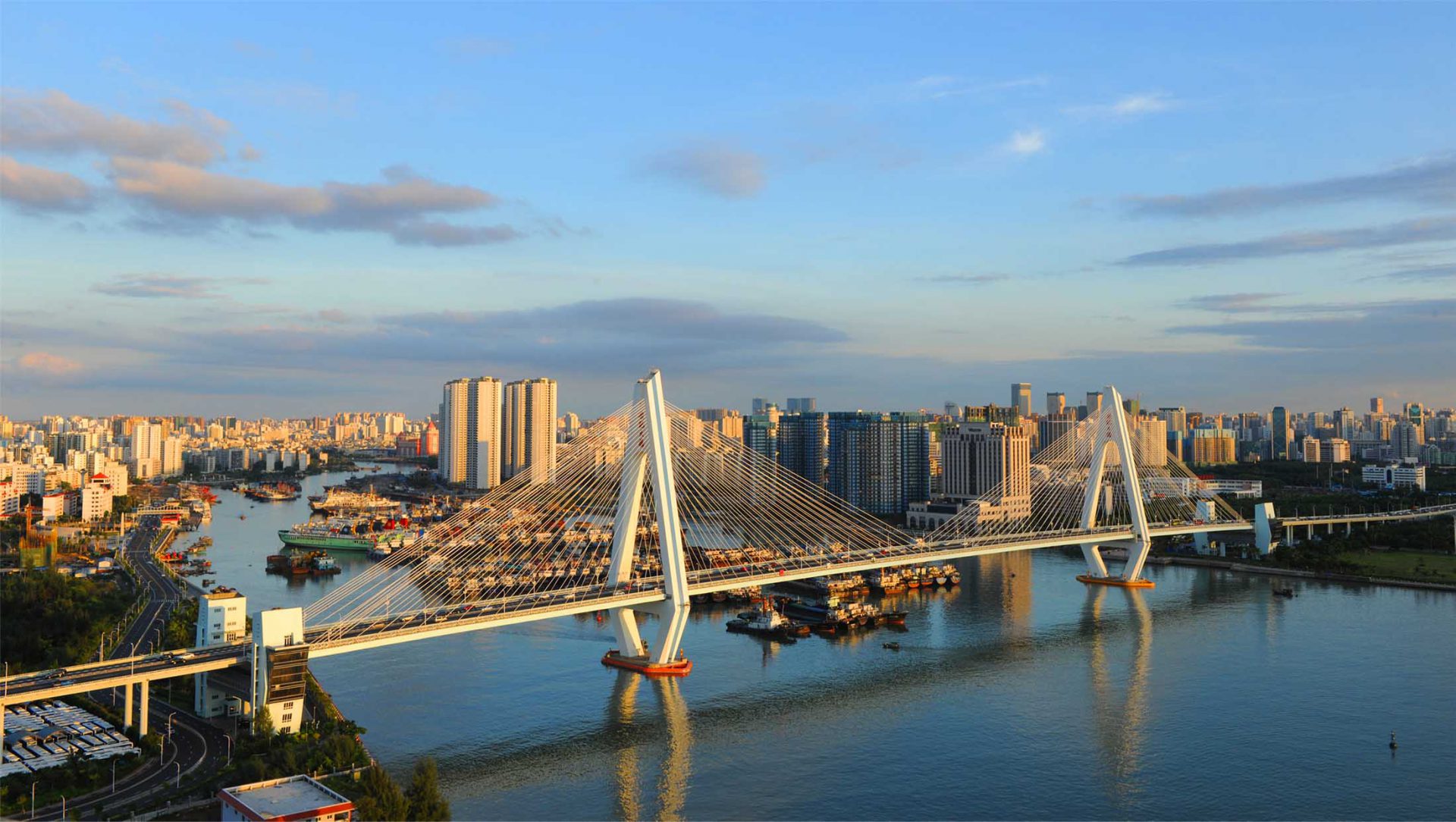 The new permanent landmark will combine cultural enterprise and pioneering urban development to establish Hainan Province as a model for future coastal living.
The Haikou Tourism and Culture Investment Holding Group has invited and commissioned leading architects and artists from around the world to create large-scale permanent 'Pavilions by the Seaside' along the coastlines of Haikou Bay and Jiangdong New Area in the northern coastal city of Haikou on the island of Hainan.
The masterplan will bring vitality and culture to the island's north shore, while remaining sympathetic to its history and natural beauty, building a new harmony between nature, humanity and the built environment. The first pavilion will be completed as early as March 2021. All 16 pavilions are expected to be completed by the end of 2021.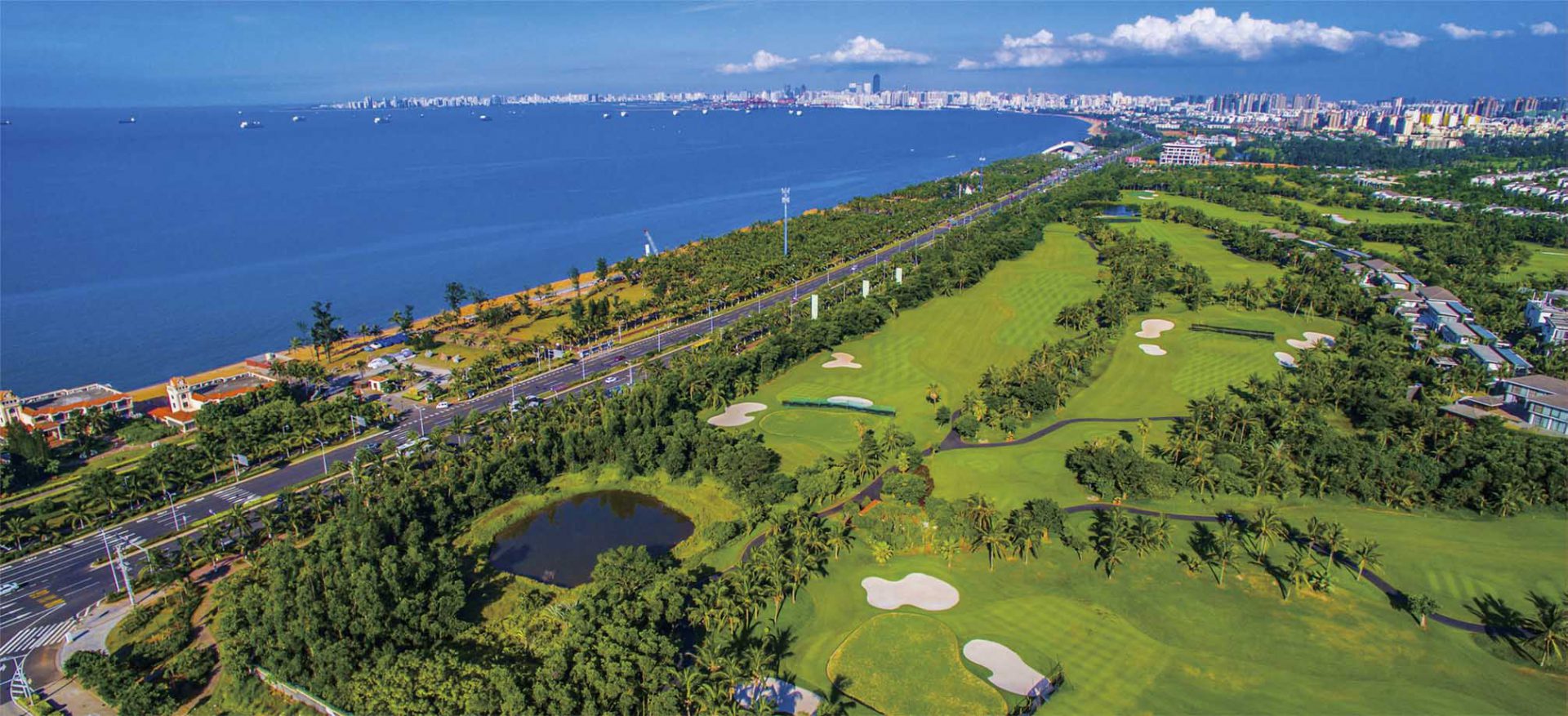 The city government of Haikou has appointed Weng Ling, founder of Arts China Union as lead curator. 'Pavilions by the Seaside' will feature large-scale, public-access pavilions designed by top architects and artists spanning a 19.6 km coastline in Haikou Bay and 12.5 km coastline in
Jiangdong New Area.
Architectural participants include Bjarke Ingels (BIG), Kengo Kuma, Ong-ard Satrabhandhu, Patrik Schumacher (Zaha Hadid Architects), Sou Fujimoto, Stefano Boeri, Thomas Heatherwick, Winy MAAS (MVRDV), Liu Jiakun, Ma Yansong (MAD), and Zhu Xiaodi.
And participating artists are Anish Kapoor, Sakamoto Ryūichi, Shen Wei, Kimsooja, Lin Tianmiao, Xue Song, Yang Fudong, Zhang Peili, and cutting-edge design team AHA, with support from emerging architects such as Jaeho Chong, Li Ruoxin, and Liu Shuo.
Discover more about Sou Fujimoto's approach and philosophy to architecture, head to Creating 'public sites available to all people' with Sou Fujimoto.
These internationally recognized masters were encouraged to work across disciplines, joining forces to create distinct and functional cultural pavilions along the natural coastlines, covering a total area of more than 10,000 square meters of wetland area. Each pavilion will function as independent spaces, hosting cultural activities and attracting urban life.
"In this post-globalisation era, it is our responsibility to think about how to utilise limited resources in a more sustainable manner and reconsider our relationship with nature," explains project curator Weng Ling.
"Thanks to the support of the Haikou municipal government, we are establishing an international destination for sustainable creative development, through the eyes of a group of world-renowned masters, that will shape the future of Haikou city and Hainan Free Trade Port."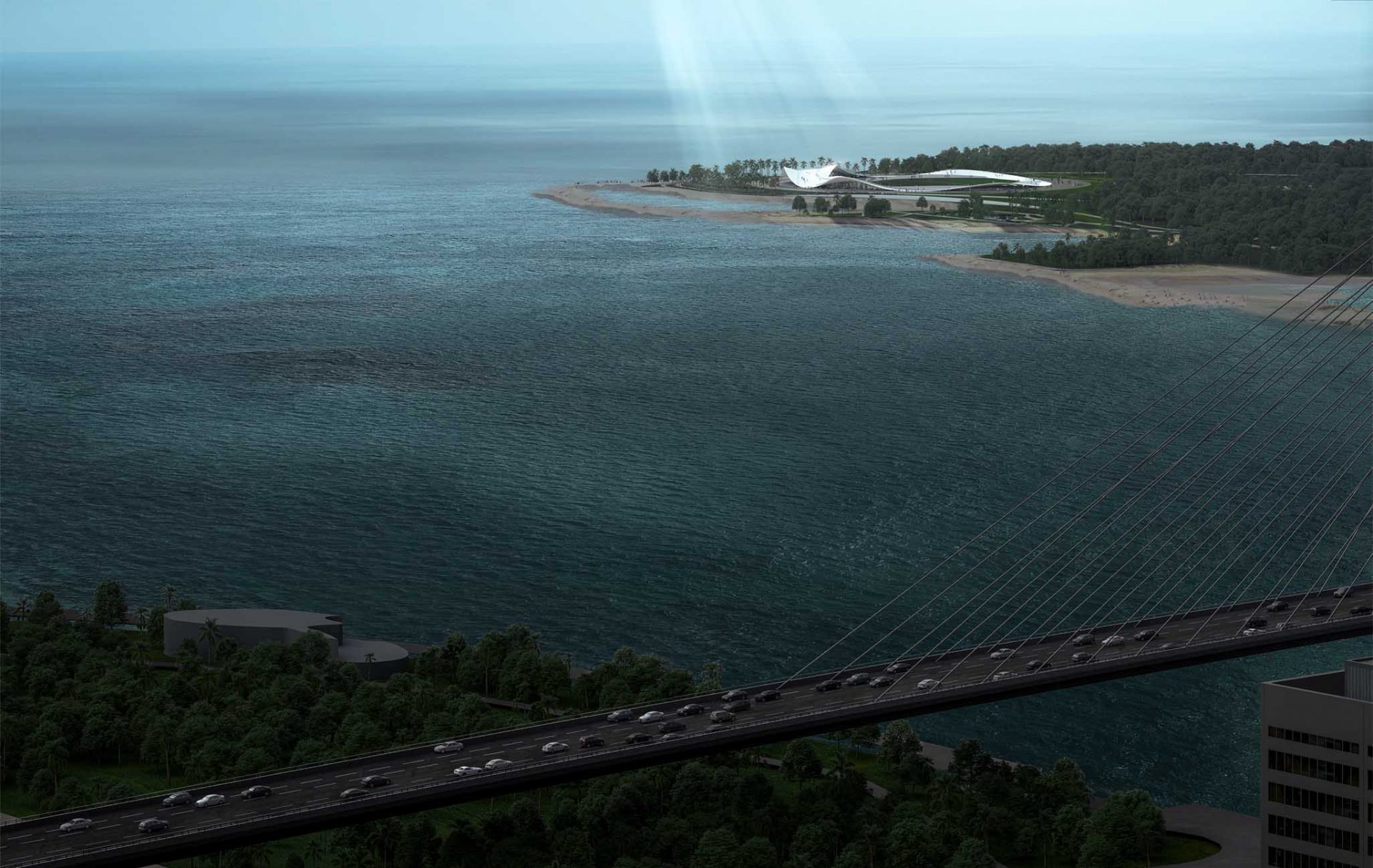 Hainan Free Trade Port: pioneer of change and openness
In June 2020, China introduced a master plan for transforming Hainan Province, an island at the southernmost point of China best known for its tropical climate and abundant coastal resorts, into a free trade port by the middle of the century.
Haikou's 'Pavilions by the Seaside' is envisioned as a new cultural destination, and a viable model for future cities globally, to serve local residents and attract international visitors. The development of these 16 pavilions will integrate diverse artistic content and programming and act as multifunctional spaces for public services to educate and support the local community.
"With a high sense of historic responsibility, each pavilion has been turned into a masterpiece along Haikou Bay, creating an iconic landmark for Haikou", a spokesperson at the Haikou Tourism and Culture Investment Holding Group remarks.
"With the strong support of the municipal party committee and government, 'Pavilions by the Seaside' will be a leading example as Hainan Province continues to innovate itself as China's free trade zone."
Curious to know more about MAD, one of the youngest and most successful architecture firms in the world? Don't miss Brand Story – MAD Architects.