Lighting design
Inspired by the golden bubbles of the Italian Prosecco
Aesthetically minimal yet full of movement and sensuality, meet McCormick's Halo lighting series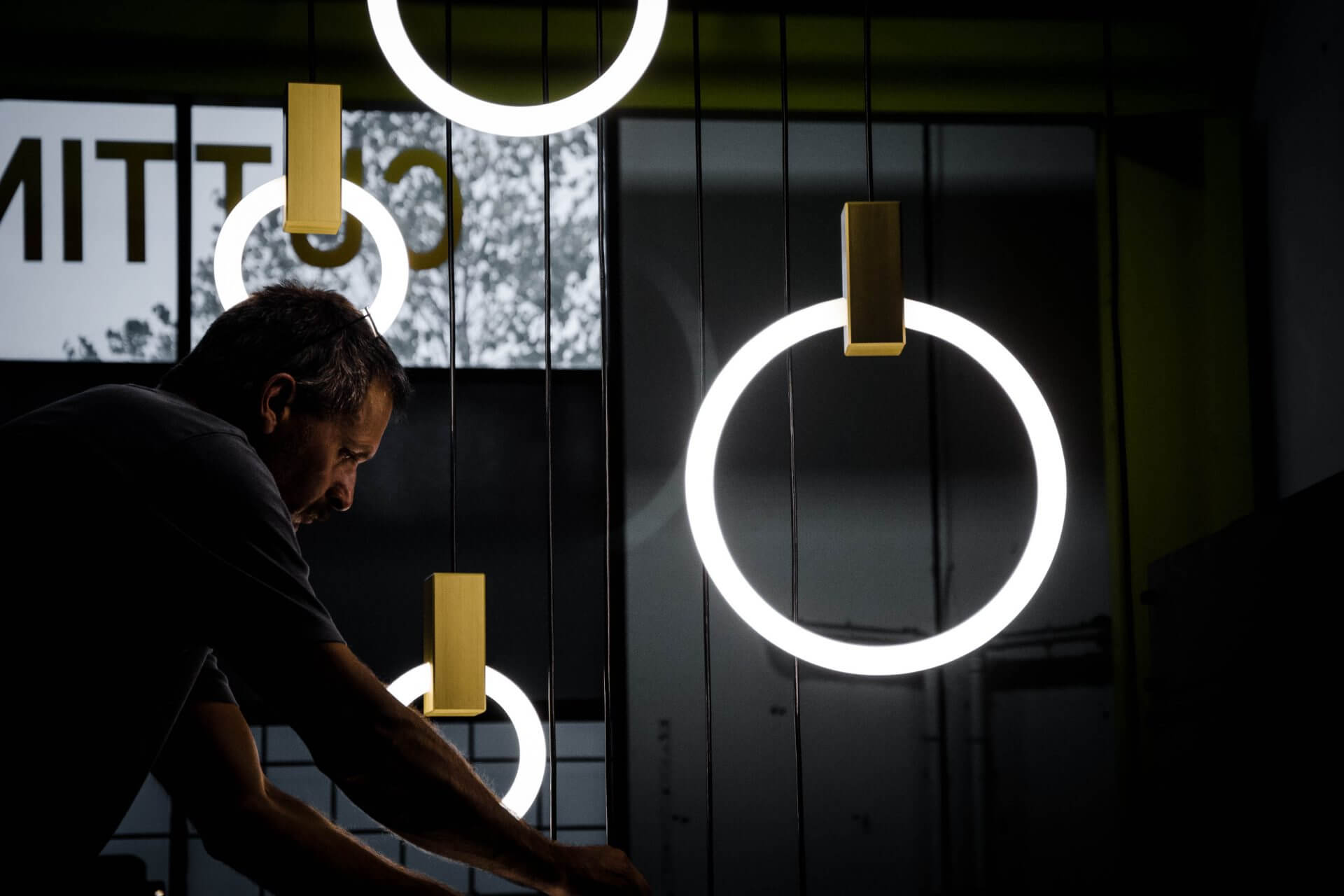 The Halo lighting series of pendants will cascade from ceiling to floor creating the illusion of elegant hanging jewels. Originally conceived as a graphical interpretation of effervescence, the Halo lighting series is a bold family of lighting fixtures inspired by the golden bubbles floating in an Italian Prosecco.
Their modular system allows the pendants to be suspended in a multitude of compositions. McCormick's desire is to convey precision, while inspiring the closeness and personal touch that jewelry brings.
Machined to perfection so that it both houses the electronics and look sleek, the Halo lights are available in brass, copper, nickel and 24 karat gold finishes. The designer presented a lighting installation at Rosanna Orlandi for the first time as part of this year's Furorisalone, in Milan:
"For this installation, we wanted to convey a bold mood purely using the function of the object. With HALO, we created something simple and minimal, while showcasing the inherent ability of lighting to change the entire feel of any space."
McCormick has made a name for himself by creating poetic, fresh and compelling lighting fixtures that elicit emotion with their distinctive graphic language. He has a multi-disciplinary design studio based in Vancouver, Canada, that produces functional lighting and artistic installations.
Founded in 2013, it designs, manufactures, and retails McCormick's own collections. In addition to creating bespoke, sculptural lighting installations, all McCormick's products are made in Canada by a network of young manufacturers and craftsmen.
Balancing handcrafted processes with the latest technology, his designs reflect a modernist approach and the pursuit of minimal excellence.