Design
Sustainable design and innovative technology, discover five health products
Can design lead to better monitoring, understanding, diagnosis and treatments? Come take a peek at the future of healthcare!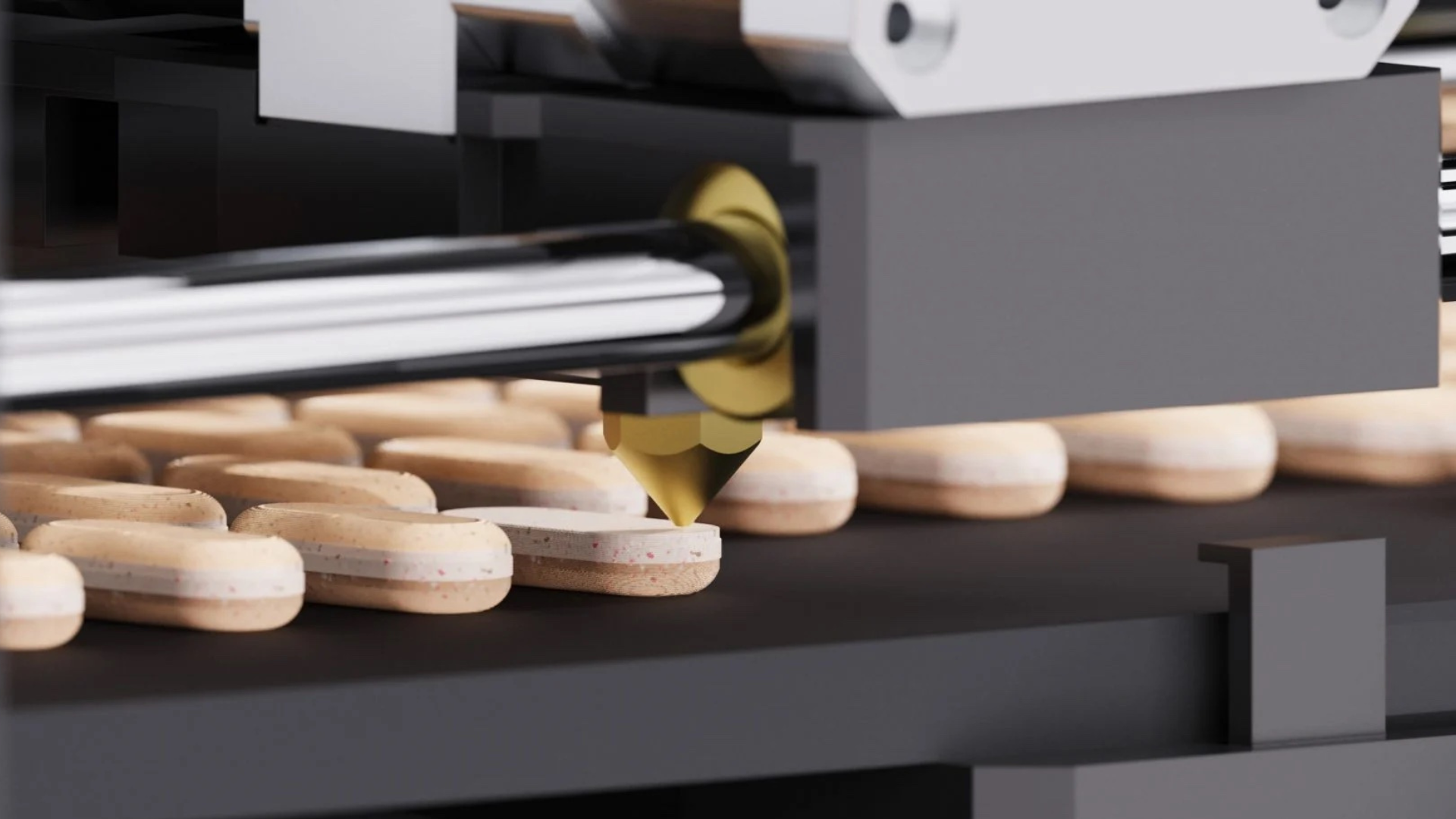 Positively impacting healthcare, sustainable design and innovative technology have joined forces and given rise to a number of health products paving the way for better monitoring, understanding, diagnosis and treatments – from Sustainable Sonic Toothbrush to Dotplot, Hoopsy, Luma and SmartHEAL.
Today, cutting down on virgin plastic in toiletries is the one way that designers are trying to make health products more sustainable.
Given that every year over four billion brushes – including electric ones – are thrown away and end up either in landfills or in the oceans – Suri has created Sustainable Sonic Toothbrush, a modular electric toothbrush with a recyclable brush head.
Hoopsy by Lara Solomon, on the other hand, is a paper pregnancy test brilliantly designed to tackle plastic waste – the company aims for its products to replace plastic home pregnancy tests, 12.5 million of which it says are completed each year in the UK before being thrown in the bin.
There are additionally new technologies and treatments – precision medicine, digital therapeutics, 3D printing, artificial intelligence and more – that have arrived or are on their way.
Such as Dotplot by Debra Babalola, Shefali Bohra, Himari Tamamura and Yukun Ge is a device that monitors changes in breast health.
[ Read also Designing a digital lifeline: explore the world's first ECG device by D-Heart ]
The students found that many women are confused or even scared of conducting breast self-checks, despite it being a key method in helping to detect breast cancer in its early stages.
"We asked ourselves, how can we ensure that women perform checks correctly in order to reduce the number of deaths per incidence of breast cancer? And the good news is that early detection increases survival rates to 93 percent, so when caught on time the prognosis is significantly improved!" they say.
Furthermore, whether it's for treating menopause or tailoring vitamin supplements, 3D printing and dosages skillfully tailored through data capture and AI will inevitably be the next big jump in supplements and medication.
Everybody and the way their bodies respond to things is different and so being able to make doses bespoke to an individual is an exciting future. Isn't it?
Luma by Morrama is a "magic compound" pill subscription service for menopause and this concept is based on findings collected by Morrama's research arm Morrama Labs – which identified the growing demand for alternatives to hormonal-based menopausal treatment.
Lastly, SmartHEAL by Tomasz Raczyński, Dominik Baraniecki and Piotr Walter is an infection-sensing wound dressing and especially important for older people who have a higher risk of developing chronic wounds, which can lead to complications and death in a quarter of outpatients over 70.
So, are health products like these the future of medicine? Scroll to explore further and learn more!
1. Sustainable Sonic Toothbrush by Suri
London-based toothbrush company Suri by Mark Rushmore and Gyve Safavi crafts Sustainable Sonic Toothbrush – an electric toothbrush with an aluminum body and brush heads made from plant-based materials that can be recycled after use.
After learning that nearly every plastic toothbrush ever owned still exists in the world, they believe it could replace plastic toothbrushes – over four billion of which they say are disposed of each year across the globe.
"We wanted to create a brush that champions design, performance and sustainability without compromise!" says Rushmore.
This toothbrush's heads, which come with medium to soft bristles, are made from corn starch as well as castor oil.
Traditional toothbrushes usually have bristles created from nylon, which end up as landfill or marine waste for decades – by contrast, Suri claims that they are 100 percent recyclable.
Additionally, users can send their used brush heads back to the brand in the post in compostable paper bags provided by the company.
By using a prepaid compostable return service – Suri hopes to make the process of changing heads as easy as possible and discourage its customers from switching back to disposable brushes out of convenience.
Alternatively, the brush heads can be recycled at home by removing the bristles and disposing of them in a home waste bin where they will eventually break down in a couple of years.
2. Dotplot by Debra Babalola, Shefali Bohra, Himari Tamamura and Yukun Ge
Postgraduate students Debra Babalola, Shefali Bohra, Himari Tamamura and Yukun Ge at the Royal College of Art and Imperial College London design a portable tool to help women check their breasts for abnormalities – Dotplot.
"Our goal at Dotplot is to eliminate the confusion and misconceptions surrounding self-checks. We want women to take care of their breast health with confidence, clarity and ease!" they say.
This handheld device is a breast health monitoring tool that utilizes sensing technology – a technology that uses sensors to acquire information by detecting the physical property quantities and converts them into readable signals – to build a map of the user's chest and take readings of their breast tissue.
For any changes in tissue density to be easily detected – it's programmed to identify different areas around the breast in order to map the reading to a specific point.
When used over a period of several months, it's able to provide month-by-month comparisons of breast tissue, helping to flag abnormalities as soon as possible as its long-term goal is to help more women detect potential breast cancer earlier.
Women can connect the Dotplot device to an app via Bluetooth and while pressing the device to their chest, they can read a step-by-step guide on how to check each area of their breasts.
The app provides real-time feedback and at the end of each check – it creates a report which can be compared to statistics gathered from previous months as well as reminds users to conduct a check each month.
[ Read also Switch off period pain with the WIM heating pad ]
3. Hoopsy by Lara Solomon
Aiming to stop millions of single-use plastic versions ending up in landfill each year – Australian start-up Hoopsy by Lara Solomon creates a recyclable pregnancy test that is 99 percent made out of paper.
Solomon founded Hoopsy after going through IVF and embryo donation procedures that made her realize just how many times people who are trying to conceive test themselves.
"I used countless pregnancy tests in the 14-day period following my embryo transfer. I then went on to develop the product, naming it after the Dutch word for hope!" says Solomon.
This "eco pregnancy test" is crafted from cardboard packaging that can be recycled in domestic bins and the pouch the test comes in is fabricated from soft plastic.
Like most home pregnancy tests – it works by measuring levels of human chorionic gonadotropin (hCG, commonly known as the pregnancy hormone) in the urine.
Hoopsy has been approved for sale by the UK's Medicines and Healthcare products Regulatory Agency following clinical trials that showed it was over 99 percent accurate from the day of a person's expected period.
Additionally, it's developed entirely in-house by Solomon and the manufacturer.
However, she hopes to work with an external design team for the second iteration of the product, which she aims to make from 100 percent paper.
4. Luma by Morrama
London-based design agency Morrama develops Luma – a concept for a menopausal treatment service that utilizes artificial intelligence to tailor pills that helps alleviate users' symptoms.
The Luma service will see users connect their smartwatch to an app that utilizes AI to build a bespoke profile and subscription plan for each person as they go through menopause.
"Taking inspiration from fertility tracking apps – Luma utilizes smartwatch and sensor data combined with manual inputs to build up a user's profile.
Combined, this information is then used to automatically tailor the balance of ingredients in the 'magic compound' that is 3D-printed into pills and shipped out monthly!" says Jo Barnard, Founder and Creative Director of Morrama.
This app will track physical changes in temperature, heart rate as well as sleep levels.
A machine-learning algorithm then crunches the user data and informs which ingredients go into each of the supplements.
Chosen for its ability to alleviate symptoms associated with menopause – each pill will be made from a combination of three or four herbal ingredients from black cohosh plant to lion's mane mushroom, ginseng and the psychoactive compound tetrahydrocannabinol (THC).
[ Read also Projects using the potential of mycelium, a natural alternative to plastic ]
The pills will be 3D-printed in a similar fashion to printing a plastic part, which will allow different ingredients and amounts to be layered up according to the ratio required.
Additionally, each month's pills will come in either blister packs made from biodegradable cellulose fiber or a refillable, recyclable pouch.
This packaging combines a modern yet clinical identity, with a pink and cream color scheme.
5. SmartHEAL by Tomasz Raczyński, Dominik Baraniecki and Piotr Walter
Tomasz Raczyński, Dominik Baraniecki and Piotr Walter – a trio of PhD students from the Warsaw University of Technology – design SmartHEAL sensor which is integrated into a dressing to detect how well a wound is healing.
This smart sensor measures the pH balance of a wound to detect possible infections without needing to change the dressing – as this can disrupt the tissue and actually cause infection.
"We offer instant results, a non-invasive product that leads to faster and more comfortable healing processes and can reduce the wound healing time and prevent amputations and death for thousands of patients.
"Our manufacturing technology allows for very high volume and scalable production, making our product affordable for everyone!" they say.
SmartHEAL works utilizing an electronic pH sensor that is printed onto a textile backing and doesn't require batteries or a power supply to function.
Instead, the sensor communicates information about the state of the wound using radio frequency identification (RFID).
This wireless communication system makes use of radio waves to transfer data about the pH value of the wound, which users can read by simply passing a mobile device over the sensor.
"Key to our solution is our novel technology of manufacturing the dressing with an integrated sensor, which involves scalable and easy-to-implement screen printing technology combined with thermal transfer.
It can be washed, it can be stretched and it won't break!" they add.