Technology
The Zobi "Hedgehog" protects your WiFi from cyber attacks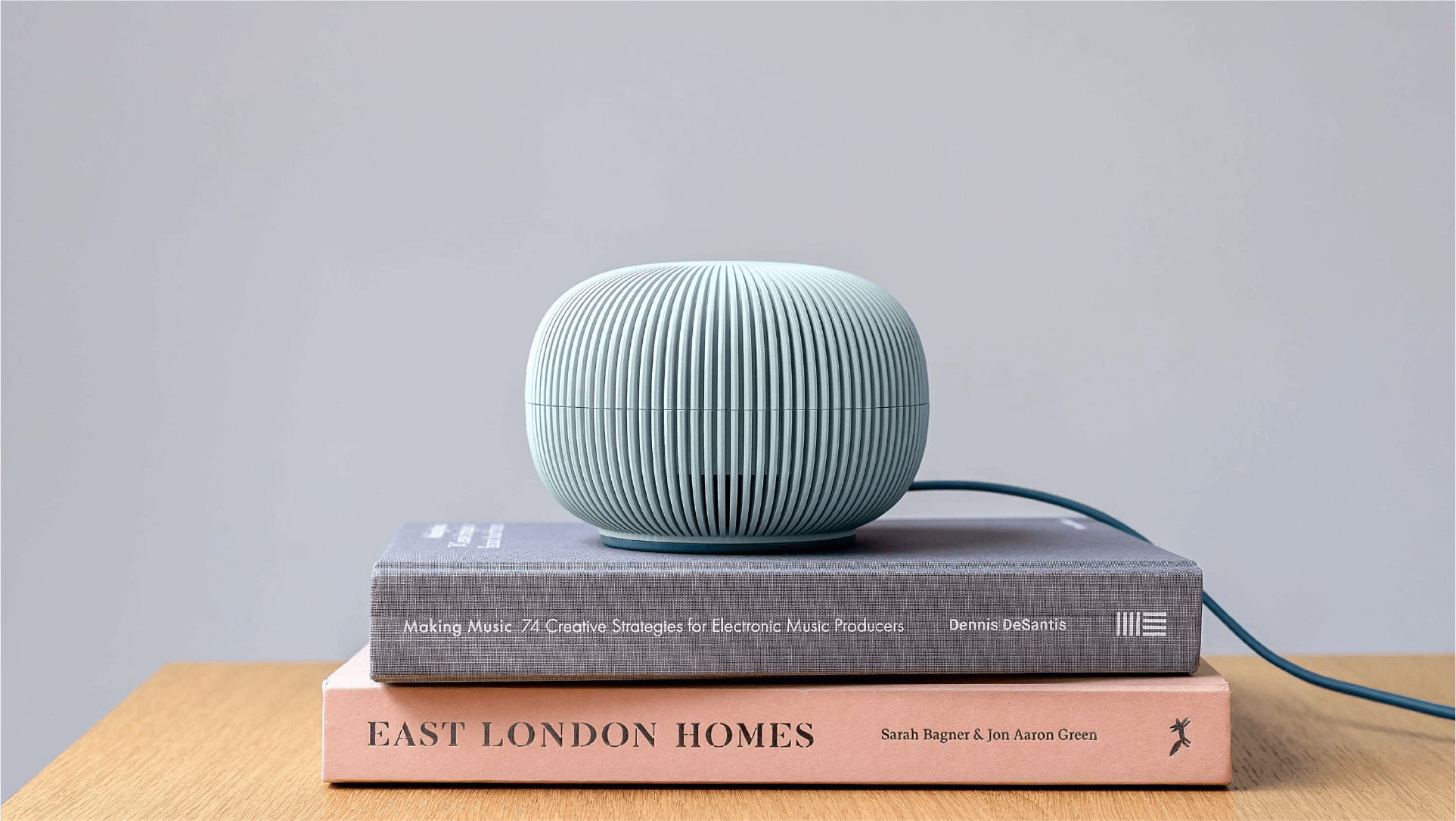 London-based studio Blond designs a home cybercrime protector inspired by the woodland creature.
From smart fridges to digital home assistants, tech has become an integral part of home life. Sadly, this increased connectivity is making the modern home a target for cybercrime, which is why London-based design studio has created Hedgehog, a small and friendly device that autonomously defends at-home WiFi connections from intruders.
Hedgehog is small and cute. It's unassuming but prickly in the face of a cyber attack. The design was inspired by the product's purpose, featuring a deeply ridged surface that subtly references a Hedgehog's spikes which are used to defend itself.
For Blond, it was important to create a product that could sit well within the home so looked to homeware design trends rather than electronic goods. Hedgehog is made from recycled plastic and is available in four pastel colors—white, green, brown, and blue—to reflect the natural environment of a hedgehog, while also fitting into the aesthetics of any home environment. 
With the rise of working from home, devices like these are more popular than ever. Homes now require business-grade network protection to prevent hackers from listening to private conversations, stealing passwords and accessing confidential information, business or otherwise. The problem is, such advanced protection is often accompanied by overly complicated technical jargon, as well as time-consuming set-up and maintenance.
Looking for more electronic devices that could sit well within the home? Check out IKEA's dual-function Starkvind table doubles as an air purifier.
To simplify this process Blond has designed Hedgehog so it can be plugged into a router and set up in minutes, ready to detect and block suspicious activity. Hedgehog can also disguise browsing history and safeguard personal data. Hedgehog is compatible with all internet providers and existing tech.
The device uses Zobi Home Intelligence (which uses AI) to detect and prevent cybercrime across networks. Blond has also designed an accompanying wi-fi booster called the Hoglet (the name of a baby hedgehog), which implements the same design aesthetic.
Discover more products that blur the line between interior design and technology, don't miss The TORSO speaker merges high-art with high-tech inspired by the Statue of David.