Architecture
HER is an otherworldly store in the center of Hong Kong
Stylist Hilary Tsui wanted to create a retail space dedicated to contemporary women, bringing together her two passions: fashion, and gastronomy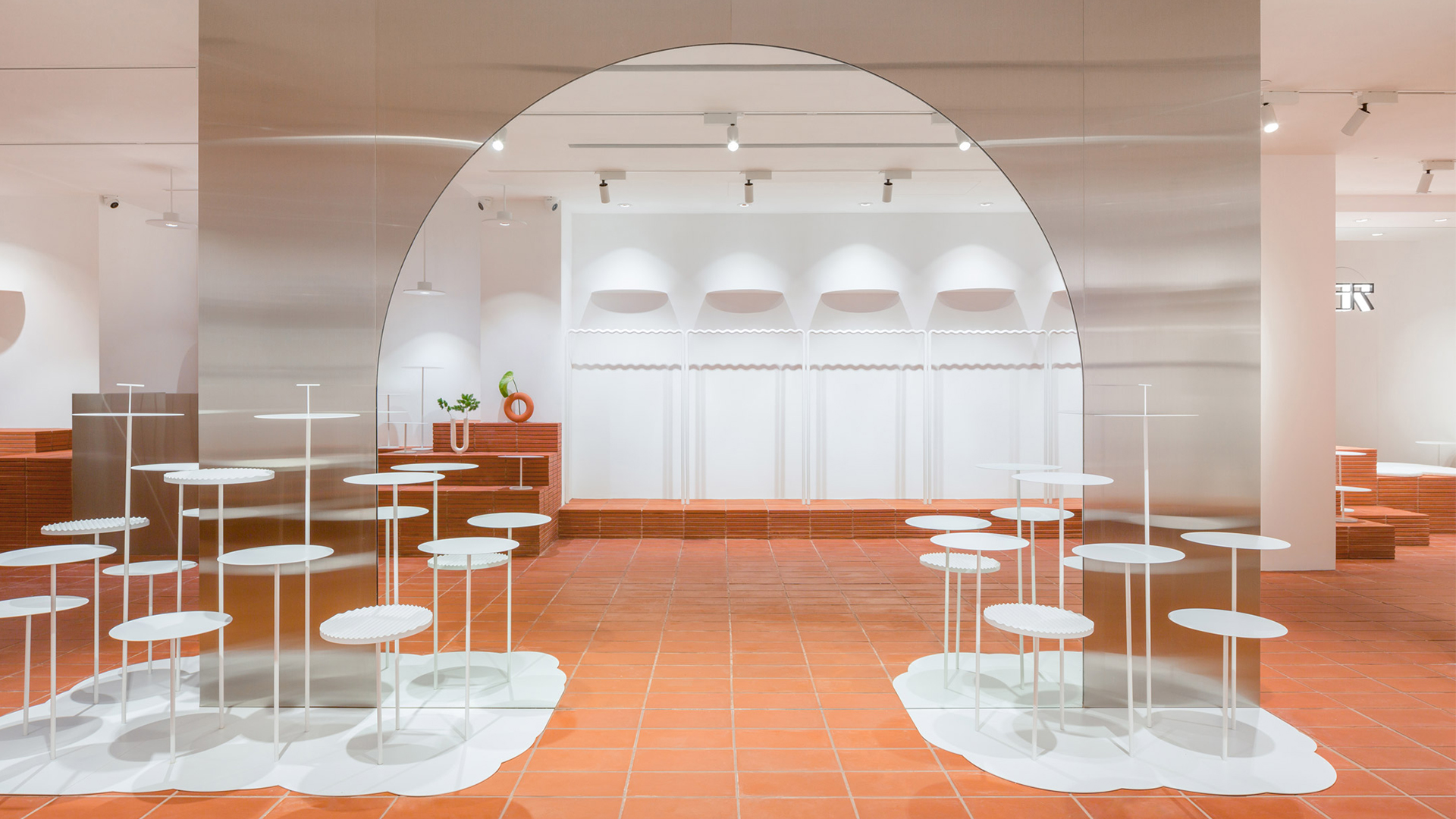 HER store is a Mars themed retail and café space located in the center of Hong Kong and designed by the Spanish based studio CLAP.
Working along with CLAP Studio, they decided that the store should reflect femininity, purity, and strength. What came next was an idea to model the store as an experience of walking on Mars.
CLAP is a design studio founded in 2017 based in Valencia (Spain) but working worldwide. The studio is focused on the design of experiences through interiors, product and artistic installations.
The façade of this store shows a mountainous landscape – multi-level steps created with terracotta tiles used to display products as well as a place for shoppers to sit down while shopping. Two aluminum arches invite you into the store, one leading you to the HER Café and the other directly into the retail space.
White lotus leaf-like structures erupt from the mountains, providing a place to highlight products. The racks are designed in a wavy profile to allow clothes to be displayed at a uniform distance from each other.
The interiors are divided into two zones, the first one containing the sneaker island, activewear items, and the café. The second area is the boutique, displaying jewelry, accessories, and independent clothing brands like Anais Jourden, Pushbutton, and Chance.
Even though everything mentioned above is very exciting, perhaps one of the most fascinating aspects of the design is the attention to detail. In order to provide a complete martian experience, products you buy from the HER Store come wrapped in a vacuum-sealed bag.