Furniture design
Highlights of the best luxury craftsmanship at Milan Design Week 2021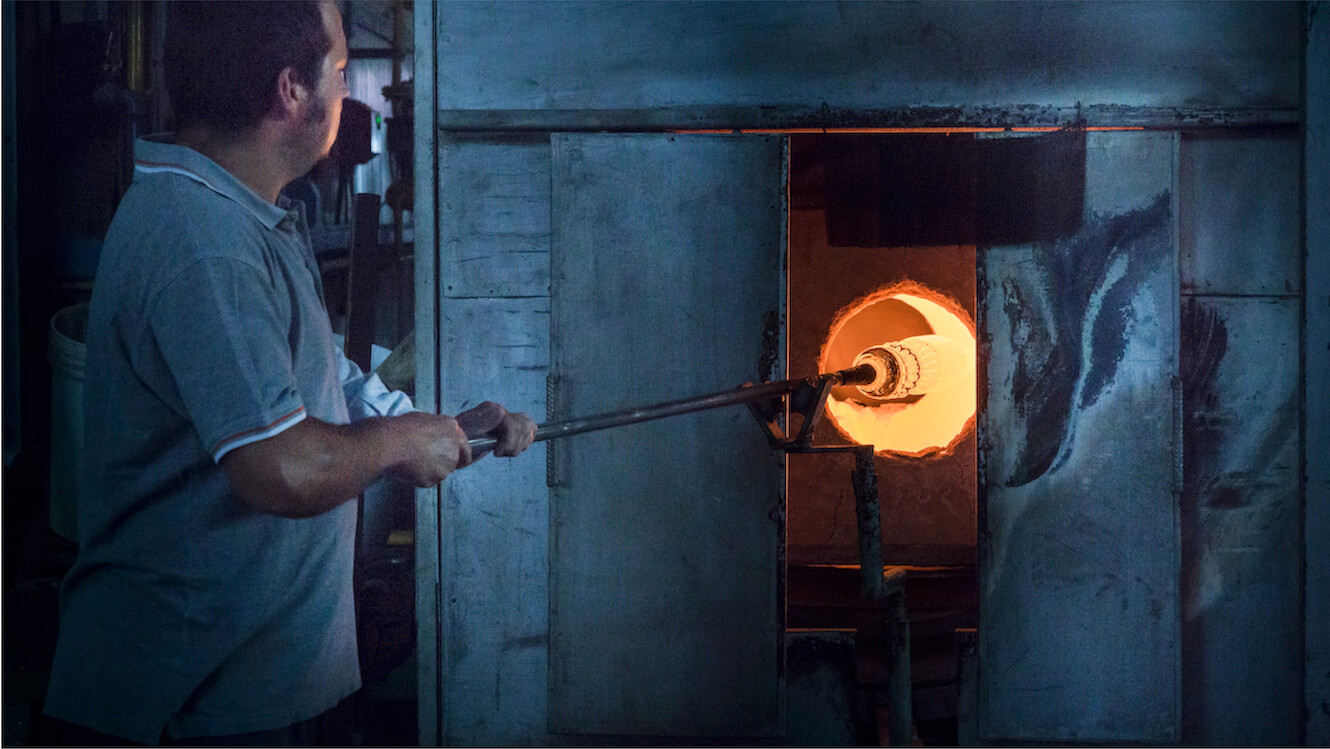 Luxury craftsmanship took center stage in Milan as Salone del Mobile and Design Week returned to the city. Discover some of our favourites from the events.
It may not have been the usual Salone del Mobile but it was a very special and more intimate event. It was also a resounding success in terms of talent, creative vision and luxury craftsmanship. With around 425 exhibitors at Supersalone and around 600 events across the city, there was more time to connect with exhibitors and discover design icons worth writing home about.
Championing artisanal skills to create one-off pieces for those wanting something truly unique, luxury craftsmanship not only satisfies customers but it also helps keep centuries-old techniques alive. Therefore, it's a hallmark of Milan Design Week exhibitors we are happy to see time and time again.
Among them is Italian designer Patrizia Garganti whose striking installation at Supersalone encapsulated over 40 years experience creating one-of-a-kind lighting solutions.
"For me, luxury craftsmanship means uniqueness, the search for exciting details, harmony," she says. "But above all, I believe it is the art and the innate ability of us Italians to give shape to an idea using our hands."
As well as Garganti's highly-favoured collections, were other pioneering projects including modular marble furniture and unusual armchairs. See our highlights from Milan Design Week 2021 below…
Patrizia Garganti at supersalone
At Patrizia Garganti a striking display translated the collection's architectural compositions whilst highlighting Patrizia Garganti's ability to create bespoke designs. For the company's namesake—who is also the chief designer and namesake—craftsmanship is of the utmost importance.
When designing the installation, Garganti was inspired by a customer's request to create a large bright wall with a "choreographic installation". The brand started with the simplification of one of its modular collections, Tur, but minimised the structure so much that the crystal cubes seemed almost suspended. The simple and clean geometry of the wall light gives the possibility to create infinite regular and non-regular patterns, being able to cover even large surfaces.
Over the years, Patrizia Garganti has strived to reach a level comparable to a major fashion brand producing hand-sewn lampshades that top blown glass components. Then, there's the manual forging and high-precision laser cutting, all of which make it a go-to for turn-key projects.
It accepts every tailor-made project in part because it usually leads to the development of new ideas or forms. These elaborations are made possible by the skill of its craftsmen who constantly work on new prototypes in the workshop or new processes in the crystal and lampshades department.
Curious to know more about Italian luxury lighting company Patrizia Garganti? Read the brand story: Shining a light on the legendary craftsmanship of Patrizia Garganti.
A'mare by Edra at Edra Palazzo Durini
The A'mare designed by Jacopo Foggini for Edra is an outdoor collection handcrafted using polycarbonate sticks, irregularly placed to obtain heterogeneous surfaces that can be perceived only to the touch. "Sea and water, with their stunning reflections, become the protagonists of the living space through these furniture pieces that are welcoming landscapes of relaxation and comfort," explains the Tuscan-born company behind the collection.
RD Gris by Rodolfo Dordoni and Campiture by Elisa Ossino for Amini at Showroom Amini
Iconic Italian company Amini premiered two collections at Supersalone, rigorously handmade. The first is called Campiture and it's by Sicilian architect and designer Elisa Ossino who intended it as a formal exercise centred on the lightness and subtraction of the geometric composition formed by the intersecting lines. The second, RD Gris, was designed by Milanese designer Rodolfo Dordoni as a tribute to the Spanish painter Juan Gris, whose Cubist spirit plays out through a careful study of the material impact of the artist's favoured palette of colours.
Secondofuoco by Tipstudio at Alcova
Secondo Fuoco is an investigation into slags, which is the solidified foamy mass thrown off that emerges on the surface of molten metal. Florence-based Tipstudio transforms this unlikely material into a series of decorative objects that sit somewhere between design, art, and craftsmanship.
MASS by Agglomerati at Alcova
During the upcoming Milan Design Week 2021 at Alcova, London-based studio Agglomerati, presented its first collection of functional art objects made exclusively in stone. Called Mass, the collection was a collaboration with furniture maker Fred Ganim who challenged the materials inherent weight by creating a modular series based on a central radius. Slotting together seamlessly, the collection can serve as lecterns, shelves and tables.
Curious to know more about our impressions of this year's Milan Design Week? Don't miss The smallest Milan Design Week in years could have the biggest impact.