Furniture design
Houe: turning trash into treasure
What does it take to shift from an ideal sustainable mindset to facts? Basically, a lot of work and a grounded attitude. This is the story of how HOUE, a Danish furniture company, decided to take the matter in its hands and transform an abstract vision into a solid reality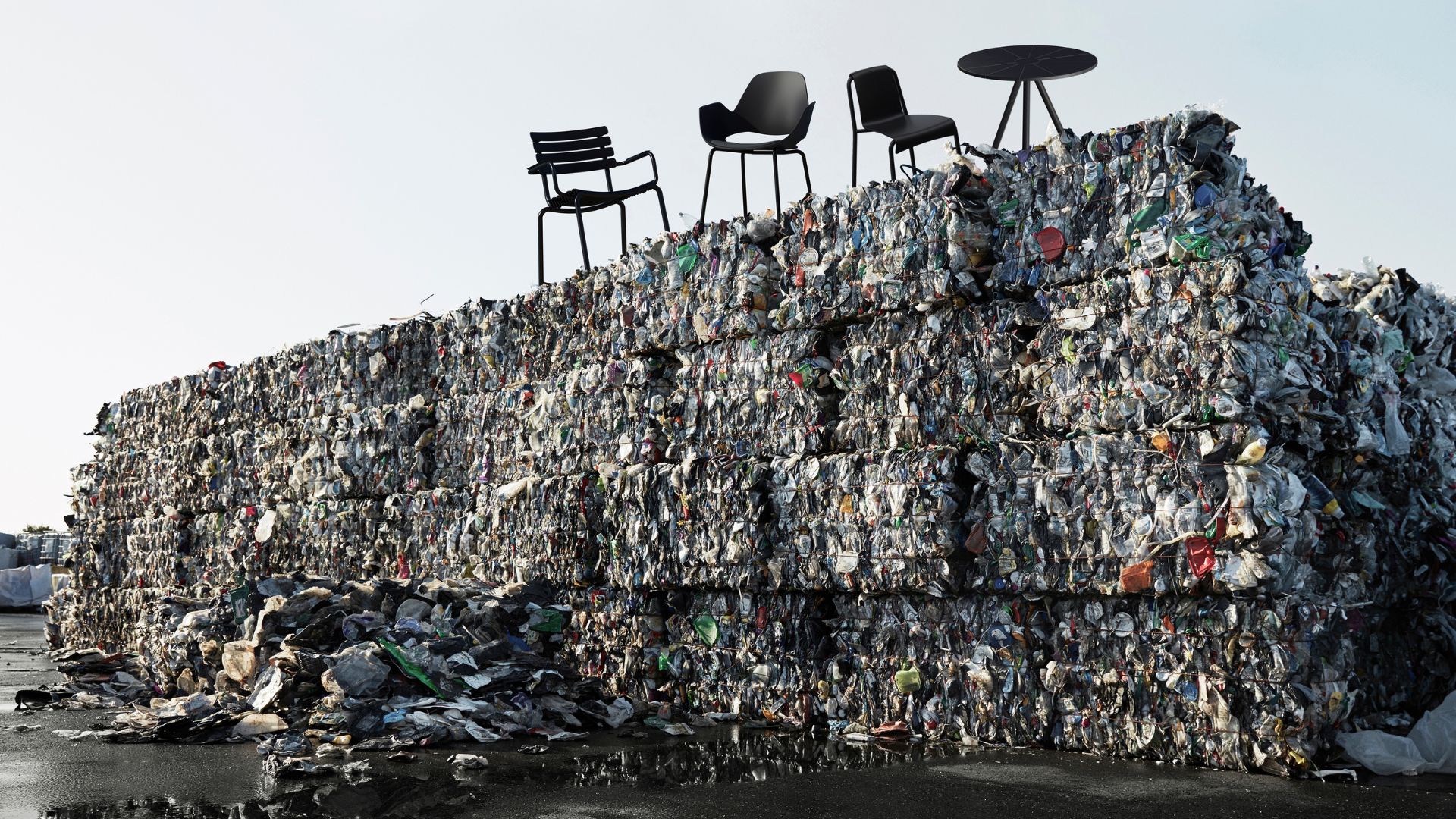 The MyTrash collection from HOUE will be featured in the exhibition THIS IS DENMARK hosted at Alcova for the Milan Design Week 2023
HOUE was founded in 2007 to provide durable, comfortable and beautifully designed products at affordable prices. The company focus is on indoor and outdoor furniture developed to meet high standards of craftsmanship.
The brand works only with well-known productions through close partnerships and collaborates with a small group of Danish designers to build an essential Scandinavian style catalog of products from plastic, powdered coated steel and aluminum, raw granite, fabric, bamboo and wood.
Sustainability efforts need to be pragmatic
Five years ago, HOUE made a disruptive step towards a very pragmatic environment-driven production. They started to imagine trash as an important resource using recycled plastic waste from households for their production of FALK, ReClips, and NAMI collections.
This is not a simple decision, but a valuable one: using landfill-originated plastic is far more beneficial than addressing industrial waste, but also far more complex.
Industrial waste is usually homogenous and easy to recollect. The recycling of household plastic, on the contrary, can be managed only in cooperation with hi-tech plastic recycling companies and specialized productions.
[ Read also 6 circular design strategies to follow when designing furniture ]
The positive side is that there are significant savings on virgin materials and energy used in production. Moreover, there is an emotional and psychological side involved in the process.
We all make efforts to recycle our household waste but sometimes the feeling of not being able to know why we make these efforts and how the plastic is reused, make us feel worthless. Giving shape to an everyday product made from collective household waste is an empowering solution to give sense and meaning to any little sustainable act.
How to avoid the landfill
Is there a solution to avoid the landfill passage? HOUE took steps to address this issue too.
They invented a circular business model called "MyTrash" which enables companies, associations and public institutions to participate in the material supply for the production of their own furniture.
Technology has a big part in the program: HOUE developed and App for the MyTrash concept that support the collection of plastic waste. Once a company has entered into an agreement with HOUE, it can be registered to the MyTrash app, becoming a raw material supplier for its furniture.
HOUE and partners then takes care of the rest of the process: tracking, processing the plastic and communicating through the app to visualize the amount of material that has been stored. Once the agreed amount is collected, it is ready to be upcycled and returned to the supplying company in the form of furniture.
For the FALK chair 75% of the shell is based on the collected plastic and available with a variety of bases for indoor use. The ReCLIPS and NAMI production is 97% based on plastic collected. The remaining 3% is composed of added color pigment and UV protection. The shell is then assembled to a powdered coated steel frame for outdoor use.
This is Denmark exhibition, staged at Alcova during the Milan Design Week 2023, wishes to offer an overview, through 15 selected objects, of how contemporary Danish creators and companies interpret today the key values coming from their national heritage.