Furniture design
LULA bed is designed for next level power naps
Comfort is a substantial aspect when it comes to designing an item for proper rest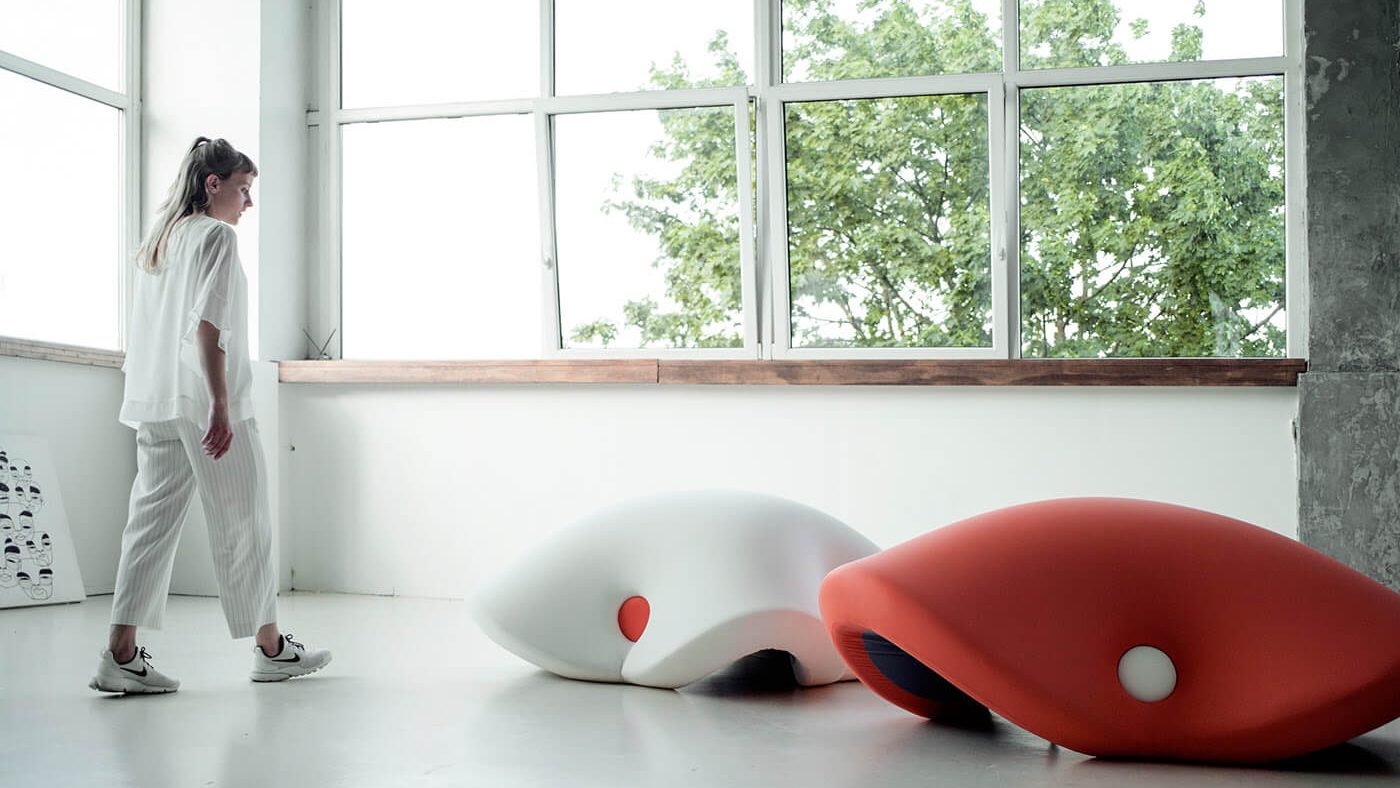 LULA bed is a biomorphic nap furniture, designed by talented young product designer Gaudutė Žilytė experimenting with the sculpting boundaries of foam.
Young designers prize is an annual competition organized since 2011 by Design Innovations Center of Vilnius Academy of Arts, Lithuania, aiming to encourage the professional development of design students and present their ideas outside the academy.
LULA bed was one of the projects chosen for its originality, clean look and potential to flourish in the furniture market.
Gaudutė Žilytė product designer from Vilnius Academy of Arts, wanted to experiment the fundamental sculpting properties of foam using organic shapes to create a piece of furniture that generates a sense of comfort and safety.
The flexible slice of foam embraces the human form and adapts the body contours providing support and comfort for one to relax. LULA bed changes its shape depending on how one sits or lays on it.
This fluid object is a whimsical expression of modern aesthetics and biomorphism – design elements based on naturally occurring patterns reminiscent of nature or living organisms.
Foam rubber serves as an extremely versatile substance that can be shaped to fit irregular spaces while maintaining its properties. It is majorly used in the furniture industry because of its lightweight, affordable pricing and availability in numerous colors.
In addition, foam rubber offers many natural and chemical resistances which make it durable enough for more demanding environments and applications. The rise of demand for light-weight furniture & upholstery end-use segment dominated the flexible foam market registering growth over 6% CAGR up to 2025.
The hollow part of the LULA bed is a bent 180cm diameter circular plane. A sheet of foam rubber is attached to its dimensional, sculpture-like shape with the help of buckles that connect three to four tension points according to the size.
Interestingly, LULA bed can be shaped in various ways changing the tension points underneath. The three tension point model is comfortable for one's back and arm, whereas the four tension point model lifts the structure above the ground high enough for one to fall on it from any side.