Architecture
House in Ourém: Filipe Saraiva's simple yet sophisticated home
When children are asked to draw a house, they draw a simple five-line representation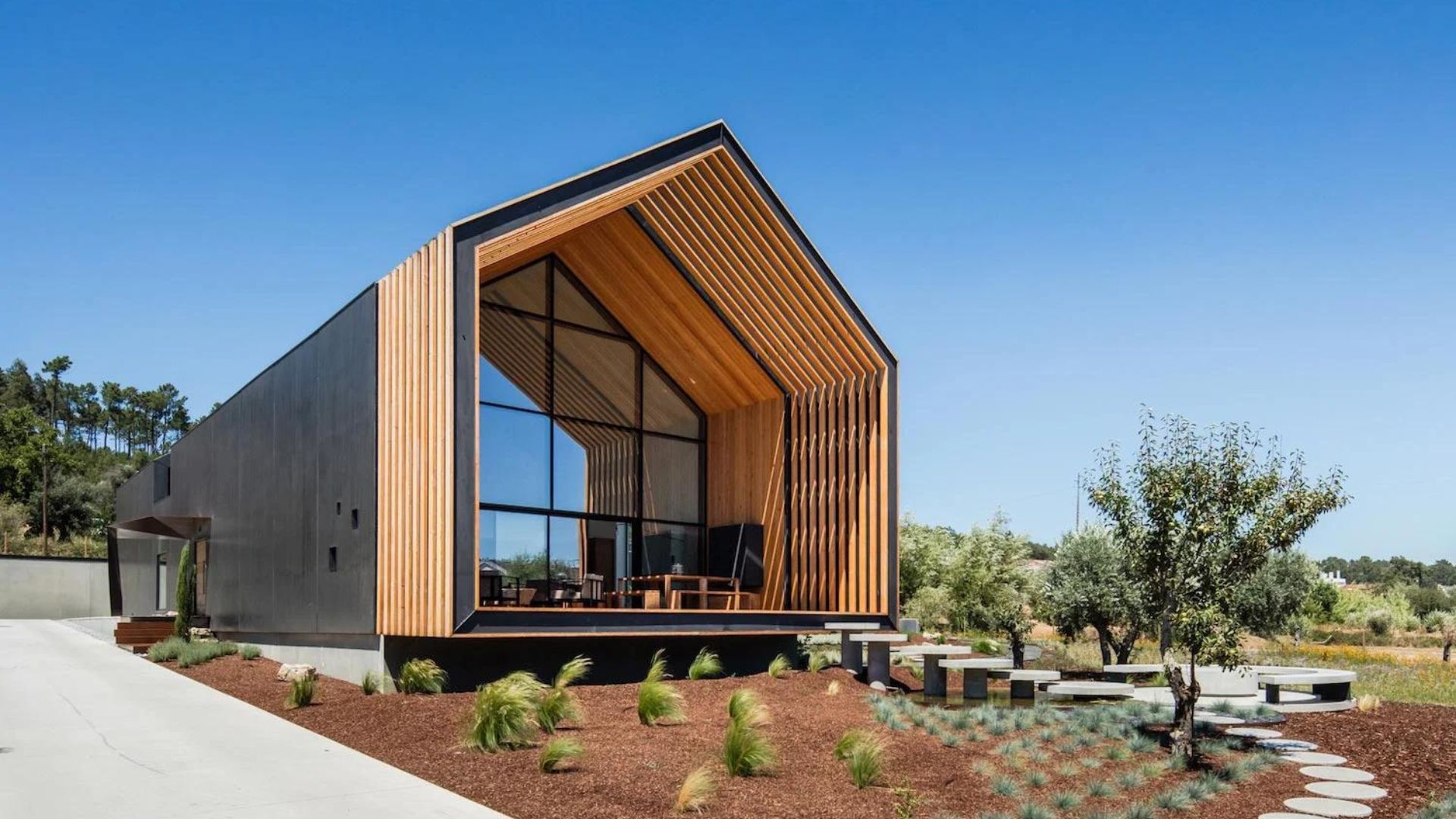 Portuguese architect Filipe Saraiva has designed a home that is based on the simple perception of a house that a child would have. Despite its apparent simplicity, the House in Ourém has a masterful level of sophistication and elegance.
This house is located on a rectangular land plot in Ourém that is a characterized by a strong descending slope, with the difference between the highest and the lowest points on the plot reaching 4.5m.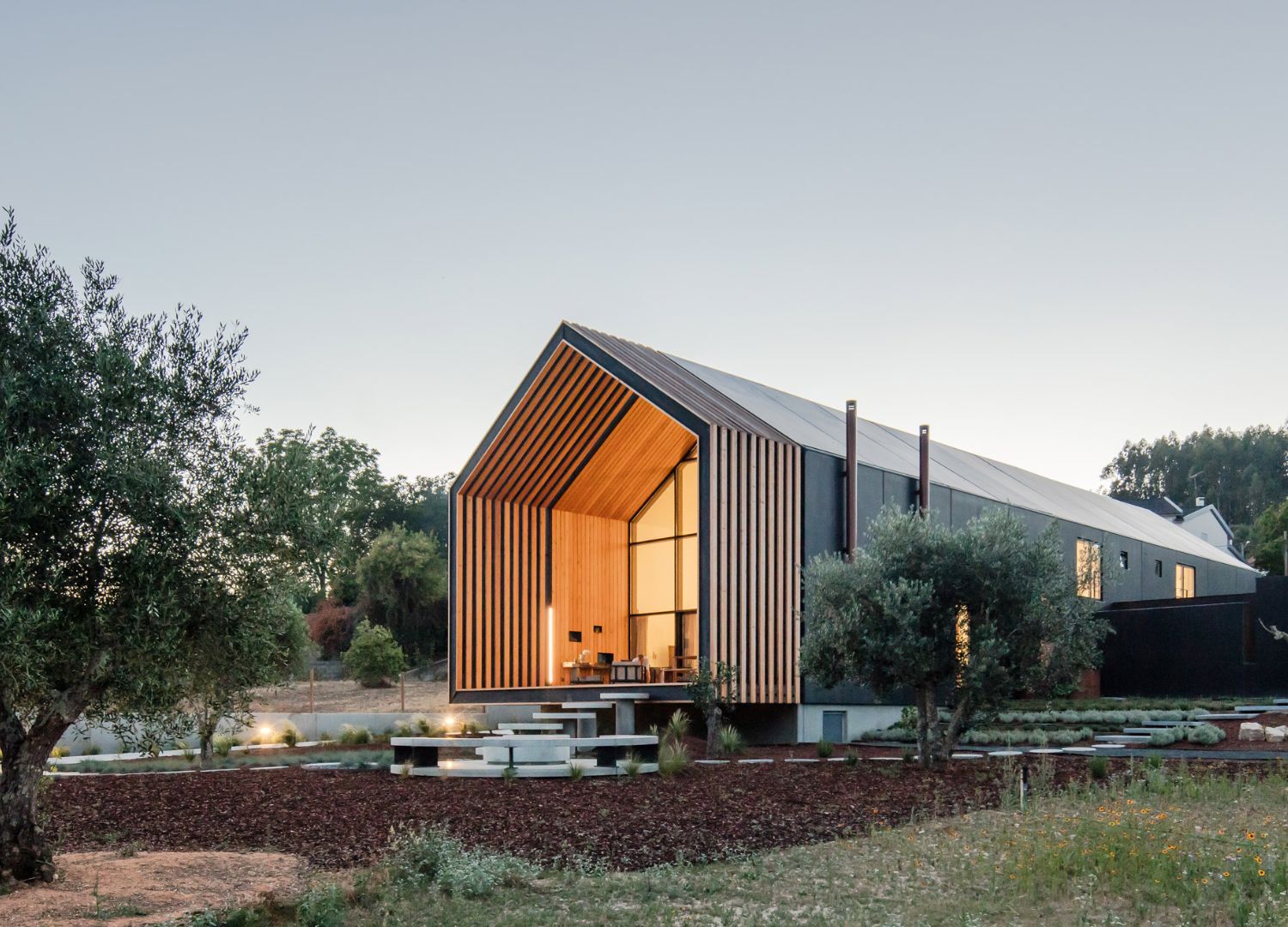 House in Ourém is the Abstract Idea of a House
When children are asked to draw a house, they draw a simple five-line representation that consists of a rectangle and two squares.
Regardless culture and different architectural references that are associated with different places, this representation of a house is universal because it represents the idea of a safe shelter that protects us from the surroundings. Filipe drew inspiration from this abstract perception of a home to create his simple yet sophisticated design.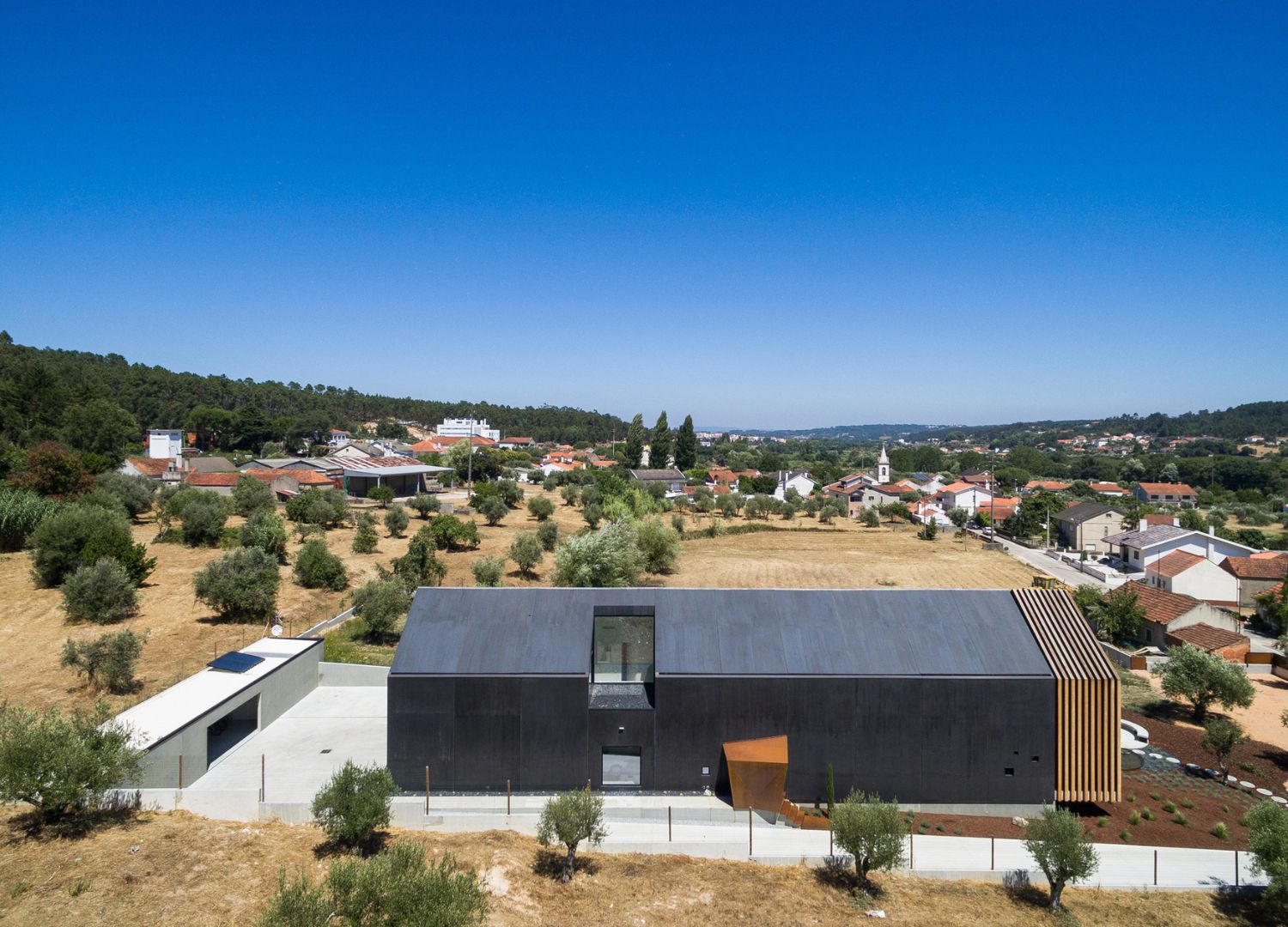 Developing the idea
House in Ourém by Filipe Saraiva was developed using the modular composition principle. This allowed the architect to create a strong rhythm in the house's façade and roofing system.
Since the house is composed of repeated modules, pre-fabricated black concrete panels were used. Using such material has a dual benefit of reducing maintenance costs as well as helping the house integrate with its beautiful natural surroundings.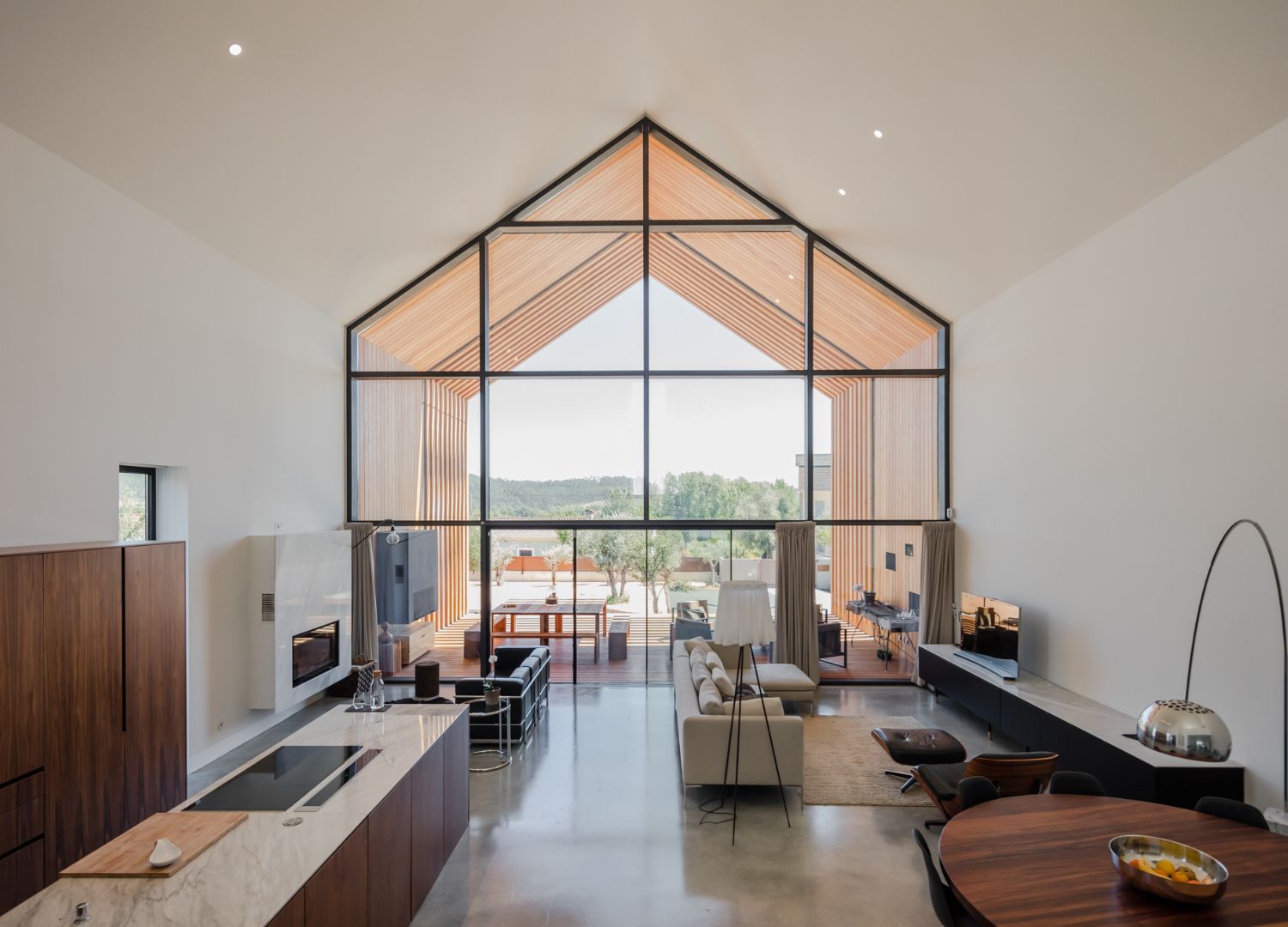 The house's interior has an open plan and multilevel areas that facilitates interaction between the house's residents. A dominant use of white color and wood materials is a feature that characterizes the House in Ourém's interior. The white color gives the house a minimalist, modern feeling while the use of wood helps to give the place an overall cozy feeling.
Despite its deceptively simple shape, this house responds well to its surroundings, the strong inclination of the site and offers a relaxing and inspiring space that makes a great family residence.