Furniture design
Form and function from materials & processes: Hsiang Han Design boundless creativity
Hsiang Han Design unlimited approach to materialization allows to create unique designs by using a wide variety of production processes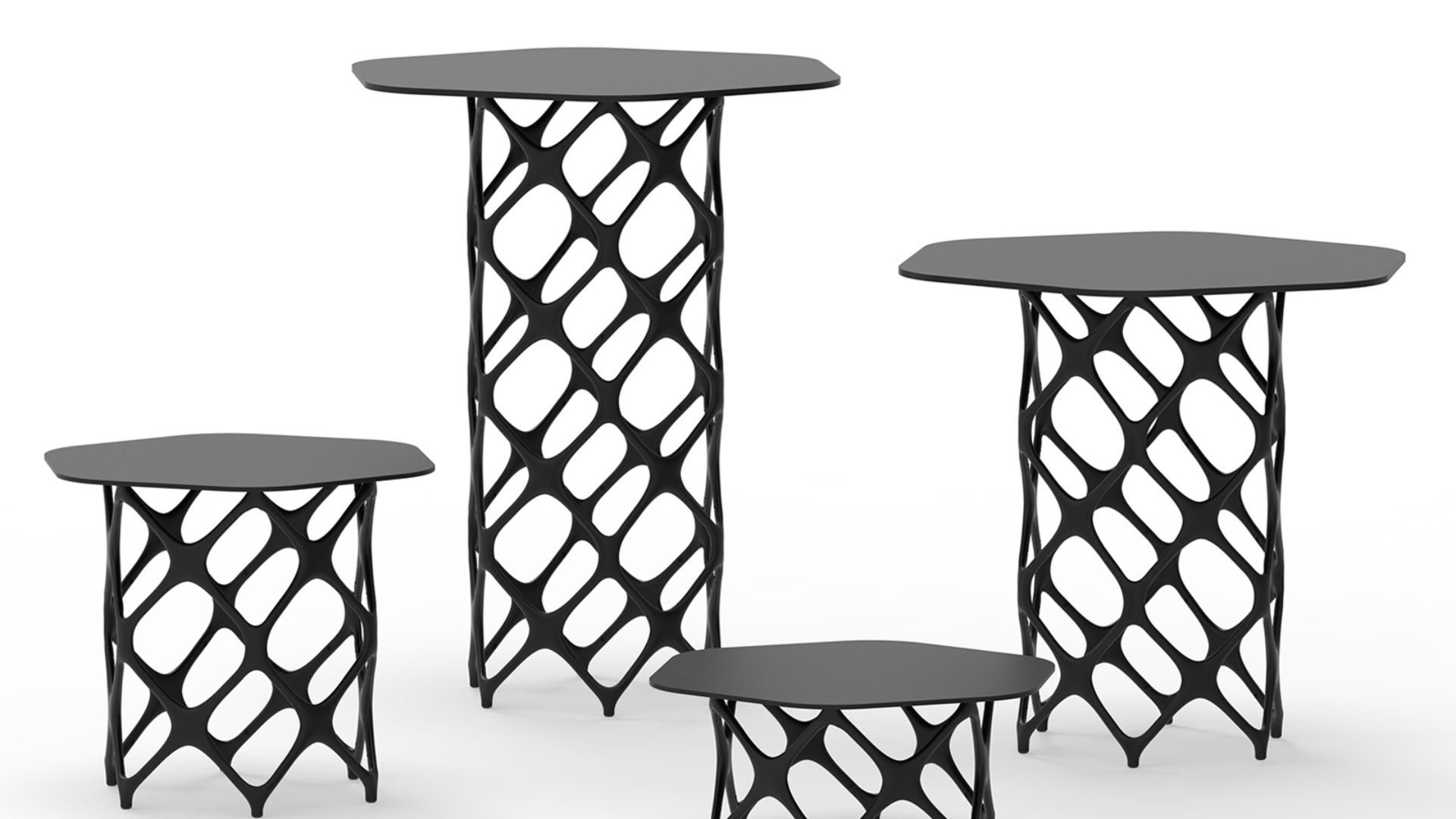 Located in Taiwan and Milan, Hsiang Han Design combines the best of both worlds to create and bring to life unique design pieces, with the characteristic style that identifies Hsiang Han.
Founded in Taiwan in 2017, this studio makes the most out of this location by allocating its manufacturing to this incubation territory where innovative technologies, materials and craftsmanship knowledge allow to produce the unique designs from Hsiang Han in an explorative, experimental way. The studio in Milan came later in time as it allowed the studio to expand internationally and create unique connections by setting itself in one of the design capitals of the world.
In this interview, Hsiang gave DesignWanted an insider look at how his designs come to life: from ideation to manufacturing processes, and the different materials he has worked with. While Hsiang Han's designs are inspired by nature, the physical expression is identifiable by its unique style and it is vastly variable on materiality, as it is the material that is given by the design and the function itself.
Among a vast collection of designs, Hsiang Han Design will present 13 pieces in Milan Design Week 2023.
Who is Hsiang Han? How did the journey for a multidisciplinary design studio based in Taipei and Milan begin?
Hsiang Han Hsu:
"Hsiang Han is an industrial designer from Taiwan who grew up surrounded by the traditional manufacturing industry environment; this is the main reason why his design expresses deep desire and energy in exploring manufacturing processes and material characteristics.
His design studio was founded in Taipei in 2017 making use of multidisciplinary Taiwanese manufacturing industries to create design projects and artworks. From the beginning, the studio participated in various exhibitions exploring development possibilities in international cities around the world, passing through Tokyo, New York, Paris, etc., to later arrive at Milan Design Week, the stage where the studio started its connection with the world."
Why Hsiang Han Design, why focusing on exploring nature to combine with process & material?
Hsiang Han Hsu:
"Nature is extremely and infinitely charming. Hsiang Han Design gets inspiration from logic and contexts of nature, transforming a natural element into an object through manufacturing processes and materials, and through this, creates completely new connections and emotions between human beings, objects, and nature. This is the core concept of Hsiang Han's creations.
The design range of the studio covers lighting, furniture, installation, collectible design objects and limited-edition art pieces, and it is specialized in cooperating with different fields (plastic, 3D printing, glass, metal, wood, marble, ceramic, etc.), dedicated to researching materials and production processes in order to create further possibilities and value of products, craftsmanship and industry innovation."
Hsiang Han Design products have an identifiable style characterized by their organic shapes, how would you describe the identity of the brand and its products?
Hsiang Han Hsu:
"We believe that nature, human beings, and manufacturing processes can create connections and emotions.
When we conceive a project, we primarily think about which feelings and function this design may bring to people, and then search the inspiration from nature and its connection with manufacturing processes and material characteristics, to finally generate an organic shape of both emotion and function."
Having created multiple projects with a variety of materials, fabrication processes, and finishes, what would you say is your favorite material to work with and why?
Hsiang Han Hsu:
"For us, every material has its own unique characteristics, so actually, we don't have a favorite one.
We face every creation by searching for the material and manufacturing process that matches better with the design idea, and through it expresses its essence and charm. This is the most challenging part and at the same time, the part that we care about most."
The design studio is based in both Taipei and Milan, what are the challenges and benefits encountered when working from two different places in the world?
Hsiang Han Hsu:
"We believe that for every designer, having a true feeling for details is a very important part of the creation process. International cooperation usually means that we cannot feel and realize the actual prototyping details the first time; we have to accept the different time zones, and the process follow-up needs to be done through video-calls. How to refine the details and communicate in the most precise way is a big challenge and a constant learning curve for us.
There is a rich industry manufacturing culture in Taiwan, and that is why it is a great incubation territory for product design and innovative technology research, where we can create projects of various technologies and materials.
Milan is one of the best stages in the world, where design projects and designers have chances to develop connections and cooperation."
Modularity is a recurrent element of the collection of Hsiang Han Design, is that something that is considered an innate element of your design process?
Hsiang Han Hsu:
"For us, modularity is a smart design mode but not a necessary element. In our modular designs, we reflect on how to maximize the value and possibilities of a design, and how to extend the life circle of a product, further, to minimize the costs and waste when prototyping and producing it.
We aim to use a modular system that is environment, producer, and customer friendly while creating artistry and function through design."
The "Terrain" sculpture wall installation has components that can be used to create different configurations, besides this, its fabrication process makes it an entirely circular product. Could you explain to us how it is produced and why is it circular?
Hsiang Han Hsu:
"TERRAIN is a sculpture wall installation created to explore the relationships between people and space, between nature and technology. Walking along the installation, people can experience various perspectives through the visually profound effect given by the holes in the wall, while also having completely new dialogues and interaction with the space around and with the installation itself.
The inspiration comes from natural terrains such as rock caves and canyons, formed layer by layer as time goes on, which is exactly the same logic and principle of 3D printing.
The intention is to create a terrain-like wall installation simulating a natural rock texture through this technological manufacturing process.
This is a co-branding project of HSIANG HAN DESIGN from Taiwan and Italian CARACOL robotic 3D printing company, using recycled PP plastic, and printed by large scale 3D printing technology. With this project, we desire to integrate technology and the circular concept through artistic creation, and through this, to rise the value of artistry and recycling, giving waste a new life, full of its unique vitality."
Among your collection of glass objects, the "Ripple" tray makes use of the artisanal process of glass in a casting mould. What are other glass processes you have worked with?
Hsiang Han Hsu:
"These glass objects are done in cooperation with the Taiwanese recycled glass factory "Spring Pool Glass". After having researched the glass production and recycling process, the design focuses on applying craft techniques and characteristics of glass itself to create a product which is not only functional but also expresses the charm of the glass.
Glass is a material full of life and vitality. We explore the charm of imperfection in organic veining texture through RIPPLE. We reflect the affinity and tacit agreement between people, and the relationship between time and temperature through MOZHU.
We experience the combination possibility of foaming glass and lacquer craftsmanship through CAVE."
We are excited to see the Hsiang Han Design exhibition in the upcoming Milan Design Week 2023. What should visitors expect from this exhibition? Moreover, what are the next steps for the studio?
Hsiang Han Hsu:
"Hsiang Han Design will exhibit 13 design projects at Milan Design Week, including lights, furniture and sculpture installation come from cooperation with different brands, manufacturers, material suppliers, and craftsmen.
Starting from this year, Taiwanese brand UNOBJECT and Hsiang Han founded an artistic furniture design project based on Taiwanese craftsmanship and manufacturing industries.
In the meantime, we are preparing the participation in Biennale di Venezia, where we are planning an exhibition to explore the life circle through recycled glass."