Furniture design
Arch furniture collection by Studio Corkinho
Project selected among the 10 must-see exhibitions in the 5VIE design district, for our DWalking guide dedicated to Milan Design Week 2022.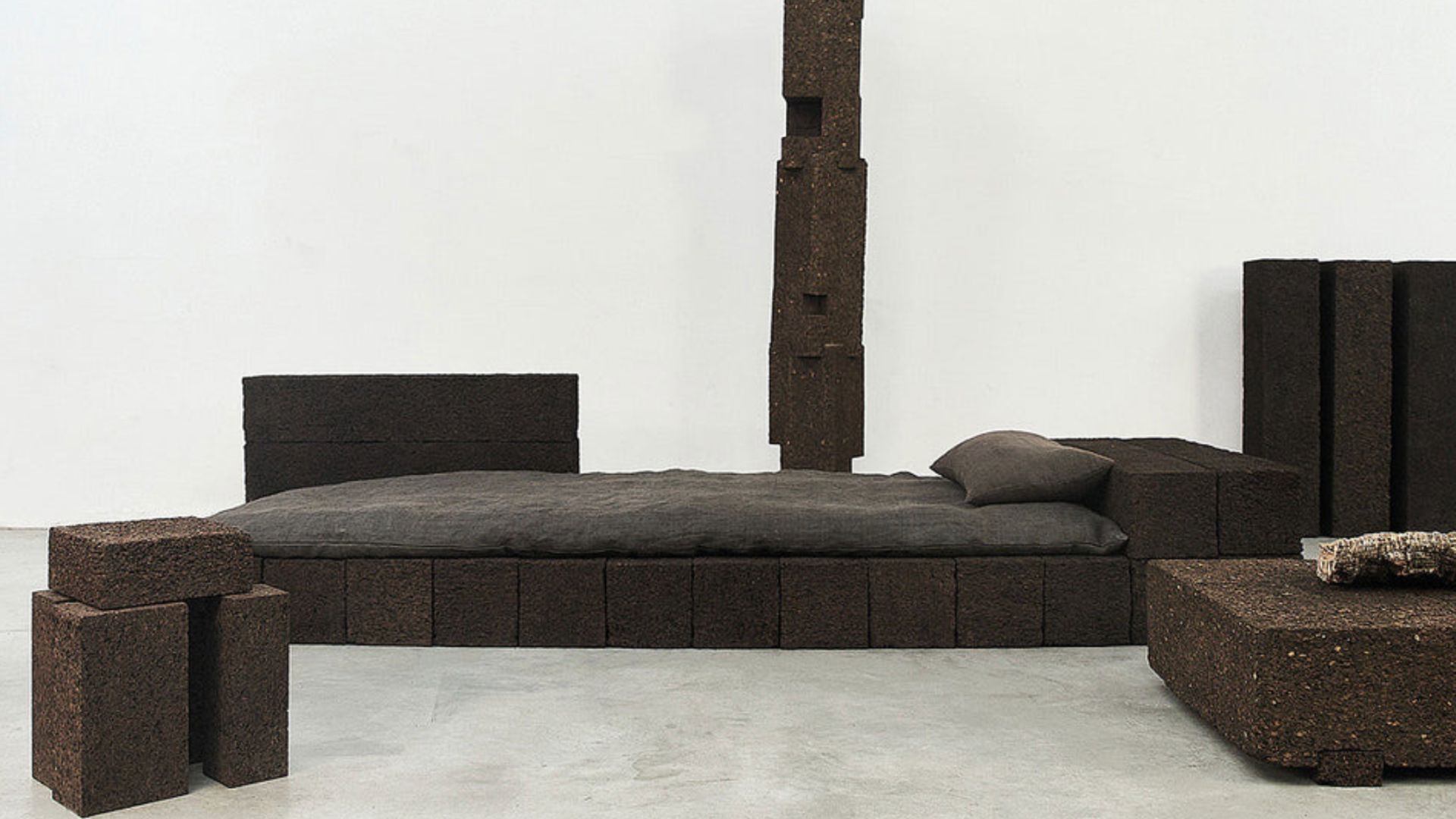 Download our DWalking guide (pdf, mobile-friendly) with all the info for visiting.
Arch is a collection of burnt cork finishings and solids to apply in interior and furniture design.
It is composed by architectural surfaces sourced from burnt cork bark to create a calming, sensorial atmosphere strongly connected to Mother Earth and nourished by the benefits of cork's versatility.
The material's visible tactility and unique patina are combined with inherent features like thermic improvement and sound absorption to guarantee a state of personal wellbeing, sustainable living and inner stillness.