Furniture design
Arch furniture collection by Studio Corkinho
Project selected among the 10 must-see exhibitions in the 5VIE design district, for our DWalking guide dedicated to Milan Design Week 2022.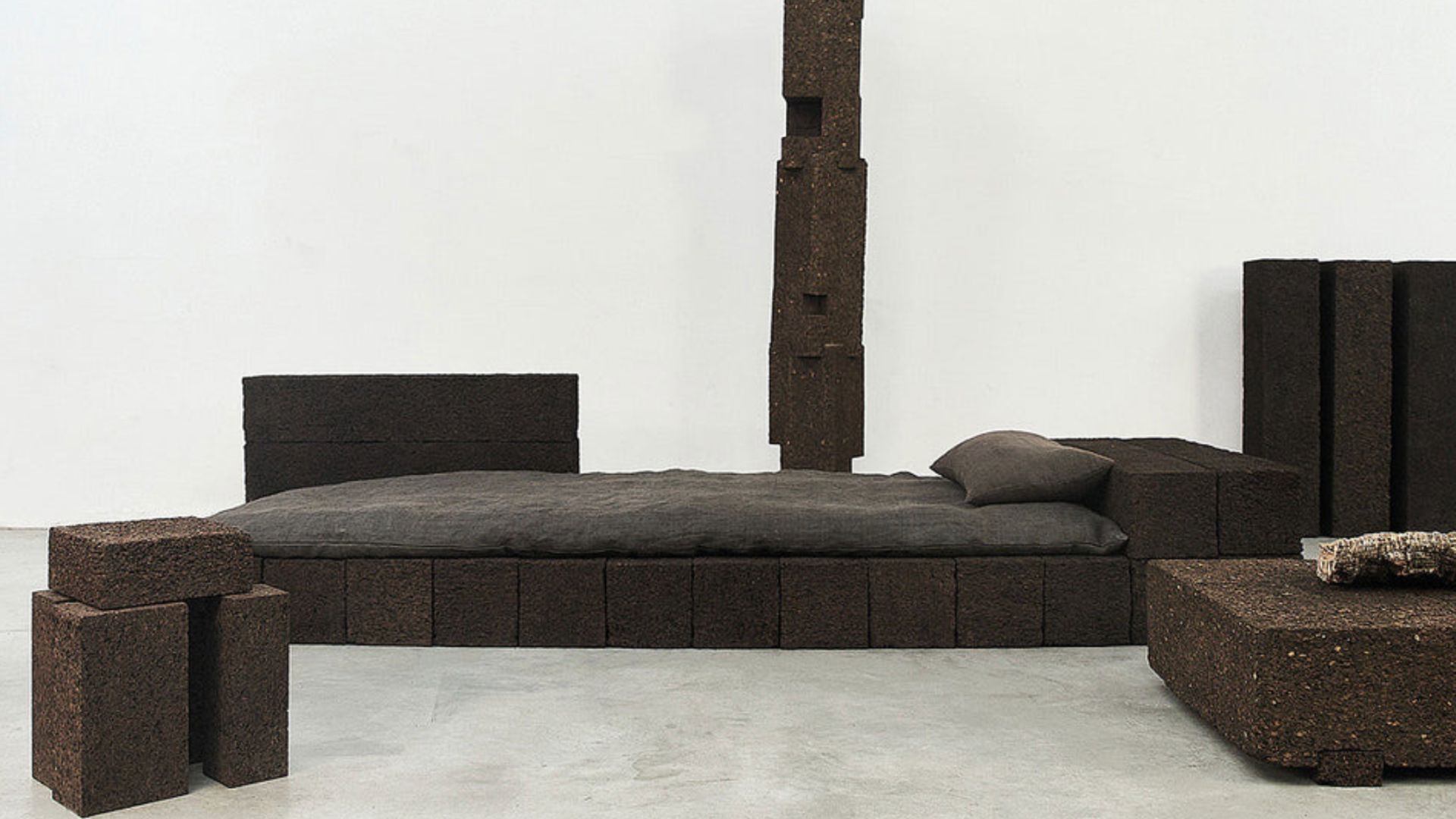 Arch furniture collection is made of burnt cork finishings and solids to apply in interior and furniture design.
It is composed by architectural surfaces sourced from burnt cork bark to create a calming, sensorial atmosphere strongly connected to Mother Earth and nourished by the benefits of cork's versatility.
The material's visible tactility and unique patina of the Arch furniture collection are combined with inherent features like thermic improvement and sound absorption to guarantee a state of personal wellbeing, sustainable living and inner stillness.
Studio Corkinho is a multi-disciplinary design practice based in Antwerp / Belgium, aiming to elevate stillness in contemplative atmospheres.
They design limited editions within the fields of objects, furniture, and create contemplative atmospheres for interiors and micro-architecture.
"We work from the harbour of Antwerpen, in the wild nature in Sweden, under the cork oaks in Portugal, wherever an opportunity takes us – our showroom is global and within all our clients." say the two founders Cédric Etienne (1980) & Klas Dalquist (1973), a belgo-swedish design duo that started with a simple idea about how to ennoble reclaimed cork bark.
In the Portuguese hills of Alentejo, the idea for Studio Corkinho was born. Witnessing the stillness of a cork harvest and the age-old tradition.
Fascinated by the hidden power of silence, Studio Corkinho engages how to curate stillness and bring a deeper meaning back into spaces.