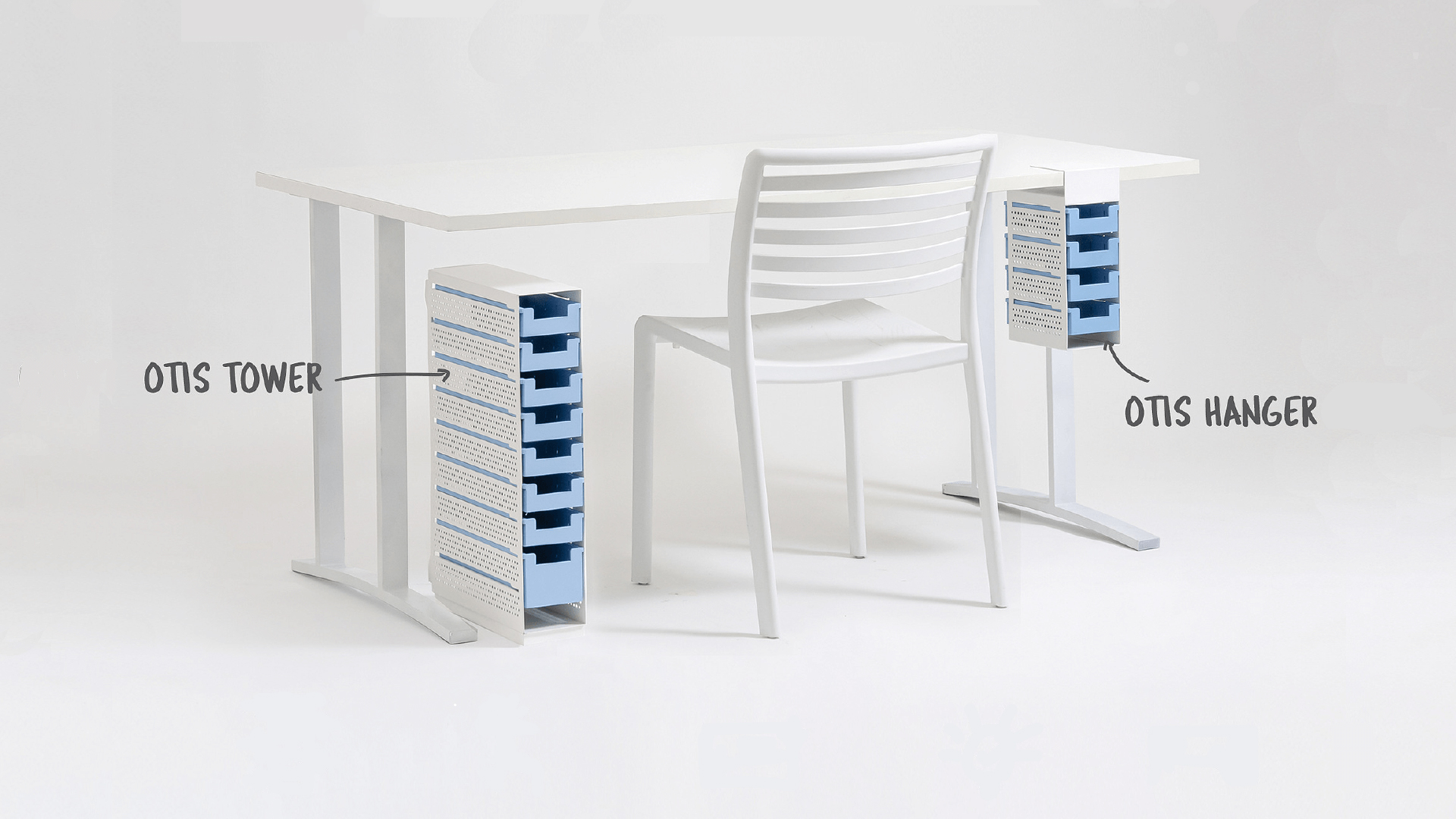 Having Otis Rack, a system of adjustable trays that can be configured helps keep your desktop work surface clear.
Cluttered desk drawers are a problem we are all too familiar with. According to an independent study, they affect up to 90% of us and are linked to higher stress levels and overall lowered productivity.
Sorry for bringing that to your attention. If it's any consolation, we also want to tell you about a potential remedy to this problem. The truth is, cluttered desks are often cluttered with odd trinkets and smaller office supplies, which requires a solution to their size.
That's where Otis comes in—a unique desk organizer designed by Miami-based studio Practiko, which combines a compact and space-efficient design. It centers around a slimline housing called the Otis Rack, which allows the user to personalize their storage system according to their preference.
A removable tray system lets users easily transition between different work modes, swapping out trays and creating personalized storage units, which can be removed and used as desktop organizers.
Otis comes in four colorways including all monochrome options and drawers in accent shades of blue and yellow. It's available as a hanger of drawers or a tower organizer designed with smaller desks and smaller items in mind. Flexible interiors take advantage of their entire volume to maximize space usability whilst minimizing the product's overall footprint.
Looking for more products for a better-organized workspace? Check out The 2ORDE desk organizer that makes working from home easy.
The Otis tower is made from powder-coated steel with perforated detailing and high density recycled propylene trays. Meanwhile, the Otis hanger employs a similar design but with a non-slip rubber top surface, which attaches to the tabletop of standing desks.
Based upon the Otis Rack, both models can be used independently or combined to create different configurations including smaller capacity or higher capacity setups. Either way, the final result is a clever desk organizer that provides better segmentation and faster access to your things.
Discover more successful crowdfunding projects, don't miss Concentrated shampoo sticks are the future of personal hygiene.