Furniture design
This sculpturally shaped side table serves as a book rack
Deniz Aktay crafts Bookgroove – a unique piece of furniture effortlessly enriching both classic and modern interiors.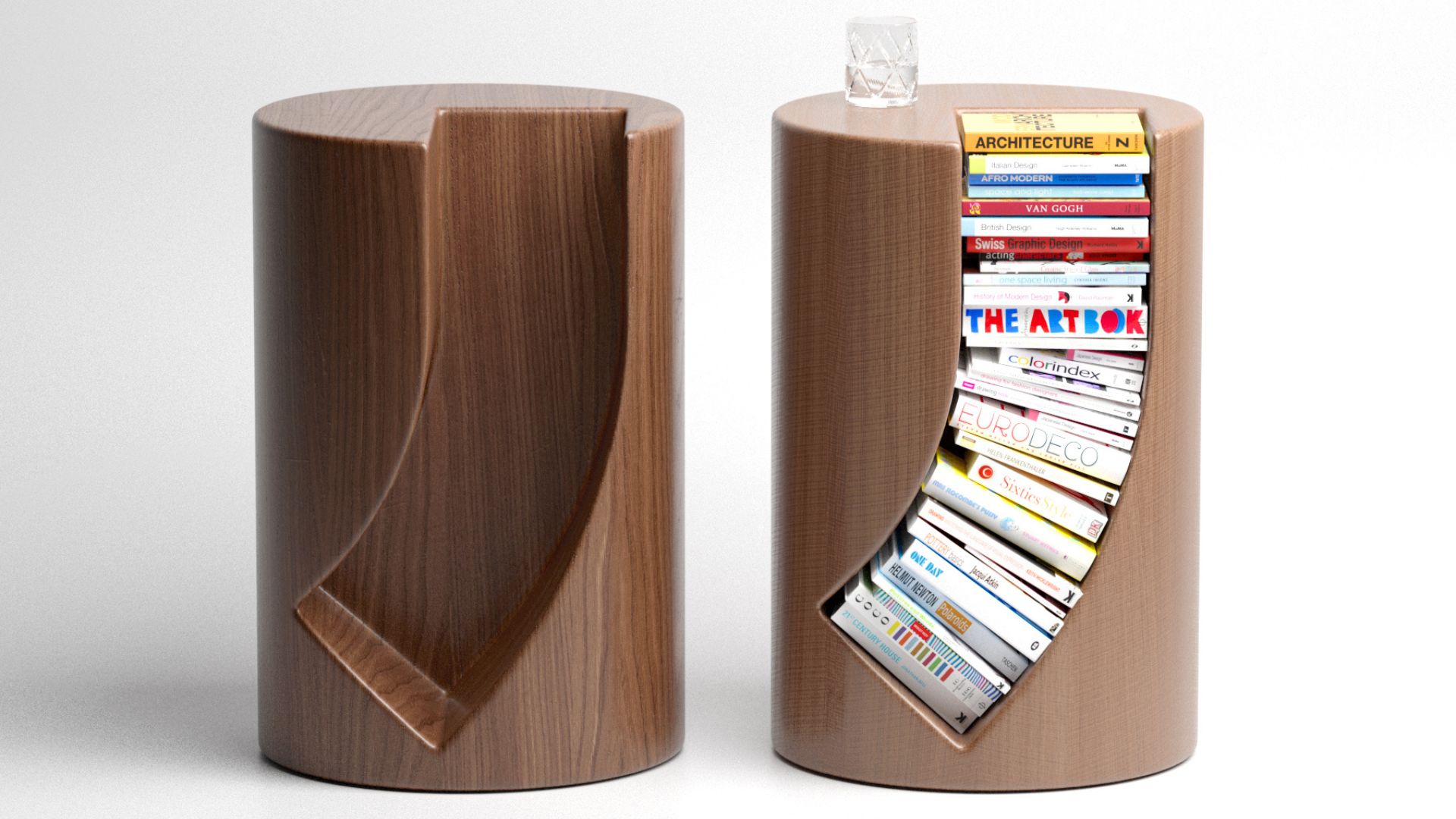 Effortlessly enriching both classic and modern interiors – Germany-based designer Deniz Aktay innovatively crafts 'Bookgroove' – a multifunctional sculpturally shaped side table that also serves as an eye-catching book rack.
"During my studies and work experience – the detailed aspects of creating have been vital in my creative process. The more I focused on making furniture and objects, the more my enthusiasm grew!
Good design for me is finding the right harmony between material, proportion and functionality. Considering all these aspects – crafting a new piece is an interesting challenge every time!" says Aktay.
Minimalistic with a warm wooden Scandinavian aesthetic – this extraordinary book rack side table is cylindrical in shape brilliantly featuring a storage section to house one's favorite books.
With its one-of-a kind eclectic compact form it doesn't take much space and is an allrounder at once.
"I came up with Bookgroove because I absolutely love pieces that embody more than one function and what I truly like in this design is its compactness!" he adds.
[ Read also Deniz Aktay and the potential of hyper-realistic furniture renders ]
A long deep and beautifully curved groove cutout from a solid wood cylinder is the main feature of this hybrid piece of furniture.
The groove is skillfully curved to seamlessly highlight and emphasize the roundness of the cylindric main part – so it harmoniously fits in its overall shape and appears like it's a constant movement.
"Its fully cylindrical shape can be restored by filling it up with one's favorite books – inviting one not only to store books but also decorate the table with it. The books and wood become one once it's fully loaded!" says Aktay.
[ Read also Deniz Aktay's Slide Table reduces waste with clever design ]