Visual design
Deniz Aktay and the potential of hyper-realistic furniture renders
Aktay's renders don't just 'look good'—exploring a diverse palette of materials, it doesn't matter whether it's wood, metal, glass or plastic, his images are impressively hyper-realistic and always ultra-detailed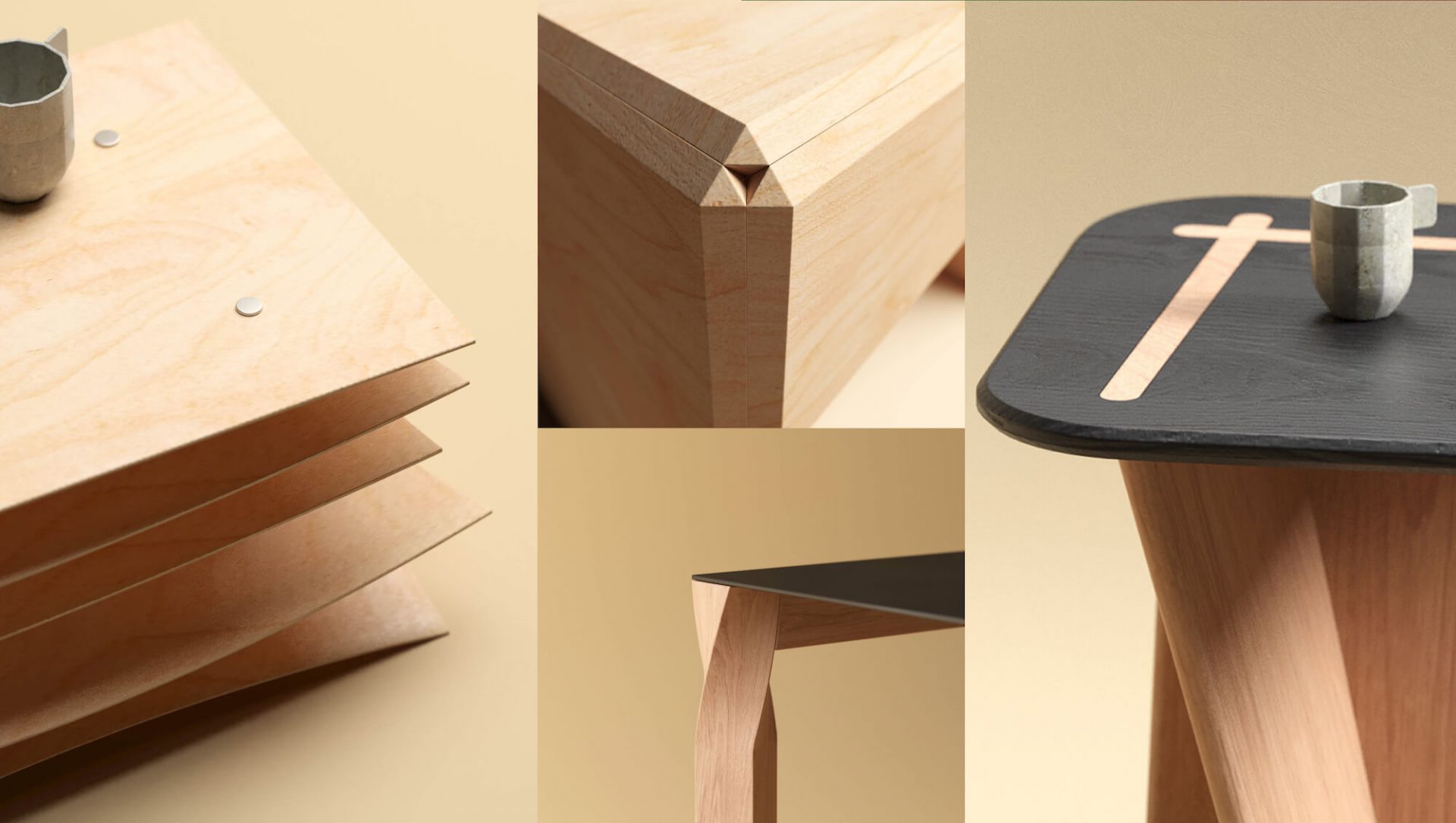 "Designing a new piece is an interesting challenge every time," says furniture designer Deniz Aktay whose renders are some of the best we have seen so far. He represents a generation of digital-savvy designers equipped with the technical know-how when it comes to CGI and virtual reality.
As software has evolved, hyper-realistic renderings have too—and by adjusting lighting and shadows, roughness and reflections, combined with precise camera positioning, designers can realise a vision of a product that looks like a real photograph.
"I have always been fascinated by architectural exterior and interior visualisations and 3D modelling," Aktay says. "At first, it felt so relieving to just create objects without worrying about how to realise them in the real world. This approach allows you so much freedom in designing which is necessary to come up with new ideas."
Deniz Aktay publishes his designs daily on Instagram, which he only joined in 2020 but has already amassed an impressive audience
"It is obvious that sometimes people want to escape from reality, especially now, as serious problems like the climate crisis and pandemic are controlling the world," he says. "These animations and renderings, whether they are showing surreal or realistic scenarios, are a welcome change from the daily routine."
But it's not just Instagram users he's there to impress (follow his page here). Aktay understands the power of social media as a place to be noticed, particularly in the case of digital renders and CGI-design. "Instagram enables designers like me to show their ideas and creativity in a generally more understandable way," he says.
[ Read also First made into a limited edition and now is produced by Moooi ]
"Up to now, these channels with millions of viewers were rarely opened for unknown artists and designers but mostly reserved for established professionals. Fortunately, this is slowly changing [and] while getting more and more visible on social media, there is the potential to attract attention from various interesting manufacturers."
Aktay graduated in Architecture and Urban Planning from the University of Stuttgart in 2012 and while he might be an up-and-coming designer, he's already established himself as a furniture rendering superstar. It's the perfect strategy for someone who has endless ideas but not yet the means to realise all of them.
"My visualisations are a cost-efficient way to get them reviewed and checked. Mostly, if they look good in the renders, they also look good in real life," he says. 
Aktay's renders don't just 'look good'—exploring a diverse palette of materials, it doesn't matter whether it's wood, metal, glass or plastic, his images are impressively hyper-realistic and always ultra-detailed. "Over the years I came to the conclusion that a good design is defined by a fine detail or a total of fine details," he says.
A particular area where he excels is joinery, as illustrated in the details of his Triforce side table, or the perfectly curved woodwork of the 'NomNom' coffee table: "I designed a very simple but smooth detail and I rendered an image of the joint where one of the cut-out cylindric legs links with the tabletop. In my opinion, this contrast qualifies for a good visualisation."
[ Read also Join us behind the scenes of Tom Dixon's Fat chair 3D film by Jonathan Formento ]
Details like this are informed by Aktay's research thanks to an 'antenna for nice shapes and good proportions' as he describes it. Constantly on the lookout for inspiration online, he uses  Maxon's Cinema4D and Corona Renderer to turn what's in his head into a 3D model but the process isn't entirely digital. Before embarking on a rendering, Aktay likes to sketch his concepts.
"Here it is important to relieve yourself from geometrical and perspective correctness and to sketch freely. Your drawing doesn't demand perfection but helps you in finding ideas." Once the drawing has been translated virtually, the next step is a little more complex. 
"If I like the concept, I will try to visualise it in a real environment – which is also the most challenging part. How do you transmit your idea to the viewer or manufacturer? Which perspective is the best, which part or detail do you want to show and which not? For me, these decisions are the most demanding."
"Over time I figured out that good design means for me finding the right harmony between proportion, material and functionality. This goes with my demand for simplicity, originality, proper element joining, detailing and appropriate use of the materials involved."
"Of course, now that I want to see my objects being realised, I need to develop a sense of the possibilities and limits of the technical and manual aspects but I still benefit from the playful and nearly unlimited freedom every time I start designing in 3D."