Furniture design
Kartell, bringing innovation home since 1949
While the world swears off plastic, Kartell has found the right formula: to produce not only high quantities but also high-quality durable, recyclable, plastic design pieces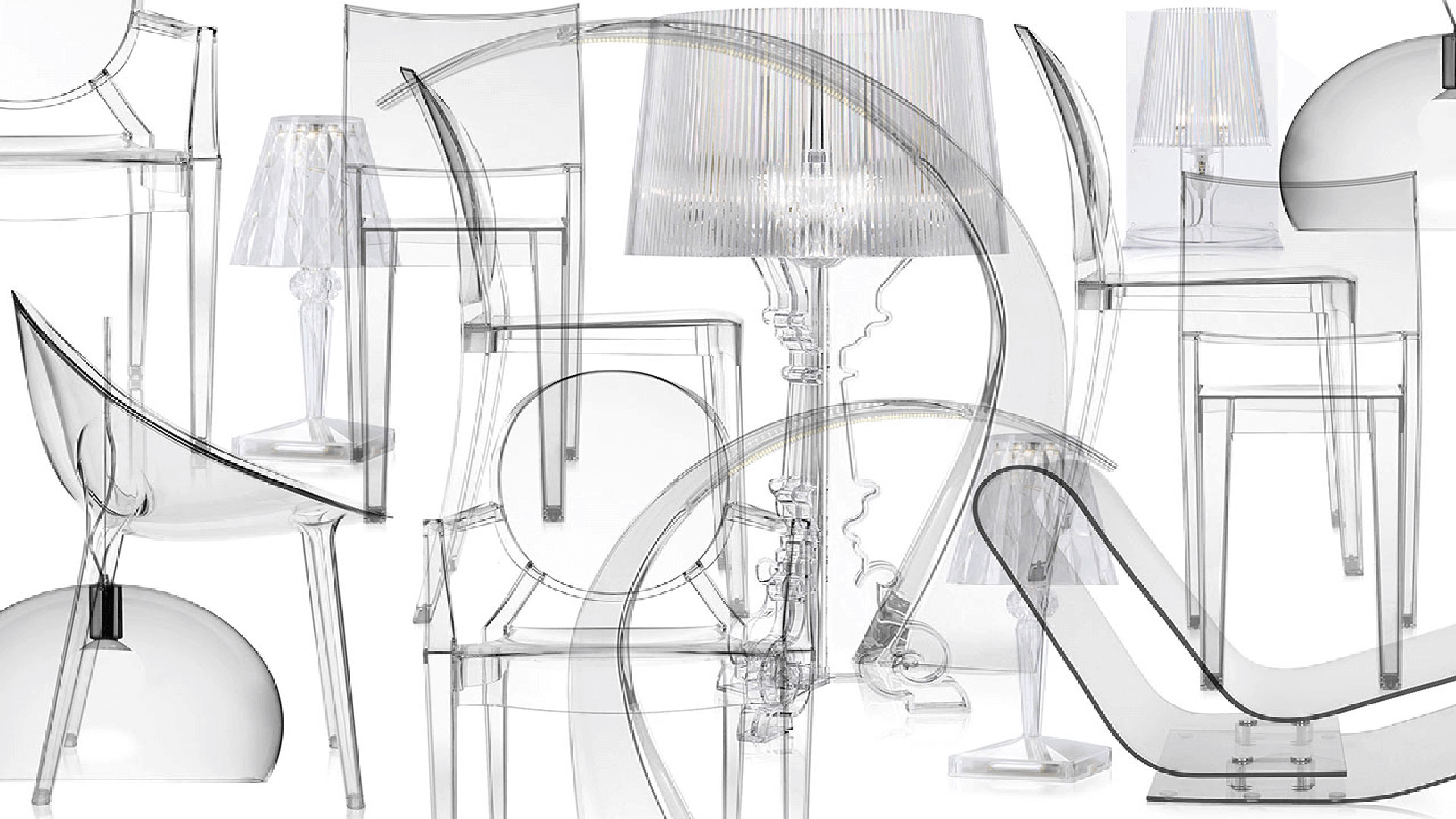 A young chemical engineer had a dream:  to turn a popular, disregarded material, used at the time for everything that wasn't considered 'noble', into the quintessence of fashionable design. This is why Kartell was born.
Giulio Castelli and his wife Anna Castelli Ferrieri wanted to produce light and cheap objects, intermediate solutions between technology and design.
They started with a ski rack and ended up founding a brand that today is found in more than 50 museum collections – including on its own: Kartell.
So young, colored, and funny that it's hard to believe that Kartell has more than 70 years of history.
The company, which gained international recognition and fame in the '70s, established throughout its history long-lasting collaborations with international designers such as Antonio Citterio, Vico Magistretti, Ron Arad, Marcel Wanders, and, of course, Phillippe Starck.
Philippe Starck for Kartell
Not only is Phillippe Starck the man behind some iconic Kartell's pieces, but he is also responsible for the first transparent chair in the world: La Marie.
Molded for the first time in 1999 in one piece of polycarbonate, it is a precursor of another Kartell's classic, the Ghost chair, which soon became the world's best selling chair.
20 years later, Kartell and Phillippe Starck introduced A.I., the first chair created by artificial intelligence in collaboration with humans, using the least amount of material, 100% recyclable.
[ Curious to know more about iconic design brands? Don't miss Brand Story – Flos ]
The Gnomes
Neither Kartell nor Starck ever took themselves or their designs too seriously. No surprise, then, that they managed to bring a kitschy garden gnome into the most stylish houses: a humorous, colorful character that is happy to function as a coffee table or as a stool, when needed, available also in total gold or black, for a more minimalist touch.
Mr. Impossible Chair
It's all in the name: it seemed impossible to unite two oval polycarbonate shells without using any glue.
It was Phillippe Starck, once again, who found a new solution: thanks to the invisible laser welding of the four transparent legs, the colored chair seems to hover in the air.
Bourgie Lamp by Ferruccio Laviani
Combining classic, baroque style with modern polycarbonate, the Bourgie Lamp has an inimitable – yet highly copied – eye-catcher design. A standing sculpture that, when turned on, creates never-ending reflections through the pleated lampshade.
The oneiric reinterpretation of the abat jour is available in bright colors as well as gold, black, and, of course, transparent.
Componibili by Anna Castelli Ferrieri
These modular elements with holes have a 60's appeal, but their versatility and functionality make them timeless, more than half a century after their debut.
Designed by Italian architect Anna Castelli Ferrieri, the Componibili system is available in a multitude of colors and in a – less iconic – squared version: the wheels make it possible to change the positions of the storage units, according to the user's needs and desires.