Furniture design
A breathtaking product that narrates stories of futurism and naturalism intertwined
Born out of mixed interests in nature and science fiction, Batten and Kamp fabricates a plywood and granite lounge chair – Origin.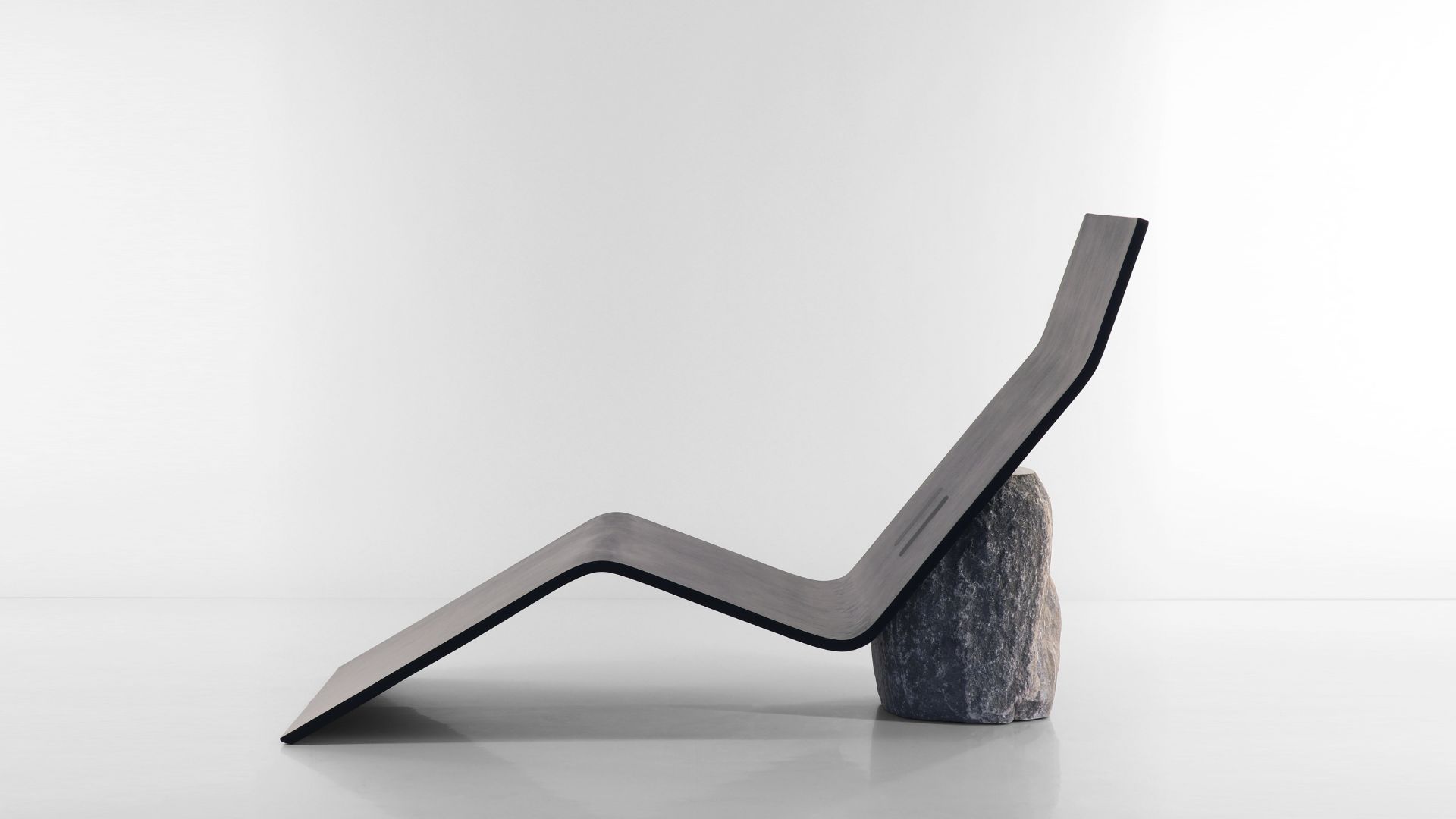 Hong Kong based design art duo, Alexandra Batten and Daniel Kamp of Batten and Kamp skillfully craft 'Origin' – an alluring organic lounge chair featuring a jet black plywood that rests against a fragment of the primordial mass that connects us all.
A creative partnership – the designers brilliantly create functional sculptures, acquired and commissioned by collectors, galleries as well as clients across the globe.
This minimalistic  piece of furniture is one of the limited edition functional sculptures in their new collection – Elsewhere. 
The collection brilliantly comprises seven limited edition pieces comprising – lounge chairs, lights, sculptures and a table.
Deeply inspired by Batten and Kamp's love of science fiction mixed with their memories of the natural landscapes of their home country, Aotearoa New Zealand – Elsewhere is a collection of future primitive functional sculptures.
"We always imagined Elsewhere to have been created by a curious creature from another world or another time.
Perhaps, one that stumbled upon records of earth and was taken by the strange and beautiful forms of its nature.
In this fictional other-world – sculptures are constructed from archived forms, fragments of earth civilisation – branches, robotic arms, Noguchi legs.
Our natural environment is monumentalised, frozen in stone and metal. Objects at once familiar and alien, occupy ethereal, vacant landscapes" says the duo.
These minimal yet surreal objects are made using an eclectic mix of materials and processes including – cast aluminum, bent plywood and acrylic, digitally printed silk, hand blown neon, found boulders as well as 3D printed titanium.
Origin features a minimal and earthy jet black plywood seat mounted to a raw granite boulder – "we always imagined Origin sitting on a windswept coastline of New Zealand staring out into space" the duo adds.