Furniture design
Furniture maker Prostoria celebrates ten years of championing Croatian design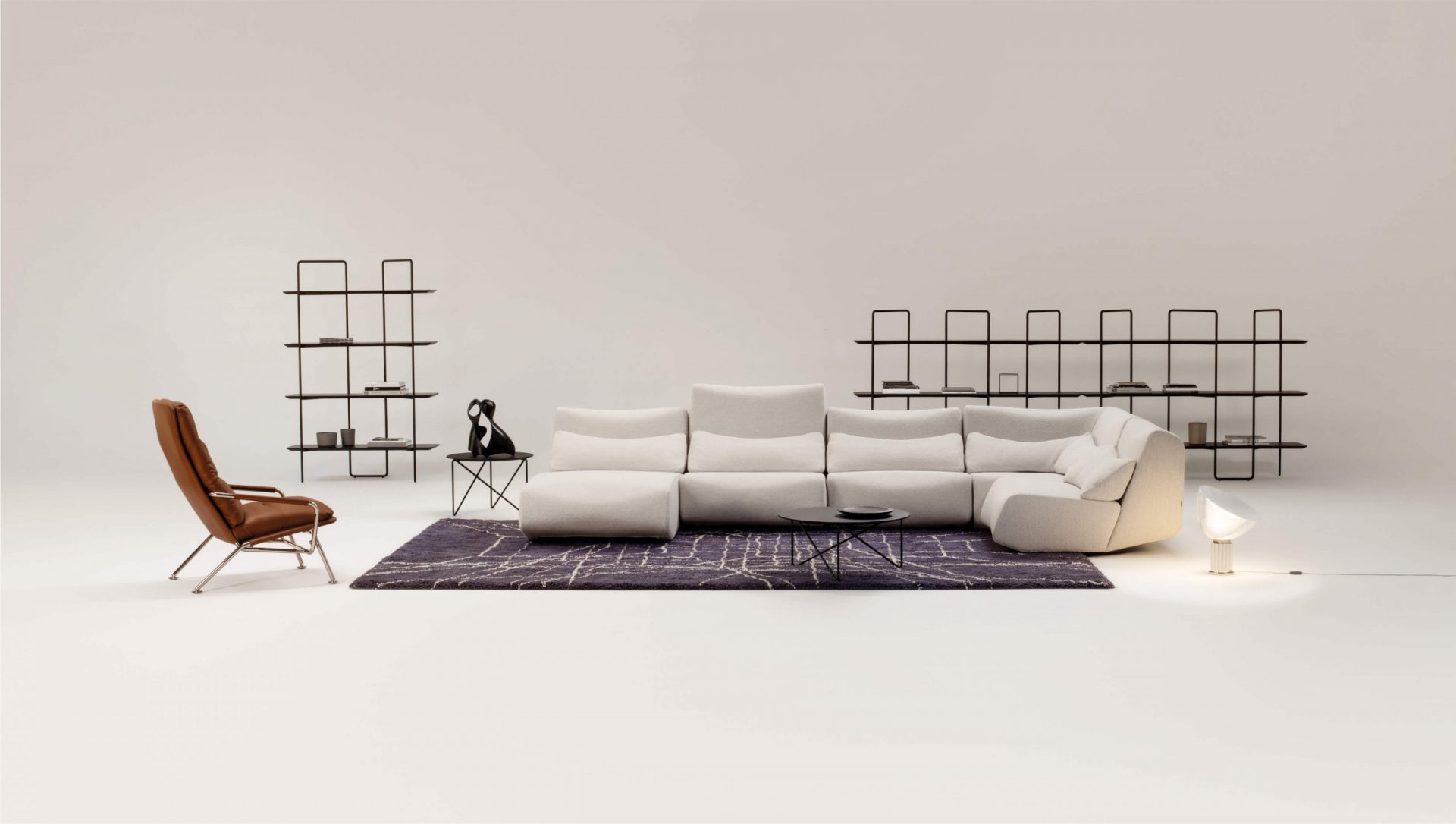 In the decade since Prostoria introduced itself it has perfected a minimal aesthetic, a sustainable practice and a one-of-a-kind collaborative approach.
It's unfair to introduce Prostoria as a Croatian furniture brand—not because it isn't one, it is—but because it's more than that. Since 2011, Prostoria (Croatian for "room") has been developing an integrative approach, functioning as more of a collaboration platform between its production line and a portfolio of talented designers from its native enclave.
Technically, it's a little earlier than 2011. Prostoria was established as a new phase for furniture company, Kvadra, which is lauded as the first flywheel of industrial furniture in Croatia. It was founded back in 2008 but following the commercial success of its upholstered furniture, decided that a change of name was in order, signalling a new focus on diverse product lines and an entirely new approach.
Dedicated to research-based design, during its first ten years the company switched from artisanal manufacturing to large-scale industrial production. Prostoria took the course of a "design-led company", a term that is often thrown about, however, on this occasion is an apt description.
The Prostoria ethos: Design-led sustainability
That's because more than just a Croatian furniture brand, Prostoria is an ethos. It sees itself as a project inside of which designers can work towards shared goals, one of which is a sustainable future. Beyond the use of natural materials, this is a core value that touches nearly every aspect of production, which takes place either within the company itself or in collaboration with local cooperatives.
It also influenced Prostoria's stringent approach to waste management. Byproducts of wood, such as sawdust, are sold on to the wood-pellet industry, while small wood residues are sold locally as firewood, and metal waste is sent to a foundry where it is melted down and prepared for reuse. "When we take something from nature, we feel obliged to give something in return," explains Prostoria CEO Tomislav Knezović.
A cohort of talented Croatian designers
Other highlights include the brand's partnerships with Croatian architects and designers. Like 3LHD, Böttcher & Kayser, Filip Gordon Frank, Numen/ForUse and Sanja Knezović, all of whom have collaborated with Prostoria in its quest to create furniture that feels like 'comfort come to life'.
Numen/ForUse has helped expand Prostoria's portfolio the most. Lending its rational aesthetics to the brand's manufacturing culture, the Croatian-Austrian design collective has created several collections including Layout, with its seamlessly interconnected seats and poufs, and Trifidae, a collection of mostly vibrant armchairs defined by their triangular forms.
Its most recent contribution is Klaster, a flexible modular system made up of cubes, and its most iconic, that title goes to Polygon, which pays homage to the modernist typology of a seat. It's articulated as a series of separate elements connected by a bent tubular steel construction so it doesn't usurp space with its size.
A fan of the puzzle-like modular concept? Don't miss Summit by Snøhetta is a modern-day modular amphitheatre.
Another long-term collaborator is Simon Morasi Piperčić, Zagreb-based industrial design agency which created a versatile framework that, thanks to its modular relations, can become chairs, bar stools and tables of various heights (if you haven't noticed, modularity is a recurring theme—from its very beginnings, Prostoria has explored themes of flexibility and transformability). The result is a distinct collection of leg junctions thanks to the intertwining of steel tubes.
Prostoria revamps essential elements of contemporary interiors in accordance with its minimalist aesthetic. The same can be said for its wider collection of household objects and accessories, which includes bar stools, benches, shelving units and a flat-pack coat stand, the latter designed by interdisciplinary studio Neisako.
The name of the Simetria coat stand reflects the symmetrical construction arising from the rotation and mirroring of a single wooden part. The straight lines of the juxtaposed pyramids dynamically change the appearance of the coat stand, from static symmetry to a dynamic and vibrating form, depending on the angle of viewing.
Minimalism is the ultimate design solution according to some, don't miss Humble design – The origins and essence of minimalism.
Celebrating ten years
Over the past ten years, this cohort of designers have contributed to Prostoria's new identity, expressed through a synergy between innovative ideas, technology, craftsmanship and overall premium performance. Today those values are more important than ever, especially as this decennial anniversary appears to mark an exciting move into new markets.
At present, Prostoria exports its products to over 60 countries across 5 continents, covering 890 high-end points of sale, 42 collections and 130 different products. But there is still room to grow…
"As the pandemic has shifted the dynamics of home and work, our home spaces have become the focal points of a new search for comfort and security," it says. "Prostoria has furnished many business premises around the world, but in this new context, more and more individuals are coming to us in search of furniture for their homes."
"This opportunity to help reshape lives in a new reality is something we greatly appreciate. As have many others, we have used this period to reflect on our aims and strip ourselves down to the very essence. All the better for you to see just what we are made of."