Furniture design
This object will keep you zen even as the mercury rises
Space Available and Nano Uhero come together to sustainably craft a Meditation Chair.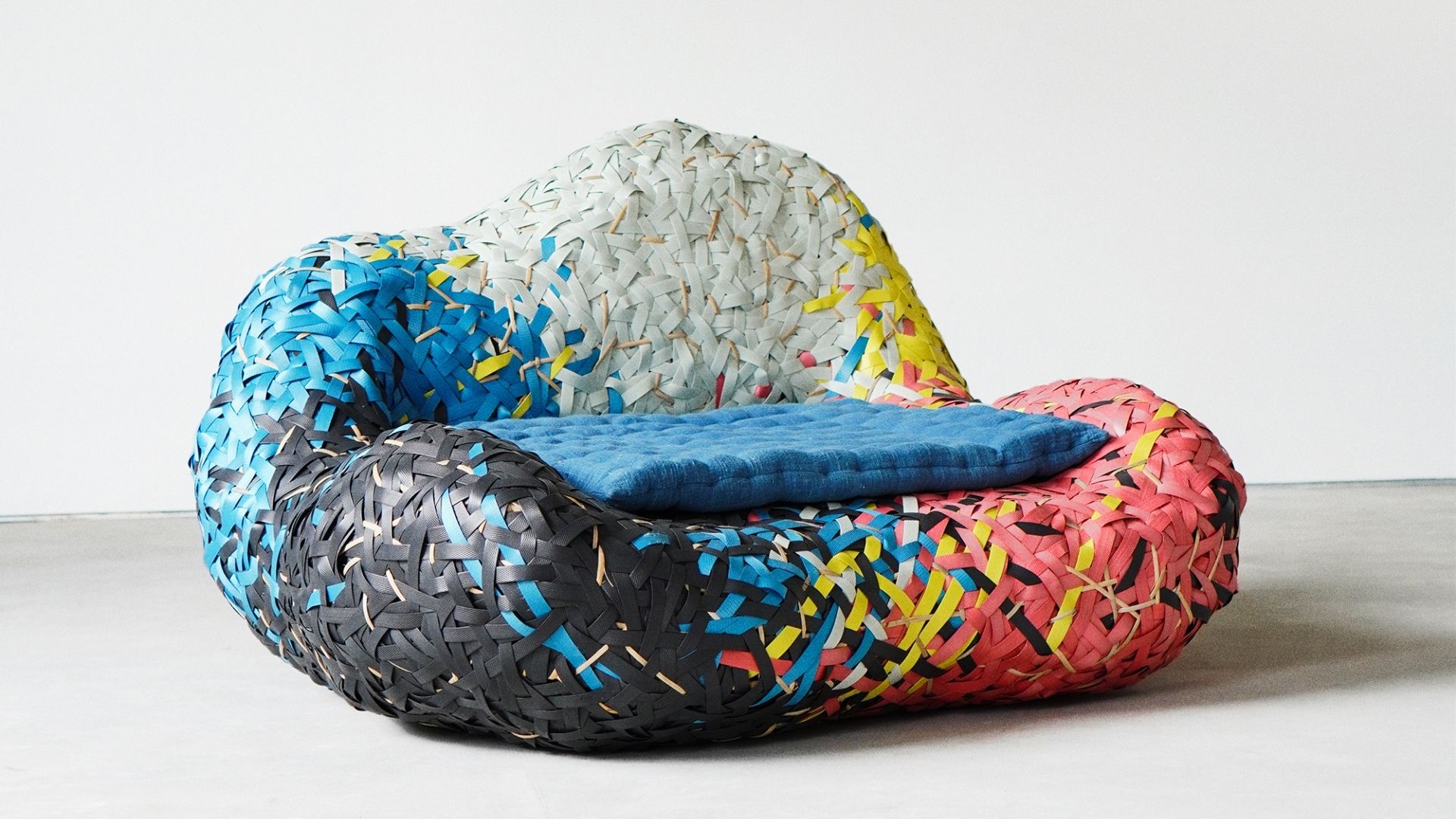 Beautifully blurring the line between art and furniture – Bali-based studio Space Available and artisan Nano Uhero design an alluring 'Meditation Chair' from 100% recycled plastic waste. 
Aiming to inspire sustainable living and create a circular future – Space Available is a multidisciplinary creative platform and ecological studio bringing awareness and long-term change via the medium of design.
"We believe that by 'making space' for yourself  – you can in turn do the same for the natural world around you. Our Meditation Chair represents this very ethos and allows one to clear the mind and make plenty of space for their wellbeing" says Daniel Mitchell, founder Space Available. 
A feast to the eyes – this colorful sculptural piece of furniture cherishes craft culture and is inspired by one-of-a-kind primitive weaving techniques.
With a futuristic approach, this organic object with an eye-catching shape is handmade from post-industrial recycled plastic, over a rattan frame.
Intricately woven by Balinese craftsman and master weaver Nano Uhero – the Meditation Chair additionally comprises a hand stitched indigo dyed cushion. 
Featuring vibrant bursts of hues – no two chairs are the same. Due to the artisanal nature of its production, each object varies in – size, shape, pattern and color.
"This chair further comes with a repair and recycling plan. It acts as a reminder that we should take care of the environment surrounding us – in response to the plastic waste crises that we're facing today globally" Mitchell adds.