Furniture design
Studio Shinyoo's striking LIN series sits at the intersection of East and West
Drawing parallels between the elevated styles of both table and house, Studio Shinyoo's LIN series highlights a universal development in construction whilst bringing together both Eastern and Western influences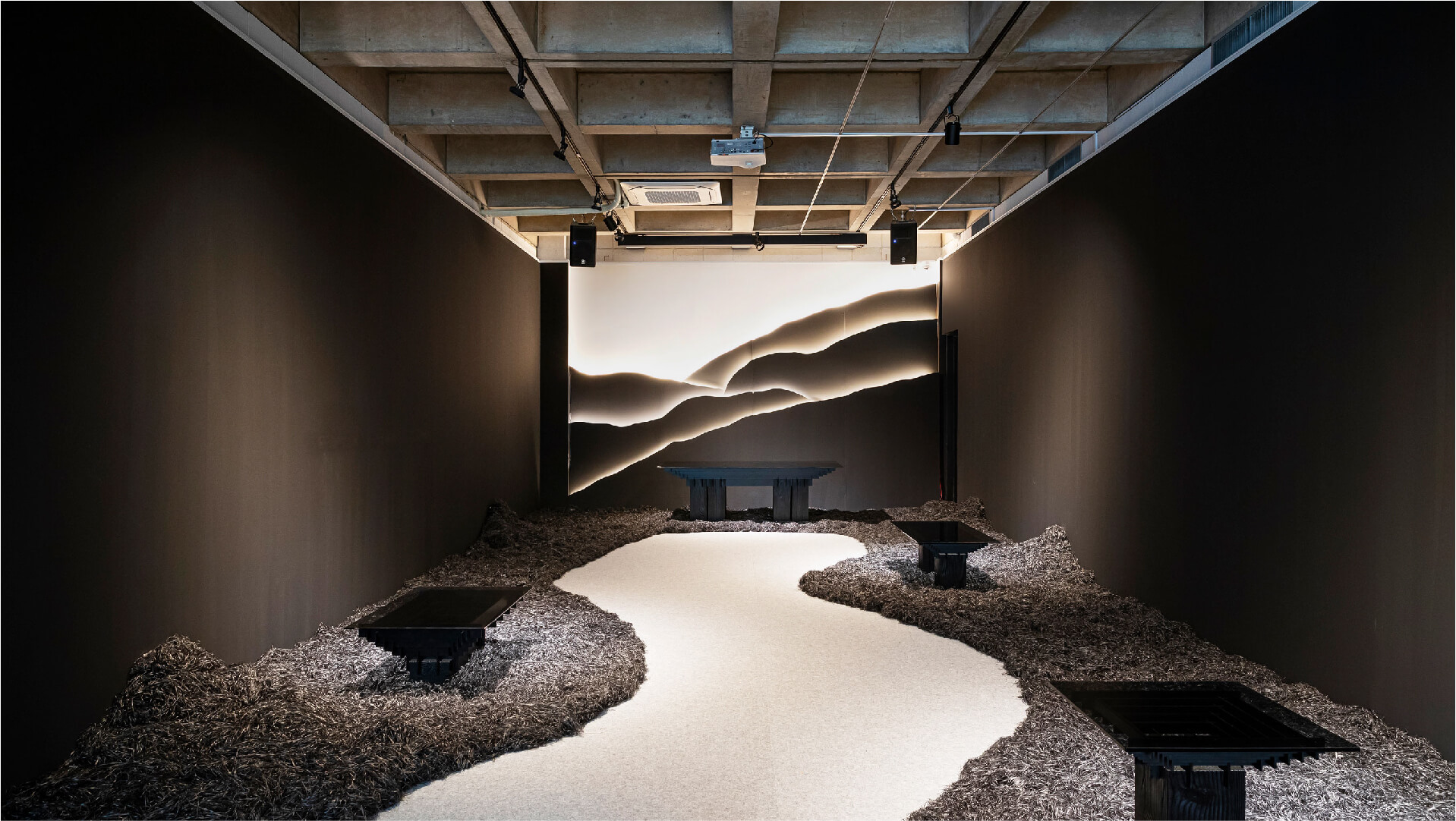 Studio Shinyoo was inspired by the power of design as an indicator of the human experience, focusing on line-like structures and the natural grain of wood to symbolize time. Their LIN Series builds a basic structure that translates universality with every layer
The result is a trio of tables that together form a contemporary forest of trees characterized by sharp and strong silhouettes. The project name 'LIN' has a double meaning, translating from Chinese to mean forest, whilst also alluding to the English word 'line'.
The minds behind Lin Series  – Studio Shinyoo
Studio Shinyoo is a Seoul-based architecture and design practice whose name is the combination of the studio's founders, Shin Yongsub and Yoo Seungmin.
It was founded with the principal mission of pursuing the 'essence' of design, working mainly with glass, wood and steel to create striking pieces characterized by their materials, sharp lines and complexity of form.
Materials & Techniques – Intersections wood & steel topped with glass
Guided by the basic building blocks of architecture, Studio Shinyoo has constructed a series of tables that reference the archetypal beam-to-column structural technique. The intention was to highlight similarities between disparate cultures by using a universal method, in this case, the universal method used to build roofs. 
Sourcing large pieces of timber, the studio set about building bases using a traditional charring technique known as Yakisugi to blacken the wood. It then layered intersecting sheets of steel that graduate to form a large overhang, echoing the traditional roof eaves seen in Asian architecture.
After ensuring a correct weight distribution across the intersected steel, a glass top was added.
Style & Aesthetics – Strikingly graphic
Studio Shinyoo takes an age-old technique and gives it a contemporary twist. Thin straight lines come together to form strikingly graphic objects reminiscent of Greek columns.
Monolithic in style, their minimal silhouettes conceal a more complex construction.
[ Curious about other creative furniture design projects? See Active Office: Reimagining the workplace one 'exercise chair' at a time ]
Strong & long-lasting
The LIN series was developed over several years before launching the final product to understand how the natural degradation of wood could affect the quality of the pieces.
According to the designers, even after eighteen months, both the materials uses and construction employed remained in perfect condition.
Design Momento – A product of history
Table LIN was designed not only to be a striking example of contemporary furniture but an object of history that captures the idea of the universal human experience.
Articulated through design, it brings together different cultures by mirroring their approach to construction whilst also telling the story of their unique characteristics. 
The writer's comment – A prevalent sentiment
What I love about this project is the purpose behind it. Although striking in shape and colour, the intention to produce pieces that speak to the similarities between us as humans is even more powerful.
It captures the zeitgeist as the entire world, from east to west, projects into a future post-pandemic
[ Check out other projects involving wood material: A diamond cabin to work from home by Koto x New Art Centre ]