The Lash Show – an unusual bar/beauty salon for women-only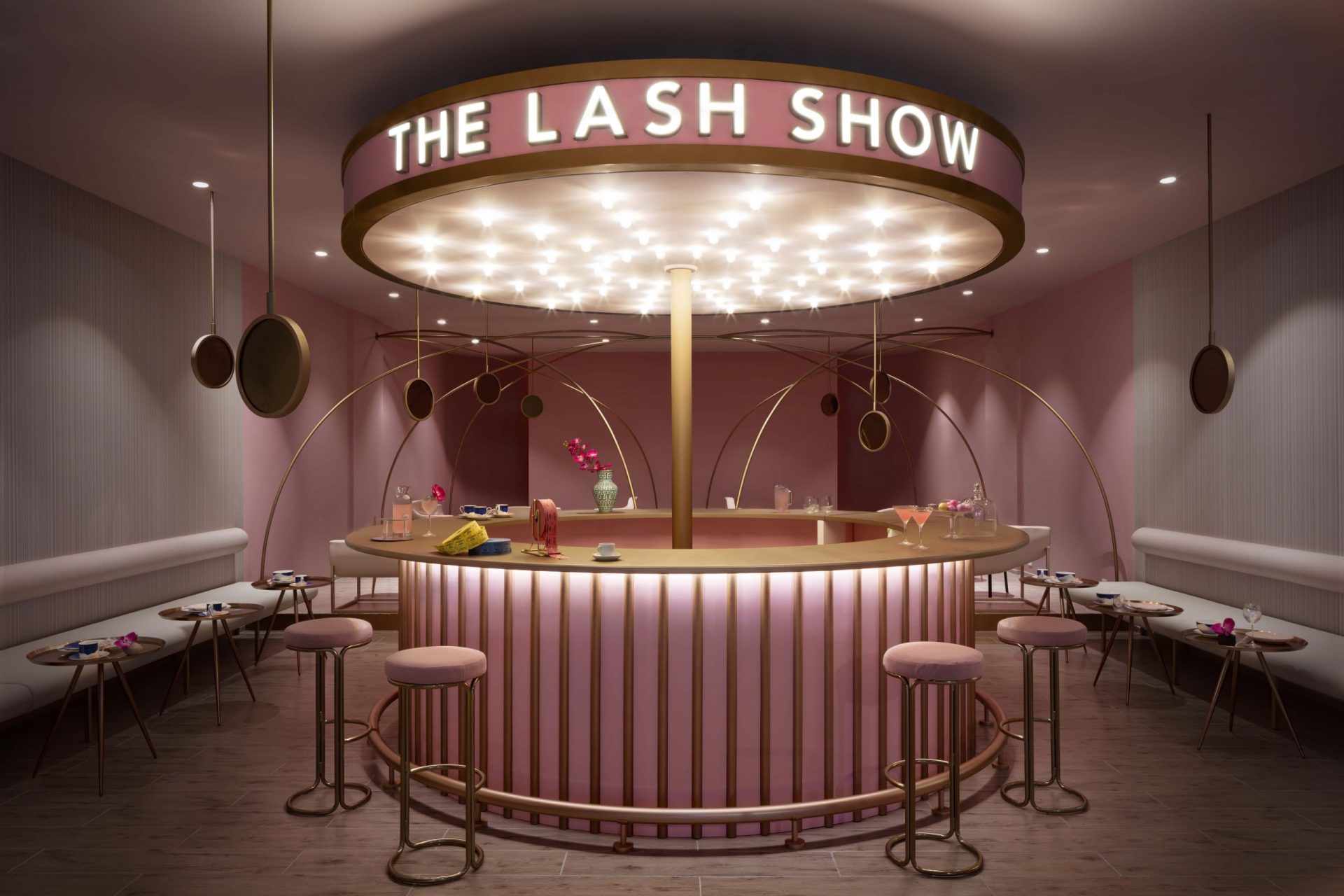 Mimicking the beauty of carousels, The Lash Show is a perfect, playful and whimsical mix between a beauty salon a café, entirely dedicated to the feminine world.
Develope by two designers, The Lash Show is an experiential space that invites the users to delve into THE LASH SHOW experience salon and bar café. The Brand identity and Interior Design experience are inspired by the playfulness and intricate beauty of carousels.
The designers extracted the 3 main elements of carousels: structure, lights and objects. The Hanging Mirrors construct an infinite spatial and visual experience, while signage and lights, attract users' attention, ensuring a warm welcome.
The challenge was to create a totally new concept: the aim of the two designers was to design a new space typology, far away from the commonplace featuring a repetitive seating array. The result is a female-only space, with a captivating and vinyl façade, able to invite customers into totally unusual and artistically designed spaces and guaranteeing a more social environment and an enhanced experience.